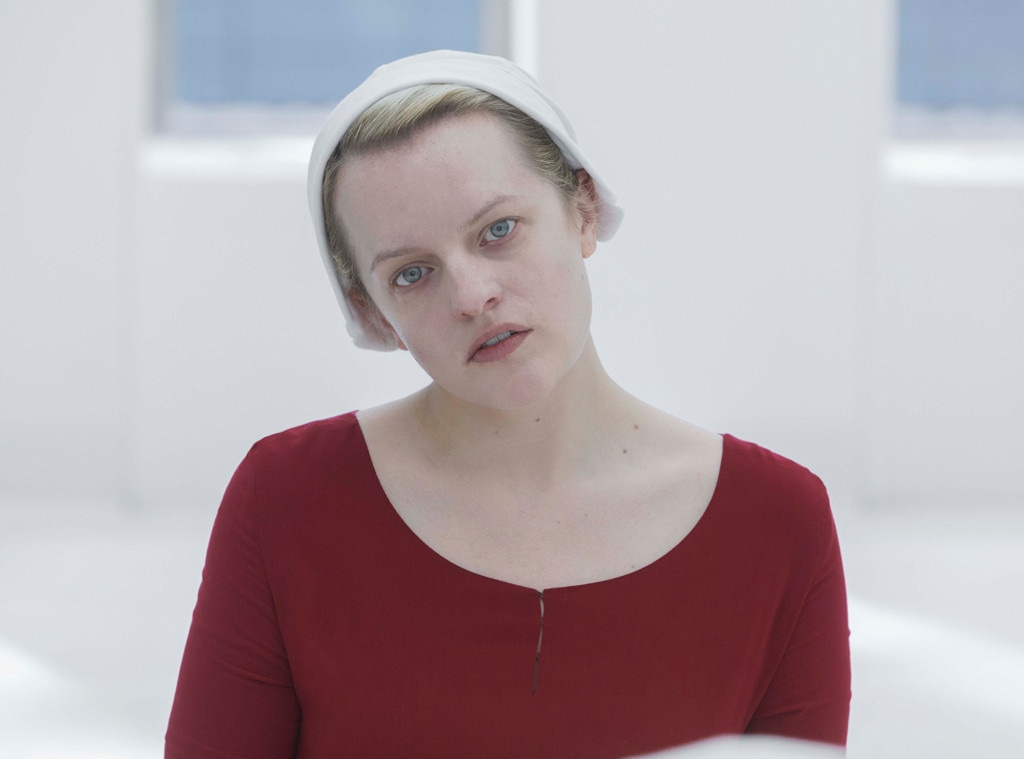 Hulu
The battle in Gilead is just getting started. Hulu released the first official teaser for The Handmaid's Tale season four featuring the aftermath of June's big mission getting children out of the clutches of the government and to the safety of Canada.
Using a mix of old and new footage, the haunting teaser sets up the story to come after June (Elisabeth Moss) was shot and carried to safety by her fellow handmaids. What role will Commander Lawrence (Bradley Whitford) play?
"What happens in the next few weeks will determine the future of this country," Commander Lawrence says.
Aunt Lydia (Ann Dowd) is there too, talking all kinds of stuff about June.
"She is out there planning who knows what kind of atrocities to visit upon our righteous nation. I never allowed myself to see her for what she truly is: beyond redemption," Aunt Lydia says.
The new season of The Handmaid's Tale was delayed due to the coronavirus pandemic. It will now debut in 2021.
"Next year, unite and fight," the trailer teases.
Watch:
Bradley Whitford Goes From "Handmaid's Tale" to "Perfect Harmony"
"We're just getting started," June says.
Moss, an executive producer on the series told Collider there are calls and meetings every week about getting back to work on the Emmy-winning series. But they're still waiting to hear from the top about certain precautions and procedures.
"Human life is not worth making a TV show for. Everyone wants to go back to work because we love what we do, and there's also people that need to support their families and themselves. The producers contributed to a fund for our crew, that is out of our own pockets and has nothing to do with our larger corporation. We put a lot of money into it, and we've been keeping our crew going through that and supporting them being out of work. But we've gotta do it safely, and we're just trying to figure that out. It's all new territory, and we're all in the same boat here," she said.
The cast also includes Joseph Fiennes, Yvonne Strahovski, Samira Wiley, Alexis Bledel, Max Minghella, Madeline Brewer, O-T Fagbenle, Amanda Brugel and Sam Jaeger, who has been upped to series regular.
The Handmaid's Tale returns in 2021.