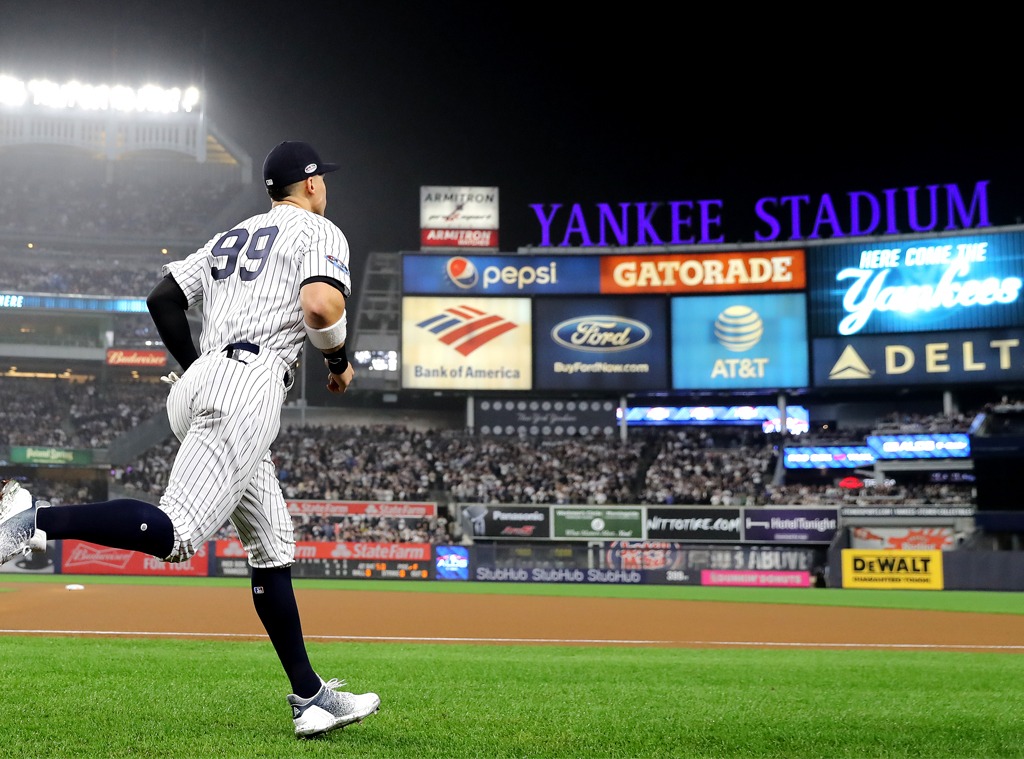 Elsa for Getty Images
Major League Baseball is set to begin its 2020 regular season in July.
Amid the ongoing Coronavirus pandemic, Commissioner of Baseball Robert D. Manfred, Jr. announced on Tuesday that MLB anticipates starting its 2020 regular season next month, on July 23 or July 24.
"Major League Baseball is thrilled to announce that the 2020 season is on the horizon," Manfred shared in a statement. "We have provided the Players Association with a schedule to play 60 games and are excited to provide our great fans with Baseball again soon."
According to the announcement on Tuesday, MLB players are to set report to training by July 1. Spring Training camps were previously shut down months ago due to the pandemic.
"The health and safety of players and employees will remain MLB's foremost priorities in its return to play," a press release said Tuesday. "MLB is working with a variety of public health experts, infectious disease specialists and technology providers on a comprehensive approach that aims to facilitate a safe return."
This MLB announcement comes just as other sports are starting to return to play. It was just announced in early June that the NBA Board of Governors had approved a plan to resume games with 22 teams, beginning July 31 at Disney's ESPN Wide World of Sports Complex in Orlando.
Watch:
Serena Williams Will Play U.S. Open Despite Coronavirus
Tennis star Serena Williams also recently announced that she'll be playing in the 2020 U.S. Open, which is set to be held without fans in the crowd to protect the health of the players amid the pandemic.
"So this announcement has been on my mind all day, but ultimately I really cannot wait to return in New York and play the U.S. Open 2020," Williams shared. "I feel like the USTA is going to do a really good job of ensuring everything is amazing and everything is perfect and everyone is safe. It's going to be exciting. It's been over six months since a lot of us have played professional tennis."