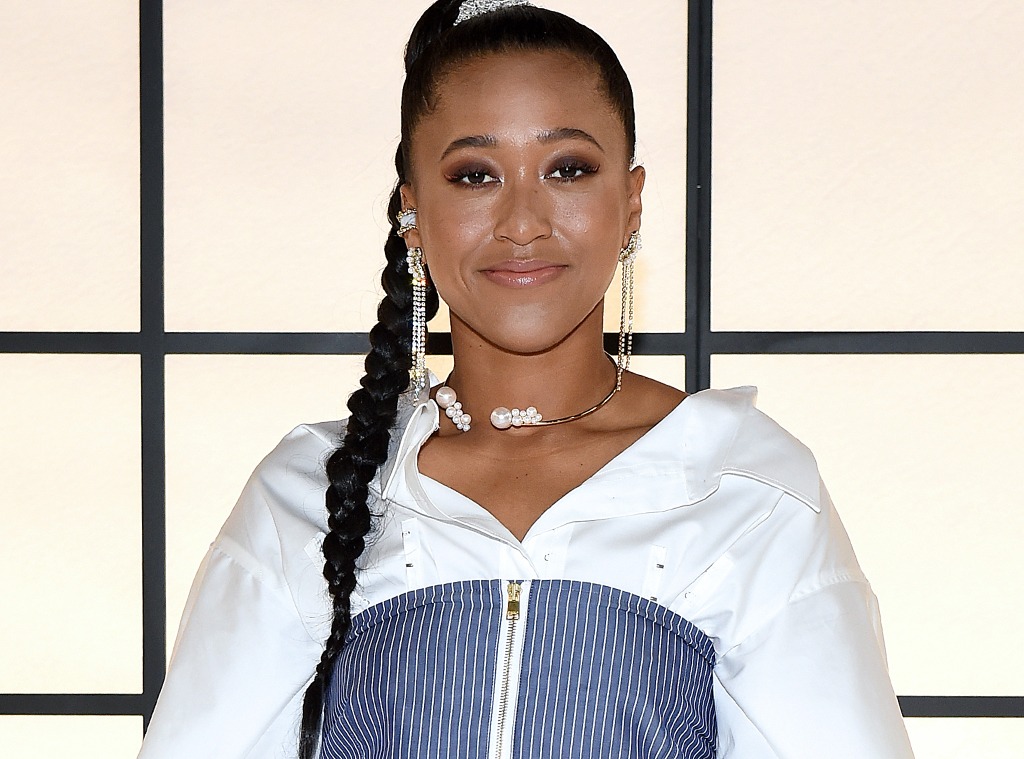 Ilya S. Savenok/Getty Images for ADEAM
Naomi Osaka is sharing her expertise.
On Monday, the tennis pro joined Vanity Fair to review tennis scenes from famous films, shedding light on what movies get wrong on the big screen. And in some cases, she enlightened moviegoers on just how similar the experience on the court compares to some cinematic portrayals.
Kicking things off, Osaka critiqued Kristen Wiig and Rose Byrnes' hilarious tennis showdown from 2011's Bridesmaids. "Growing up, I've played at a lot of country clubs," she shared as she watched the actresses aggressively hit the ball to one another. "Now I'm wondering if this is what's been going when I see them playing so competitively."
The athlete later added, "When someone interrupts another person doing an overhead and they're just swinging straight down, I'm not very sure if it would go in if you're actually playing tennis, but it's going in in the movie. So, I guess that's movie magic."  
Moving along to 2017's Battle of the Sexes, where Emma Stone portrayed tennis player and activist Billie Jean King, Osaka reflected on King's legacy as she watched the Oscar winner channel her during King's 1973 "Battle of the Sexes" match against Bobby Riggs (Steve Carell).
"Everyone, like, I feel like tennis player knows this match and what she's done," she said. "Everyone knows how much she's kind of changed women's tennis…It was a very big step in the fight for equal pay."
Next on her queue was a scene from 7 Days in Hell and Osaka couldn't help but laugh over the intensity of Andy Samberg and Kit Harington's final match as she watched the parody-styled comedy.
"This was definitely so far from the truth but also one of the funniest things I've ever seen," the 2-time Grand Slam champion said, noting that the chair umpire's wouldn't have allowed their rally to continue. "It's illegal to throw your racket—like, it doesn't count anymore if you throw your racket and the racket hits the ball and the ball goes over the net."
Watch:
For Kourtney Kardashian the Tennis Struggle Is Real!
While watching Jeremy Sisto and David Walton discuss Italian food in the middle of their doubles match in 2014's Break Point, Osaka admitted that she often finds herself talking about food in between sets.
"I don't really play doubles that much, but when I do, most of the conversation is about food, not really about tennis," she said. "We usually talk about what we want to eat for dinner. So this is actually pretty accurate."
See which other films Osaka reviewed in the video above!