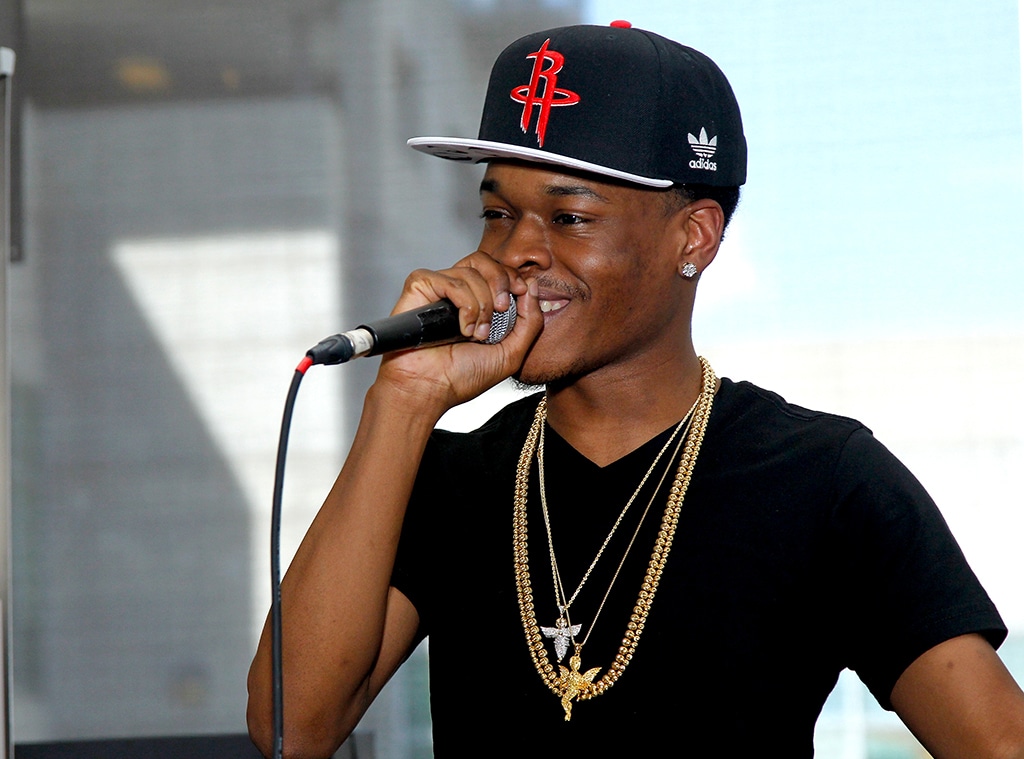 Ben Rose/Getty Images for MP3Waxx.com
UPDATE: Hurricane Chris is speaking out after his arrest.
In an Instagram video shared on Thursday, the rapper denied any wrongdoing. "After a good, thorough investigation, my name will be cleared," he shared. "Let God work." 
———
Hurricane Chris has been arrested after a shooting left one man dead in Louisiana.
The Shreveport Police Department confirmed to E! News that the rapper also known as Christopher Dooley was arrested at 1 a.m. local time on Friday morning and charged with second-degree murder.
According to police, he is still detained pending further investigation. Authorities are not releasing any more information at this time.
E! News has reached out to Hurricane Chris' team for comment and has not heard back.
According to Variety, who citied a police report, the 31-year-old "A Bay Bay" singer allegedly shot a man outside of a gas station. The victim was transported to the hospital where he later died.
The police report stated the suspect made claims of self-defense after an alleged struggle over his vehicle. The report, however, also stated that investigators were able to secure video footage of the incident that led detectives to believe it was not an act of self-defense. Police couldn't confirm these details when contacted by E! News. 
Music fans may know Hurricane Chris from his 2007 single called "A Bay Bay," which reached No. 7 on the Billboard Hot 100 and was certified platinum.
Watch:
Black Lives Matter Protests That Are Changing The World
Since then, he has released several mixtapes including collaborations with Ty Dolla Sign and Mario.
Most recently, Hurricane Chris released a mixtape titled King Cane in March of 2017.
His last Instagram posts were from last month when he discussed the Black Lives Matter movement. 
"I was taught to speak up and that makes the difference between somebody and nobody. I refuse to be silenced by anyone #speakup#justice#imme#whoareyou," he wrote on social media. "They want us to give in to what they think of us. It won't happen. Stand tall brothers. We are being oppressed and they want us silent but we cannot allow it. I don't need your alliance unless u stand for what's right #freedom#hurricane#love#respect#justiceforg."
Hurricane Chris added, "#hurricane#loveyourfamily#unity #standup#loyalty#brotherhood #educatetheyouth." 
(Originally published Friday June 19, 2020 at 1:20 p.m. PST)