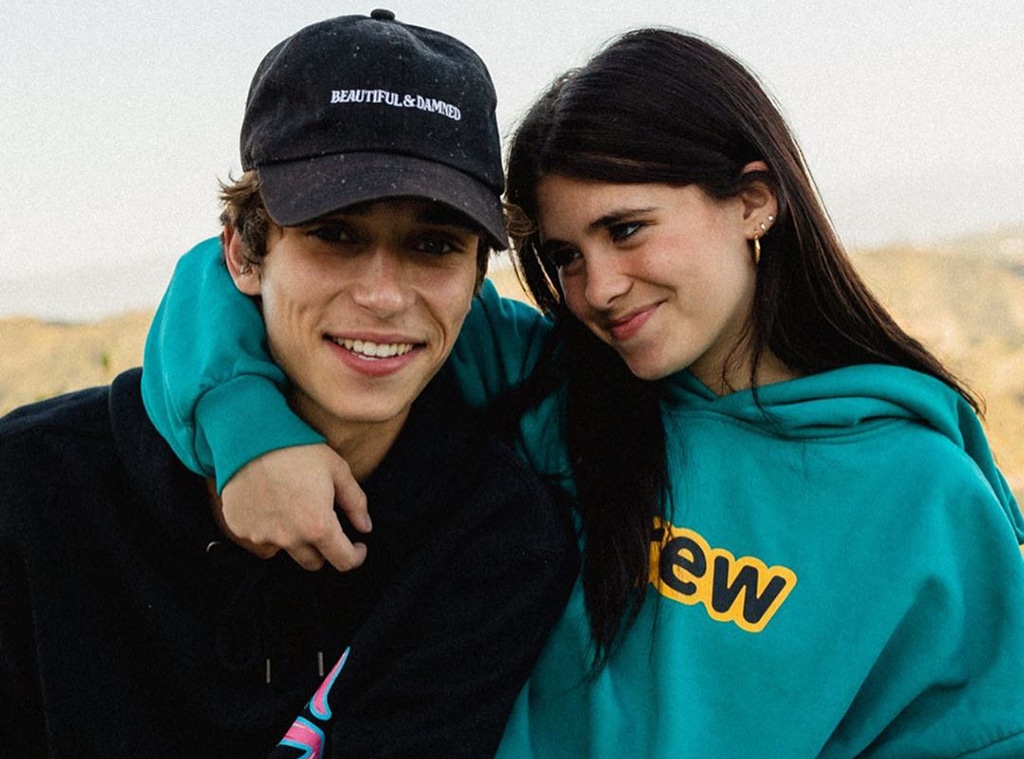 Instagram
Young Hollywood is waking up to an unexpected breakup.
On Thursday evening, TikTok stars Josh Richards and Nessa Barrett took to YouTube and posted a video titled "We Broke Up" where they announced their new relationship status.
"We didn't want lies or rumors being spread," Josh shared in the video that has already been viewed close to 2 million times as of press time. "There comes a point in relationships where you realize maybe it isn't best to be together. We realized that we needed to mature and we needed to grow as people. We were in a very serious relationship but we weren't ready for as serious as it was. She's an amazing girl and I will always care about her always."
According to the pair, the breakup was mutual and they both agree on remaining friends.
Romance rumors between the pair started in late 2019. It wasn't until January 2020, however, when the couple made things Instagram official.
"6 months ago I made the best decision of my life and asked this girl to date me," Josh, 18,  previously shared on Instagram back in April. "I don't know why she said yes but somehow I convinced her. Happy 6 months mamas. You are my everything and more. Janesa Barrett, I love you."
Josh and Nessa are two of TikTok's biggest stars with a combined following of nearly 28 million followers. They also have large followers on YouTube and Instagram.
"We're just drifting apart so that we can focus on ourselves," Nessa explained in the YouTube video. "We did long distance for over a year and it was very public so I guess we didn't really understand the severity of it."
Josh added, "That's why we kept it a secret for three months at the start. I wish honestly, we probably should have just kept it a secret the whole time."
Watch:
6 TikTokers Guaranteed to Blow Your Mind
Nessa reminded fans that she's only 17 and just moved to Los Angeles where she plans to focus on her music career.
"I just really want to stress the fact that neither of us mistreated each other in the relationship. I personally have never seen two people love each other and care for each other as much as Josh and I. We just had a lot of growing to do still."