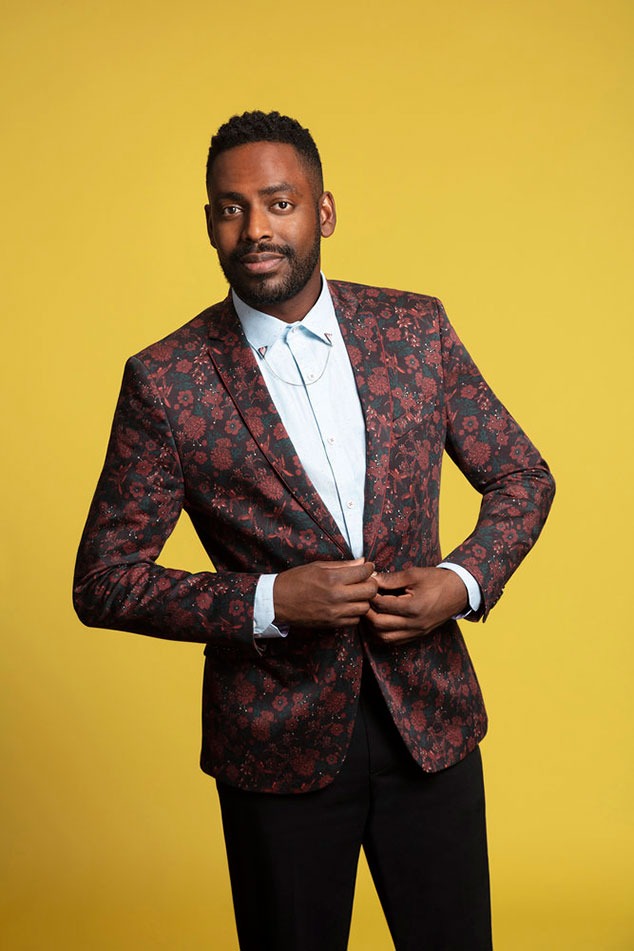 Richie Knapp/SYFY
When it comes to sci-fi, film, fantasy and horror, SYFY Wire's The Great Debate host Baron Vaughn is your guy.
In this exclusive rapid fired Q&A ahead of tonight's premiere, the 39-year-old comedian proves he is a pop culture pro by answering a series of questions relating to superheroes, zombies, movies and more.
For starters, the Grace and Frankie alum kicks off the Q&A by revealing his favorite childhood superhero—and his answer may surprise you!
"My favorite childhood superhero was probably Meteor Man, as portrayed by Robert Townsend," Baron expresses in the clip.
Sorry, Superman!
As for his dream superpower? Baron says he simply wants "incredible riches" à la Iron Man and Batman's Bruce Wayne.
Now, if you've ever had a strong opinion about whether superheroes should have capes, Baron's got his hot take for you. "No cape," he quips. "Cape is when you're a superhero going to the Met Gala."
The Great Debate is a half-hour series where Baron moderates lively discussions about pop culture alongside a panel of celebrity guests. Tonight's panel includes Orlando Jones, Amber Nash, Jonah Ray and Adam Savage.
Since the LOL-worthy series covers a variety of topics, we can't say we're surprised to see Baron's hot take on the 2018 film, Bohemian Rhapsody.
"The film Bohemian Rhapsody, it's a bad movie with elements that are so good that make you almost think it's a good movie," Baron declares.
Rami Malek took home the Best Actor Oscar for his portrayal of Freddie Mercury.
For all of this and so much more, including Baron's zombie apocalypse weapon of choice, watch the exclusive Q&A above!
SYFY Wire's The Great Debate premieres tonight, Jun 18. at 11 p.m.
(E! and SYFY Wire are both part of the NBCUniversal family.)