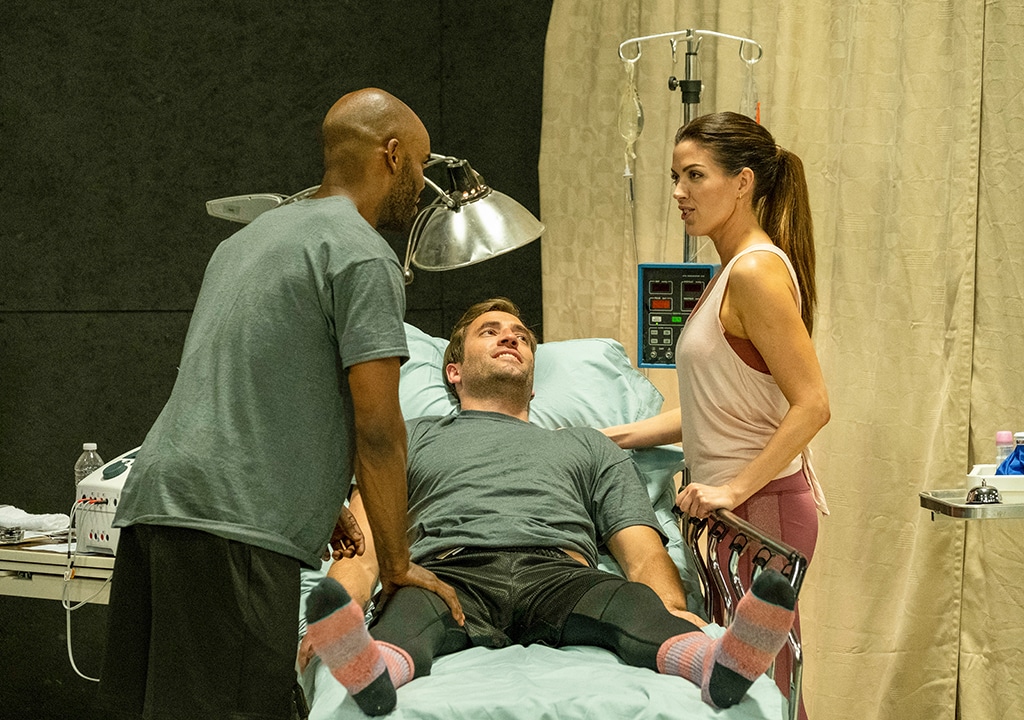 Fox
Can men handle the pain of childbirth? It's an age-old question that's been put to the test on several shows, now it's time for Labor of Love to test its dadchelors (that's bachelors ready to be dads).
In the exclusive sneak peek of the Thursday, June 18 episode of Labor of Love below, Kristy Katzmann and host Kristin Davis put the remaining contestants to the test—can they survive a labor simulation? The idea is for the men to make it through the whole pain process to "birth" but they are able to throw in the towel if it gets to be too much.
"I was an endurance athlete. Like, I went through serious pain for four or five hours of races. I was like, 'I can handle this no problem,'" Kyle says. "She turned that machine on and everything changed."
See it in the clip below.
"The first contraction felt like there was an insect burrowing into my stomach," Keith says.
The guys have each other's backs during the process. Stewart credits Marcus with keying in on the fact that he wants to be a father to sooth him.
Watch:
Reality Stars' Big Breaks: Lala, Draya, Tiffany, Brandi & More
"Can Stewart have the baby for me?" Kristy asks Kristin Davis.
Gary even massaged his fellow contestant as the wails of pain came out.
"Holy moly, Keith. I thought he was giving birth to the Antichrist. It sounded like an exorcism going on over there," Trent says.
The episode also includes Kristy going on dates with two of the men as drama erupts between the men left behind.
Labor of Love airs Thursdays, 9 p.m. on Fox.