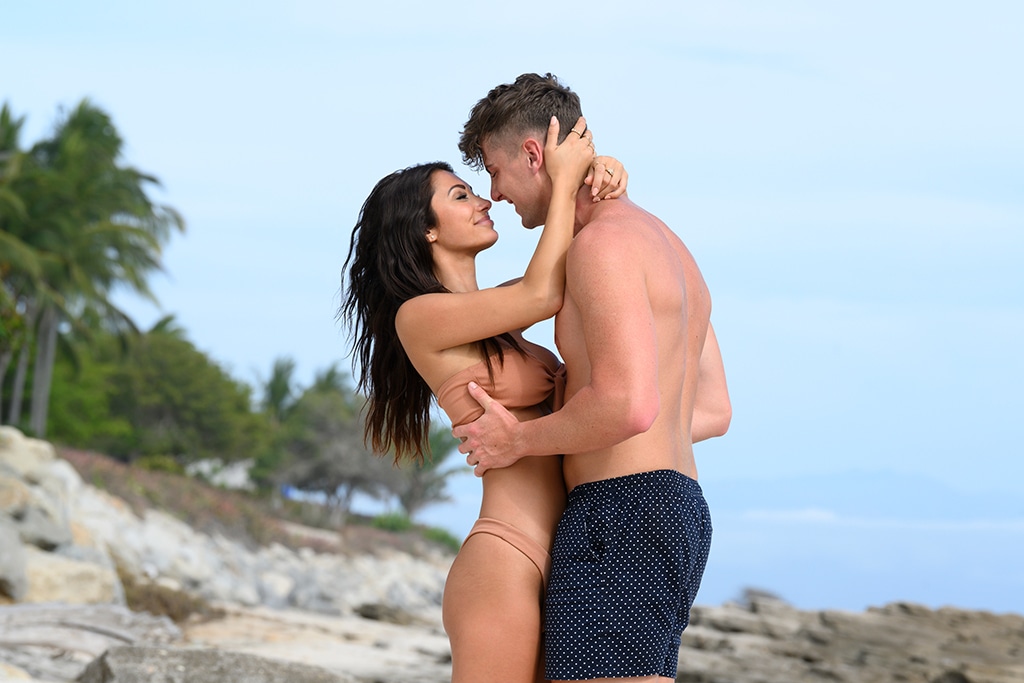 Netflix
Harry Jowsey insists there's a "big reason" he broke up with Francesca Farago. 
On Tuesday, the Too Hot to Handle star announced she and Harry were no longer together more than a year after first meeting on set of the Netflix dating competition. In a new YouTube video titled "I Broke Up With Her," 22-year-old Harry shared his side of the story, and why he felt "seriously depressed" in the relationship. 
"What we had was like nothing I ever had before," Harry told the camera, adding, "You can literally go back and watch the show and you will see how infatuated I am by Francesca. I was so in love and I was so drawn to her and my eyes have never been for anyone but Francesca."
However, the Australia native said things between the inseparable pair began to sour when the cameras stopped rolling and long-distance became a factor. 
As Harry recalled, "I flew to Vancouver to spend time with Francesca and I saw a different side of Francesca at that point in time… Long story short, I broke up with her for the first time after she came to visit me in Australia."
"There was a big reason why I had to end things with Francesca because I was in a very dark point in my life," he described.
Not long after, Harry and Francesca, 26, reconciled and viewers at home were introduced to the duo on Too Hot to Handle when it aired earlier this year. 
Describing their relationship's unique circumstances, Harry continued, "To find what we had on a reality TV show in the most insane experience, to being told that it has to be completely private for like a year, and then to have that relationship suddenly super public and a lot of pressure and a lot of eyes and a lot of people focused on your every move..."
Harry then addressed the "rumors" that Francesca previously revealed played a part in their split. 
Watch:
Cole Sprouse & Lili Reinhart and More 2020 Celebrity Breakups
"There is literally nothing to hide and I'm an open book. I'm open and transparent about absolutely everything. Francesca knows exactly what was going on between us. I never lied to her about anything. I've always had my location shared with her so she can see where I'm at all times," he said. 
As for the former couple's "relationship ending arguments," which Francesca also alluded to in her own YouTube confession, Harry described their dynamic as such: "When we were together, we were always on edge, always. We would have the highest highs—the best highs, like, the happiest moments of my entire life were with her. But when things were bad, they were really bad. So every time we would fight, it would just be the worst and most depressed times in my entire life. I can't stress that enough."
But when it came down to it, Harry said that despite his admiration for Francesca, he had to put his own wellbeing first. 
"I knew that if I continued to be with Francesca, it would end up with her being seriously heartbroken or me continuing to be seriously depressed in the relationship," he said, before adding, "She's a wonderful person. She's so gorgeous and everyone's right. She's well and truly out of my league. She's a superstar and I'm so proud of her."