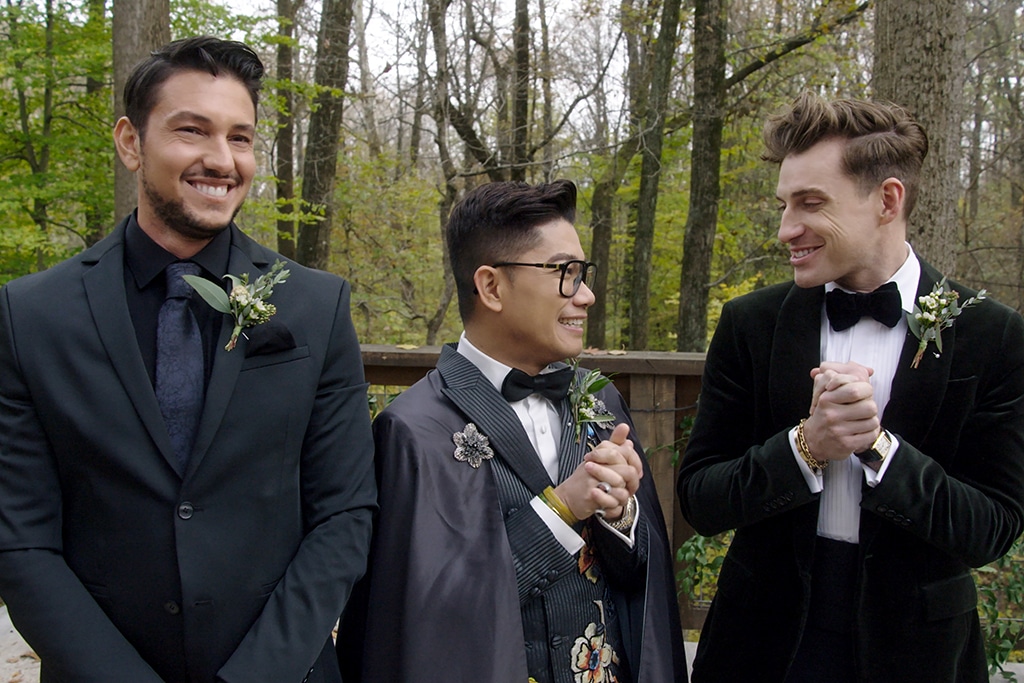 Netflix
If you have more tears left to cry after season five of Queer Eye, buckle up for Say I Do.
Say I Do hails from the creators of Queer Eye and features couples who always intended to marry, but for a variety of reasons never got to make walking down the aisle a reality. The show stars interior designer Jeremiah Brent, fashion designer Thai Nguyen and chef Gabriele Bertaccini who work together to make the dream weddings a reality. Oh, and the weddings are all surprises.
"For me, food has always been very sentimental. It's all about creating a moment that you'll be able to look back to and smile. In this case, it's a surprise wedding," Chef Gabriele says in the trailer below.
"In case it's not said to you a million times a day, it's important that you know how special the two of you are," Jeremiah tells a couple in the trailer.
Get looks at the surprise weddings—and all the tears that they bring out—in the new trailer above.
Watch:
Antoni Porowski on "Queer Eye" Season 5 & Netflix Cooking Show
"Say I Do dives into the love stories of these couples and finds out what matters most to them when they tie the knot," Netflix said. "The three experts will help the groom with a plan to surprise their 'spouse to be' with a personalized proposal, followed by their dream wedding... this weekend!"
Executive producers on the eight-episode series are Larissa A.K. Matsson, David Collins and Erin Coan.
The eight-episode first season of Say I Do drops Wednesday, July 1 on Netflix.