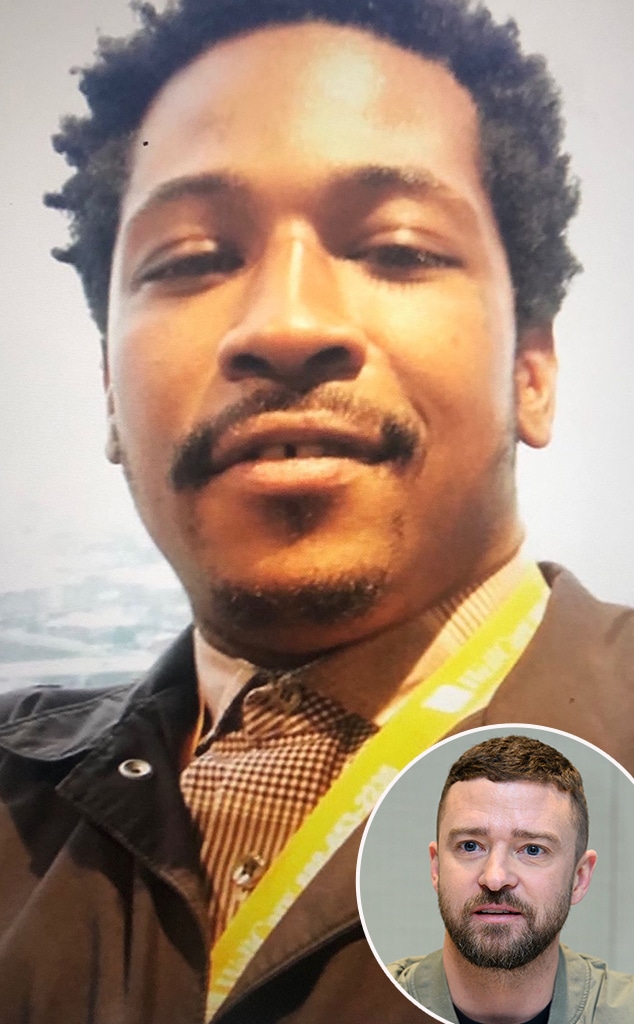 STEWART TRIAL ATTORNEYS HANDOUT/EPA-EFE/Shutterstock, Magnus Sundholm/Shutterstock
In the words of Justin Timberlake, "He should not be dead."
The Grammy-winning star was referring to Rayshard Brooks, a 27-year-old Black man who was fatally shot by police on Friday in Atlanta. Timberlake, a father to 5-year-old Silas, paid tribute to Brooks on his Instagram account with a photo of the late dad seemingly holding a newborn baby. 
"As a dad, this photo hurts. #RayshardBrooks was a father of three girls...1, 2, and 8 years old. He should not be dead," the performer wrote. "Neither should #RiahMilton, #DominiqueFells, and #RobertFuller. This week, these four innocent people became victims of racism, violence, and intolerance. And we're still waiting for Justice for #BreonnaTaylor. I'm heartbroken for their families and for this country."
⠀
Timberlake continued, "The system needs to change... it has repeatedly shown us that Black people in America are not safe. I'll follow up with more resources and ways to help. Continue to SAY THEIR NAMES. #BlackLivesMatter."
Jamie Foxx responded in a comment, "God bless you JT. This hurts my heart. I appreciate and commend you for speaking out Over this. It means the world."
Billie Eilish also spoke out about Brooks' killing, writing on her Instagram account, "Man F--K. watching this video made me so f--king angry. F--K THIS S--T. JUSTICE FOR RAYSHARD BROOKS. F--K THIS S---------T. #justiceforrayshard !!!! WHY ISNT EVERYONE TALKING ABOUT THIS??"
Brooks, who also had a stepson, was shot twice in the back after a confrontation with two police officers in a Wendy's parking lot, according to NBC News. After responding to a report of a man sleeping in his car in the drive-through, the officers administered a field sobriety test, which according to NBC News, citing authorities, Brooks failed. 
Citing the Georgia Bureau of Investigation, NBC News reported Brooks resisted as the police attempted to arrest him and a struggle resulted. Vic Reynolds, director of the Georgia Bureau of Investigation, said Brooks "was able to secure from one of the Atlanta officers, his taser" during their confrontation. 
Describing footage of the incident, Reynolds said Brooks appears to run away from officers before "it appears to the eye that he points the taser at the Atlanta officer." 
Reynolds continued, "At that point, the Atlanta officer reaches down and retrieves his weapon from his holster, discharges it, strikes Mr. Brooks there on the parking lot, and he goes down."
Per the Fulton County Medical Examiner's Office, Brooks died on June 13. The cause of death was gunshot wounds to the back and the manner of death was ruled a homicide. 
Officer Garrett Rolfe was fired and Officer Devin Brosnan was placed on administrative leave, NBC News reported, citing department spokesman Carlos Campos. 
Police Chief Erika Shields announced in a statement on June 13 that she had offered to "step aside as police chief." 
"APD has my full support, and Mayor Bottoms has my support on the future direction of this department," Shields said. "I have faith in the Mayor, and it is time for the city to move forward and build trust between law enforcement and the communities they serve."
L. Chris Stewart, an attorney for Brooks' family, told Hoda Kotb on Today, "That man's life should not have been taken so callously simply for running away with a nonlethal weapon, according to their definition."
(E! and NBC are both part of the NBCUniversal family.)