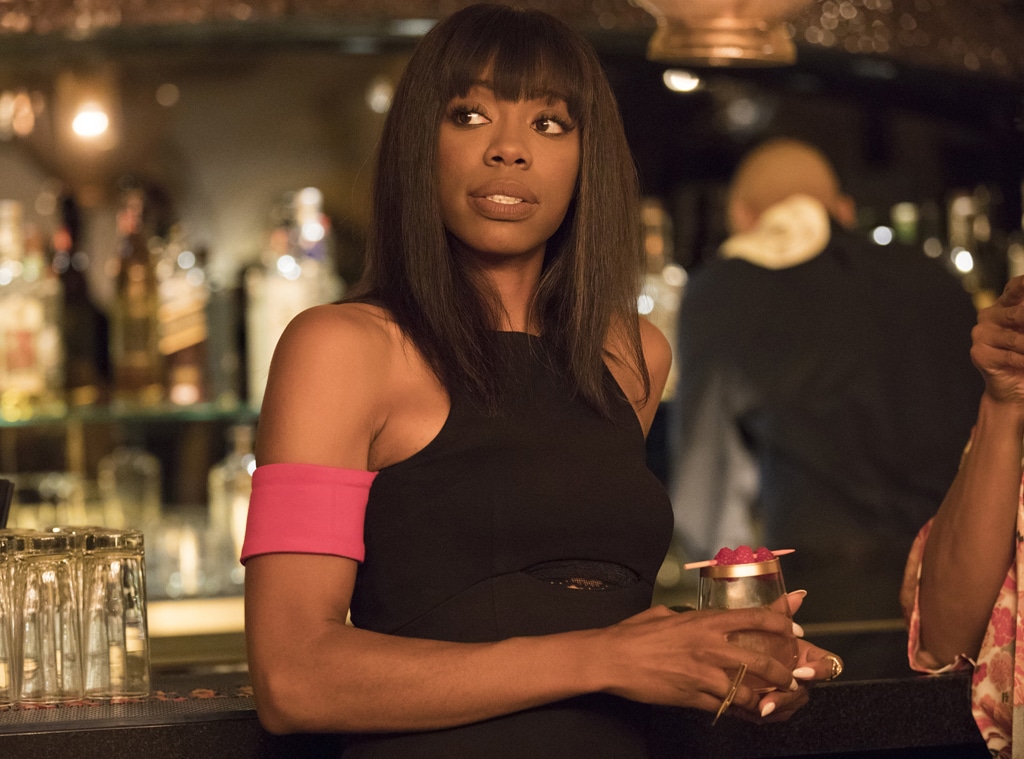 Justina Mintz/courtesy of HBO
Yvonne Orji is making a case for the way her character Molly has been acting up on this season of Insecure. 
Ahead of the season 4 finale airing tonight on HBO, Orji spoke with CNN Africa about how her character on the show has become someone viewers love to hate. "They don't know what it's like to have a loyal friend, so I don't blame them," the 36-year-old actress said in response to her character's haters this season. 
As Insecure fans may know, Molly and Issa's relationship has been experiencing some growing pains this season and they haven't quite figured out how to move forward with their friendship. However, the general agreement on Twitter week after week has seemingly been that Molly's just downright "messy."
During her interview with CNN Africa, Orji added, "Molly is... uh, she causes people to look in the mirror and I think that's why there's such a disser reaction with her this season and these characters are so relatable because we ourselves in them and we see things we don't want to see in ourselves in them. And so it's jarring to be like, 'Is that me?'"
When Orji was asked if sees any similarities between her character and herself, she said, "I kind of admire her messiness. You know, Nigerians aren't allowed to be messy so I admire her liberty to be... to take chances, whether they're right or wrong and fail and learn from them."
"Let's see how messy things get on Sunday. One. Episode. Left." wrote Orji on Twitter, while sharing the short clip from her CNN Africa video interview. 
Aside from talking about her role in Issa Rae's Insecure, the actress also spoke about her experience as a Nigerian-American woman, the different career expectations her parent's envisioned for her and her latest HBO comedy special, Momma, I Made It!. 
In a recent interview with CNN, Rae said tonight's Insecure season finale will answer a lot of questions—one of those being, Will Issa and Molly be able to save their friendship once and for all? 
Watch:
Issa Rae Says It's "Going Down" in "The Photograph" & "Insecure"
"I'll just say that a lot of questions will be answered," Rae told the publication. "We've been building to this moment since episode one of this season and that's all I'm going to say."