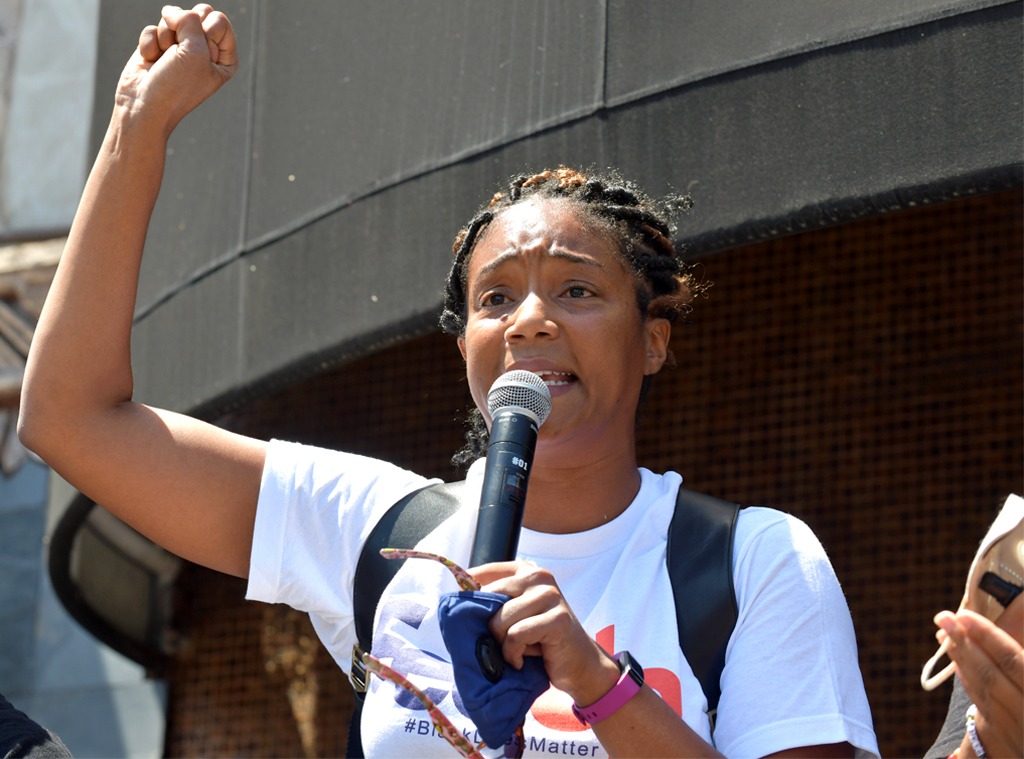 Rodin Eckenroth/Getty Images
Tiffany Haddish says "you shouldn't be scared to be in America." 
On Friday, June 12, the Girls Trip actress attended a protest in Hollywood, Calif. in support of the Black Lives Matter movement and spoke about her experience in this country as a Black woman. 
In an interview with CNN, the 40-year-old said, "I try my best to be my best and be a good citizen. But I can't even drive... I'm Tiffany Haddish, right... I can't even drive to Beverly Hills without getting pulled over—and I got a Tesla. Every time I get pulled over, I think to myself like, 'Damn you know, I work all hard to be recognized.' I shouldn't be afraid when I see those lights come on behind me, right? I shouldn't feel like, 'Is this gonna be the last day that I'm on earth? I shouldn't feel like it's dangerous to be born the way I was born.'" 
"There's certain people in my family, if they walk out the door, they might not come back," Haddish said during her speech at the protest, per the publication. "I try to laugh and figure out a way to make it funny, it's really hard." 
Haddish went on to express during her speech that she gets "PTSD watching my friends being killed by the police." 
"It's scary, you shouldn't be scared to be in America," the actress added. "It's supposed to be the land of the free, home of the brave and you're supposed to be able to have a pursuit of happiness. We're just trying to pursue that you don't get killed today." 
However, following the nationwide protests in response to the killing of Minnesota man George Floyd on May 25, Haddish believes that there's "definitely been a transition, people are waking up... people see now and people's hearts are opening up." 
In a video published by Variety, Haddish can be seen addressing protesters, expressing that she's "tired of all this violence."
"I really believe in the power of cussing somebody out," the Night School actress added. "Say your words, and then go on about your way. Why can't we just do that every now and then? I would love to just be able to cuss the police out and not be afraid."
Ultimately, she said she wants people to feel "empowered." 
"I want the people to be able to help create laws that will protect us," she said. "I want us to be able to prosper and have success and our children to be healthy. I just want the best for all of us."