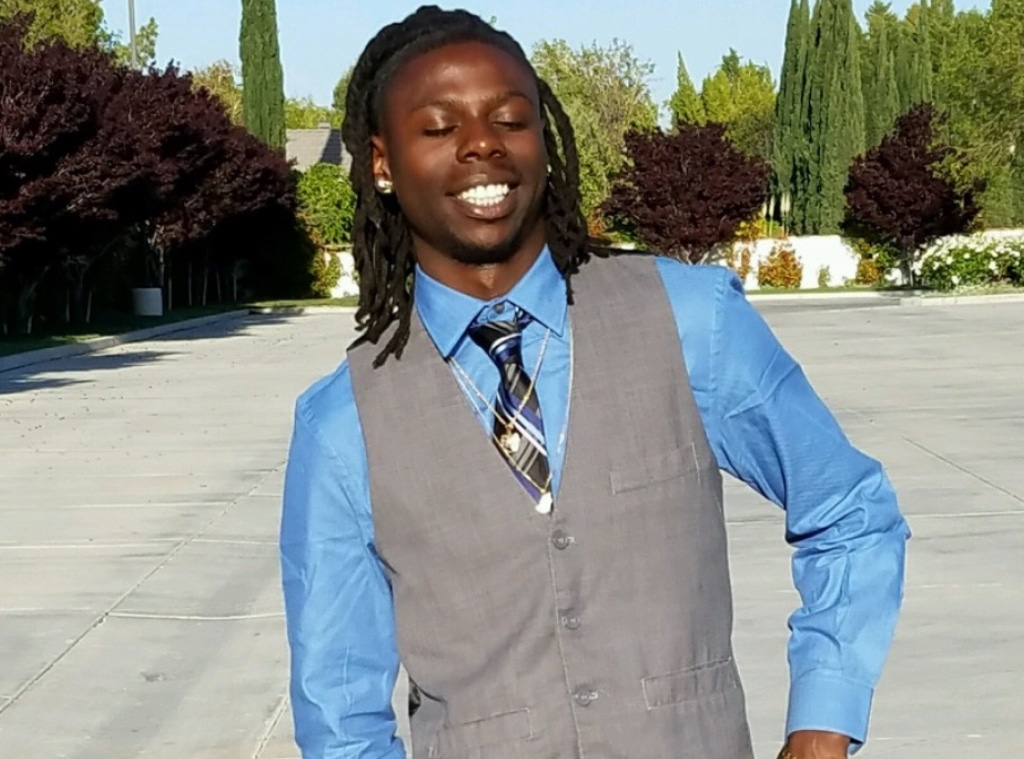 GoFundMe
UPDATE: Robert Fuller's death has officially been ruled a suicide, the Los Angeles County Sheriff's Department announced Thursday, July 9. 
"Investigators have met with the coroner's office and discussed the final results," Cmdr. Chris Marks said during a press conference. "Just this afternoon, the medical examiner issued their final autopsy report and delivered it to the sheriff's department, and deemed this case to be a suicide."
Find out more details on the case below. 
______
UPDATE: On Monday, June 15, the Los Angeles County Coroner's Office withdrew their initial preliminary assessment of Robert Fuller's cause of death pending further investigation. 
Additionally, the City of Palmdale stated in a press release that they've requested the State Attorney General and the FBI-Los Angeles Civil Rights division "oversee an independent and thorough investigation in the death of Robert Fuller."
During a Monday morning news briefing, Sheriff Alex Villanueva confirmed that Atty. Gen. Xavier Becerra and the FBI would monitor the investigation. He told reporters, per NBC News, "It is in our interest to make sure that we leave no rock unturned."
______
Kim Kardashian is among a growing list of celebrities calling for an investigation into the death of a Black man found hanging from a tree in a Southern California park. 
Per NBC News, authorities with the Los Angeles County Sheriff's Department state that the body of 24-year-old Robert Fuller was discovered by a passerby in the early morning hours of Wednesday, June 10 near Palmdale City Hall. Authorities have described the case as a possible suicide, though members of Fuller's family cast doubt on their initial findings. 
"He was hanging from a tree," county sheriff's Capt. Ronald Schaffer said at a Friday, June 12 press conference. "Personnel from the adjacent fire station responded and determined that he had passed. Although the investigation is ongoing, it appears that Mr. Fuller has tragically died by suicide."
According to NBC News, officials have conducted two autopsies, both of which they claim point to suicide as Fuller's manner of death. A spokesperson with the Sheriff's Department confirms to E! News that the matter is still being investigated.
Dozens of demonstrators gathered Friday near the scene of Fuller's death as the hashtag #JusticeForRobertFuller began trending online. 
Kardashian took to Twitter to urge her followers sign a petition and "demand for a thorough and proper investigation." 
Describing Fuller's death as a "murder," Viola Davis wrote on Instagram, "Urge city officials to investigate Robert Fuller's death. Do not let his death pass silently."
Singer Becky G tweeted, "ruled a suicide? Are they not even gonna open an investigation? We need #JusticeforRobertFuller."
Watch:
Black Lives Matter Protests That Are Changing The World
Jameela Jamil called attention to a GoFundMe launched by Fuller's loved ones, tweeting, "Police have dismissed it as suicide. We all call bulls--t."
As the probe into the circumstances into Fuller's death continues, authorities state, according to NBC News, they are looking for possible surveillance footage of the incident, but maintain that there are no cameras within the park where his body was found. 
A relative of Fuller's told local news station Fox 11 that she is "disgusted by the word suicide that keeps being thrown around when they don't know." 
"My little cousin is not suicidal," another family member said. "My cousin did not kill himself. We are not going to stop until we get answers."
(This story was originally published on Saturday, June 13, 2020 at 12:35 p.m. PST)