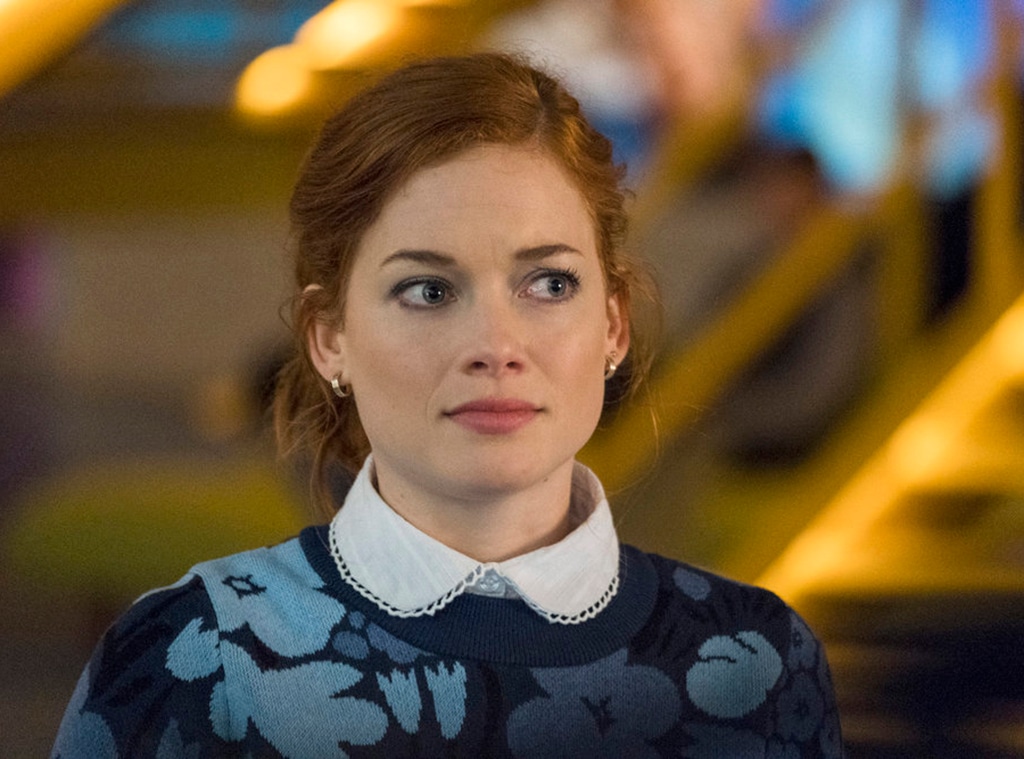 NBC
Now this is something to sing about. 
NBC has renewed Zoey's Extraordinary Playlist for a second season, bringing to an end our worries that no news meant bad news. 
The show, which follows a computer programmer named Zoey (Jane Levy) as she navigates a new super power that allows her to hear people's thoughts and emotions through song, ended its first season on a serious note as Zoey's dad Mitch (Peter Gallagher) died after a battle with the neurological disease PSP. The last scene was a seven minute one shot performance of "American Pie," sung by the entire cast. 
While it would have been a hell of a way to go out, it's absolutely the best news to hear that there will be more. 
When the finale aired, we talked to creator Austin Winsberg about what comes next. The show is inspired by his own father's battle with PSP, and we'll be seeing how Zoey and her family find themselves again as they grieve. 
"The question going forward for everybody in the family, especially for Zoey is, how do I move on? And what does life look like now that he's gone? And how do we rebound and bounce back?" he told us. "And I think a lot of the question, and this is clearly by accident, but I think these are questions that everybody's going to be asking after being home in an isolation, everything we've been dealing with for the last few months, you know, how do we return to normal? What does normal look like? And how do I want to be in the world? What are the positive things that I could take away from this?"
Watch:
Jane Levy on Why She Took "Zoey's Extraordinary Playlist" Role
"I think that with my own dad and with his passing and, in time, you know, getting over the just the grief and the sadness and anger about it kind of, find any positivity in it, and I think for me some of that positivity was finding compassion and empathy for others and trying to make my relationships with the people that are in my life better and trying to be more present and live in the moment because you never know what can happen," Winsberg continued. "So I think these are all lessons and takeaways and things that the family and Zoey can learn from and where we can derive story from going forward too."
NBC has also made some other decisions this week, but they haven't all been positive. Perfect Harmony and Lincoln Rhyme: Hunt for the Bone Collector have both been canceled. You can keep up with all the latest renewals and cancellations in our extensive gallery! 
(E! and NBC are both part of the NBC Universal family.)