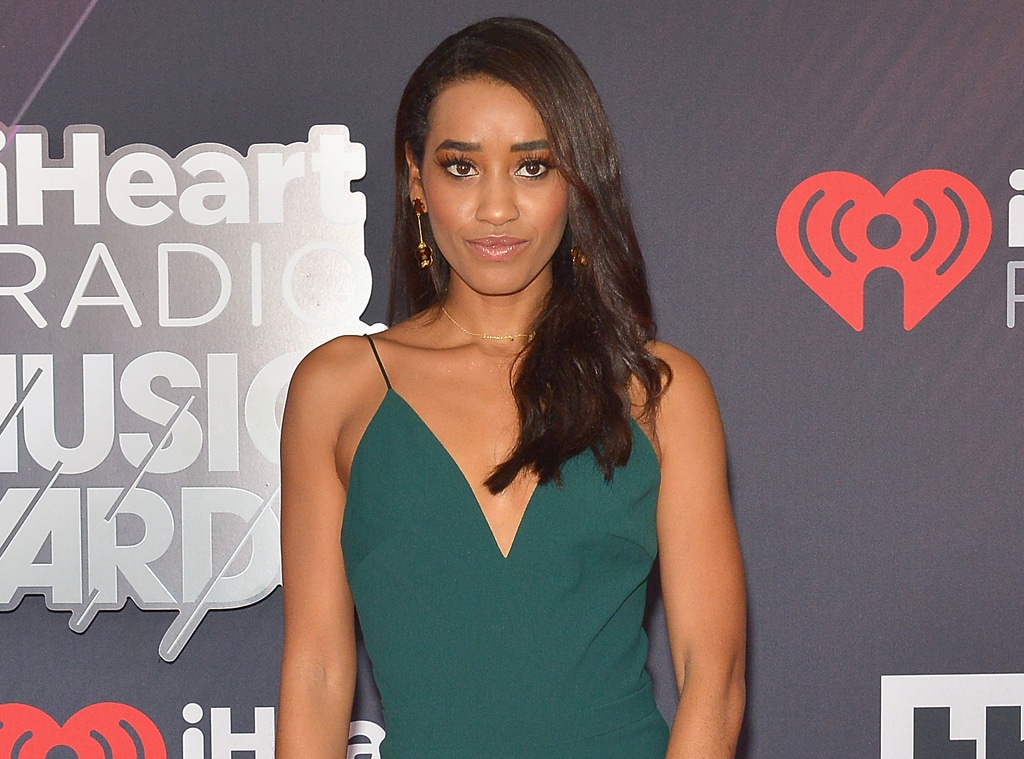 Rachel Murray/Getty Images
Seinne Fleming is speaking out about The Bachelor's diversity issue.
Fleming, who was a contestant on the 22nd season of the The Bachelor, spoke to E! News exclusively on why she believes the franchise is "isolating" viewers because of the lack of diversity seen onscreen.
The reality TV personality shared with E! News that while she wasn't a "huge fan" of the franchise before she appeared on the hit show, she was drawn in when they "finally cast a Black Bachelorette." 
Referencing Rachel Lindsay's history-making season of The Bachelorette, Fleming explained,  "That was one of the main reasons why I ended up auditioning for the show because I thought, 'Oh okay, well maybe they are kind of maybe changing things up, making things a little more inclusive. I quickly learned that was not the case."
Flemming told to E! News that Lindsay being the Bachelorette "wasn't necessarily a fluke because she deserved to be and she was a great Bachelorette" but rather, it was a "fluke" that the franchise didn't continue to follow that "pattern" of diversity.
Since Lindsay, The Bachelorette as not cast a Black woman or woman of color as its lead.
"Even during my time on the show," Fleming told E! News, "I was the only woman of color in the top 10 so in many ways it feels like you fill a slot... I don't really watch [the show anymore] because I don't feel like it is very inclusive."
"As we all know, there has never been a Black Bachelor and I just don't think it is actually representative of what dating looks like today," she continued. 
Flaming expressed that "by not having a more diverse cast, by not having more Asians or Hispanics or Black people, you're isolating a part of the country that would be interested in the show if they felt more represented." 
"You can just see by the Instagram followers, if you're a Black cast member versus if you're a white cast member you have significantly fewer Instagram followers," she told E! News. "That's because of the audience and the people that are watching." 
On June 7, former Bachelor Nation star Catherine Giudici also reflected on the issue of diversity during her time on the show. 
The former contestant took to Instagram to share her thoughts, writing, "When I was originally cast, I was very flattered but somewhat grounded by the fact that I would be one of the faces that represented people of color. I knew that one of the reasons I was probably chosen was because I was Filipino [...] I thought I was there just to check a box."
"But I ended up with so much more. I became present with the process and as he started noticing me for who I really was, I allowed this experience to open myself up to the possibility of being fully loved and appreciated for all that I was," she added. 
On Monday, a new petition, signed and promoted by many members of Bachelor Nation is calling for more people of color and more equality in the franchise—starting with the lead of season 25. 
Cast members from the franchise have shared the petition on their respective social media accounts, including Flemming, Lindsay, Tyler Cameron, Ashley Spivey, Nick Viall, Dustin Kendrick, Bibiana Julian, Jubilee Sharpe, Olivia Caridi, Onyeka Ehie, Alayah Benevidez, Lacey Mark, Marcus Grodd, Lauren Burnham, Mykenna Dorn, and Marquel Martin. 
—With Reporting By Taylor Bryant