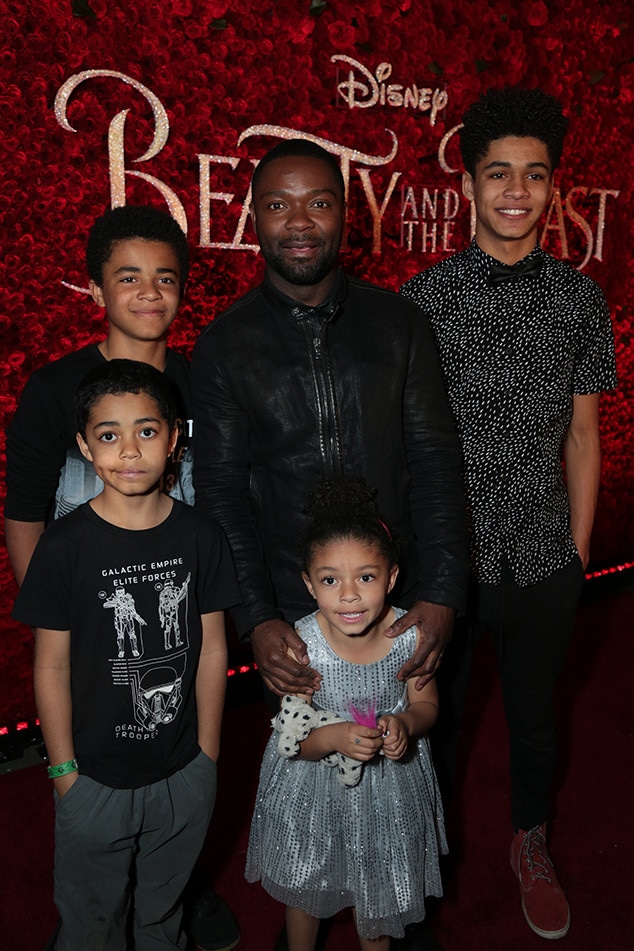 Alex J. Berliner/ABImages
Oprah Winfrey is bringing stars, activists and other public figures together to discuss the future of the U.S. following weeks of civil unrest.
In part one of the two-night special OWN Spotlight: Where Do We Go From Here, the former talk show host was joined by Selma star David Oyelowo, who opened up about the "mistake" he believes he made in talking to his son about racism and police brutality, which he touched on in a video previously shared to Instagram.
In the aforementioned Instagram video, he shared that he used to think incidents of racism were "things of the past" but as he grew older he realized the world is "the same" as it was when his parents moved to Britain from Nigeria. 
Now, in his talk with Oprah, David said he regrets telling his son to not "be confrontational" with police officers, because he realized that George Floyd "wasn't resisting arrest" when he was killed while being taken into custody by Minneapolis police officer Derek Chauvin. "I posted [the video] because I had made the mistake of thinking that things would be different for my son. I say mistake because I had watched things progress in some ways. And then the knee on the neck is so symbolic of so much. It's something I didn't realize that I had internalized in a way that makes it difficult for me to function. I didn't realize how deep the wounds were," he explained. "I have spent so much of the last two weeks crying."
David, who is an American citizen and has lived in the states for the last 13 years, added, "Those conversations are already emasculating to basically say, forget about justice in an interaction with the police."
Oprah, however, reiterated that David is not alone in making this "mistake." She clarified, "Yeah. And for everybody who's watching who is not black, that is the conversation, that is the talk that every black parent has had to have with their children, particularly their sons."
Additionally, Winfrey spoke with fellow leaders in the Black community, including Stacey Abrams, Rashad Robinson and Nikole Hannah-Jones.
Abrams, a former Congresswoman for the state of Georgia, told Winfrey that the current state of events is a result of the downturn in the economy brought on by the coronavirus pandemic, which has "disproportionate" effects on the Black community.
"When we talk about 40 million people losing their jobs, a disproportionate number are Black. And when we talk about access to healthcare, a disproportionate number of those who are suffering in their homes from COVID-19, or worse who are going to their jobs being exposed to people who do not care about their lives, are Black people," she explained. "And so I think we also have to recognize that while George Floyd's horrific murder was a catalyst, we are dealing with a confluence of events that all demand action."
To learn how to take action and get involved with the Black Lives Matter movement, please click here.