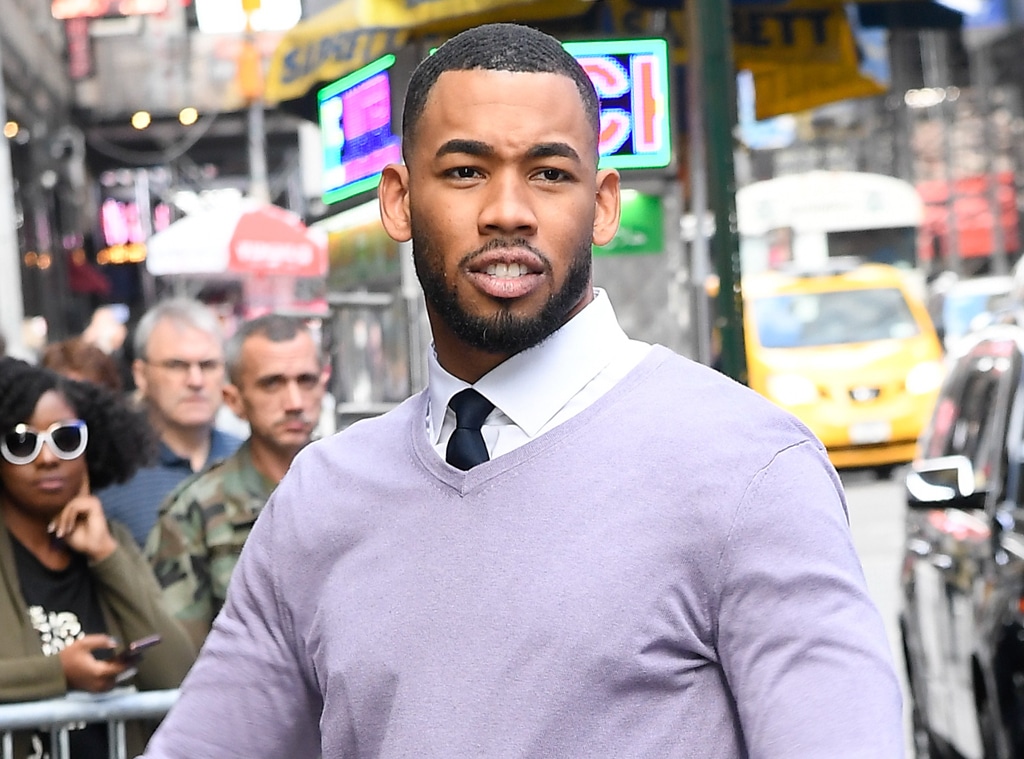 Raymond Hall/GC Images
Mike Johnson is letting people know there is no "excuse" for being "ignorant" in this day and age.
The former Bachelorette contestant spoke with Maham Qadri, the CEO and founder of Texapreneur, a podcast that highlights small business in the Texas region. In this interview, which focused predominantly on entrepreneurship, the former portfolio manager told Maham that in the past he used to understand how people could be "ignorant" when it comes to race, particularly when he lived in Dallas, but not anymore. 
"I met people that had never met a black person. Literally in the 2010s, that last decade, I met people who had never met a black person which was baffling to me but it made me realize that those people just may truly be ignorant," he explained. "But since the dawn of social media, you cannot be ignorant anymore—it's out there." 
He added that now that people can document police brutality and share their experiences on social media, there's "no excuse to not know better" about race. 
Thanks to his time on Hannah Brown's season of The Bachelorette, the 32-year-old now has a large platform and says he is being "extremely vocal" when it comes to discussing the need for racial equality.  
More importantly, he said that his thousands of followers are "receptive" to the message he's trying share and hopes that they truly learn from it. Mike said, "We all can do something which is to educate ourselves and to call it out when we see it."
He previously wrote on Instagram that he doesn't "believe it is the responsibility of black men or women in this country to continue bearing the emotional and intellectual burden of explaining our cultural hurts," but promised that he would use his role as a public figure to promote progress. "I look forward to the days ahead when we have respectful conversations in this space, with an enriched sense of culture, a broader education, and a deeper understanding and love for all people," Johnson shared.
Mike's comments come amid calls for change within The Bachelor franchise, with Nick Viall, Tyler Cameron and Lauren Burnham, among others signing a petition demanding a myriad of actions, including a black lead for season 25 of The Bachelor. 
In addition, Rachel Lindsay, the sole person of color to be a lead for the series, said on her blog Honestly Rach that she would not return to the franchise if it did not address its issues with race. 
"Here is my point…if the National Football League, an organization notoriously known for not standing behind their athletes of color, can come out to make a statement to condemn racism and their systemic oppression and admit they were wrong for not listening in the past, then the Bachelor franchise can most certainly follow suit. Only time will tell how the franchise will respond, but to date they have been silent. Until then, make sure you tune in on Mondays for all the white reasons to watch The Bachelor: Greatest Seasons Ever as it will weekly highlight the very thing that is wrong with this franchise."
To hear more of Mike and Maham's conversation, listen to the full podcast when it's released on Thursday, June 11.