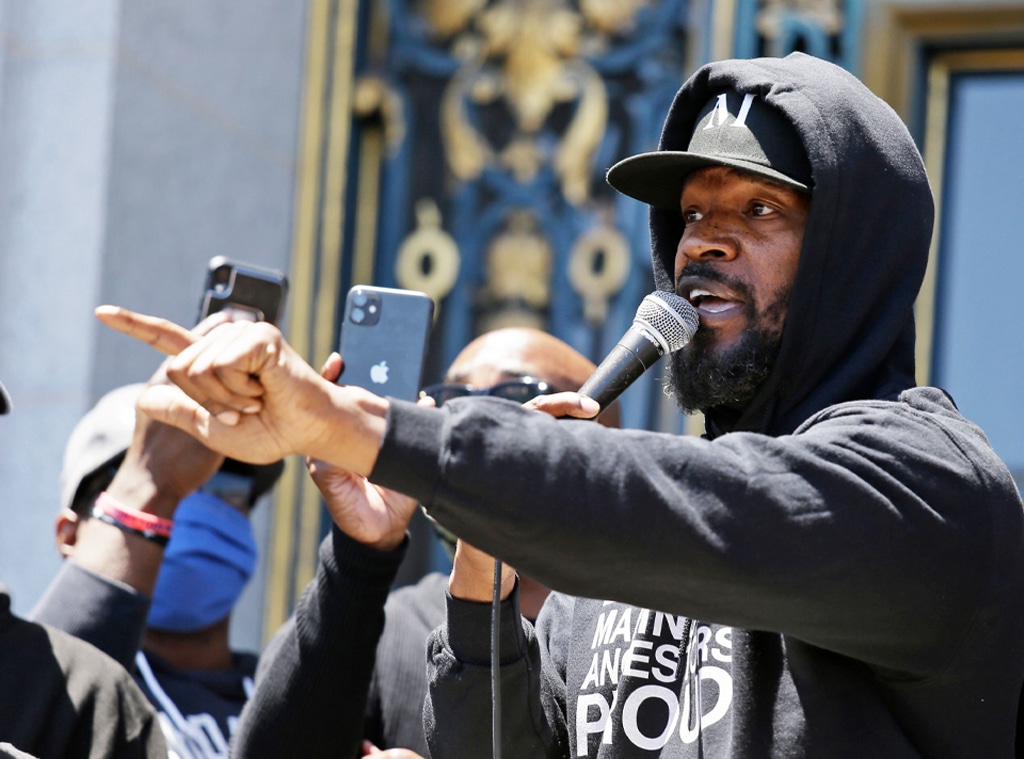 Eric Risberg for Shutterstock
Jamie Foxx is opening up about the conversations he's having with his children about the Black Lives Matter movement.
The Oscar winner, who is father to Corinne Foxx, 26, and Annalise Bishop, 10, took to Instagram to reflect on his recent experience at a protest with his kids while also calling for change.
"Passing it along. Having my kids with me at the protest was bitter sweet," Foxx told his fans. "Having them watch the world come together was beautiful… But having to explain to them why we were all there was heartbreaking."
The actor continued, "Let's change the world so they don't have to live in it the way we have been." Foxx also added the hashtags #justiceforgeorgefloyd #blacklivesmatter #swipeleft.
In late May, Foxx traveled to Minneapolis where he spoke at a press conference following the death of George Floyd at the hands of police. In his message, Foxx offered his support and said, "God bless George and his family."
Foxx also told the crowd in Minneapolis, "I think that what you saw on television, to watch this man plead for his life. As I sit with my two daughters, my nephews...what it does is, it over-complicates everything as a black man trying to tell his son or his daughter how to function in life. Even the things that we've taught them don't seem to work."
During his time in Minneapolis, Foxx spoke with fellow protesters and shared his conversations on social media.
"George Floyd," Foxx wrote alongside his video footage. "Can not describe how much pain.. power and love is here in Minneapolis... change Gon come... #changecourse."
Just days ago, Foxx took to Instagram to share a video of his daughter Corinne at a protest in Los Angeles.
"@corinnefoxx keeping the message alive. Proud of u!!!" Foxx wrote alongside the video, adding the hashtags #wewontbesilent #justiceforgeorgefloyd #blacklivesmatter.