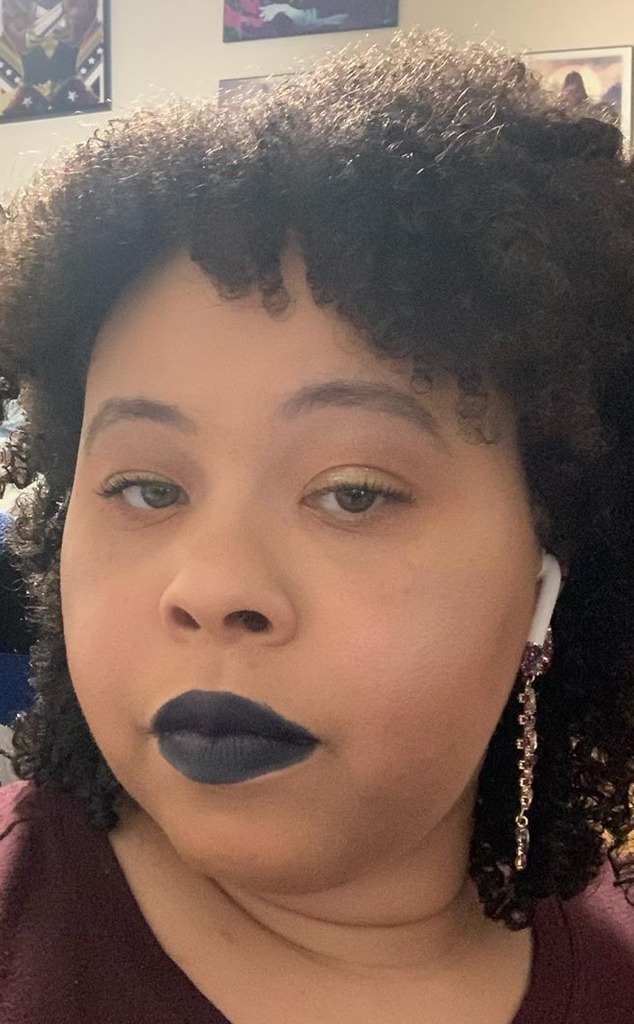 L.L. McKinney instagram
Authors are speaking up. 
Amid worldwide protests over the death of George Floyd and reignited momentum in the Black Lives Matter movement, various industries are facing a reckoning over their alleged discriminatory practices and inequality. Now, the literary world has joined in the public conversation to expose pay disparities between white authors and black authors. 
The public Twitter discussion initially sparked over the weekend after Beasts Made of Night author Tochi Onyebuchi tweeted, "Publishing houses, y'all BLM statements are cute but I'ma need that SAME energy when we start talking Black writers and book advances. If y'all think the receipts are bad now, it's about to be CVS on this website, and y'all don't want that...White 'allies' in publishing, if you're REALLY about that life, you've got to get ready to have some real uncomfortable convos about how much you've been paid for your books."
L.L. McKinney, author of the Nightmare-Verse series, responded, "Let's do it. Let's have the conversation...White YA authors, looking at you. Let's go. Debuts as well."
"Do y'all need a hashtag? #PublishingPaidMe," she added. "There you go."
The hashtag has since spurred a trending conversation on Twitter, with many authors joining in to share what they have been paid for their works.  
N.K. Jemisin, the first author to win three Best Novel Hugo Awards in a row for her Broken Earth trilogy, tweeted, "Important to watch the #PublishingPaidMe hash, writers and esp BIPOC writers. For the curious, as I recall, my advances were: $40K for each book of Inheritance, $25K for each book of the Dreamblood, $25K for each book of the Broken Earth." Jemisin went on to offer more context on how advances are determined and how other factors, marketability, comparable authors and book covers, which are influenced by demographics, can affect the overall deal. "So those are 3 points at which an author's race influences what kind of deal that author can make, just off the top of my head. Publishers aren't going, 'Mwahaha, lemme lowball this n----r!' It's systemic. Lots of little biases at many points forming a big racist Voltron" she tweeted.  
As one fan's tweet read, "N. K. Jemisin got advanced $25K per book, not even a living wage, on three of the best novels I've ever read, for which she won. The Hugo. Three. Years. In A Row. #PublishingPaidMe."
Laura Sebastian, New York Times best-selling author, tweeted, "#Publishingpaidme 185K for each book in the ASH PRINCESS trilogy 200K for each book in the CASTLES IN THEIR BONES trilogy 125K for HALF SICK OF SHADOWS...Ash Princess did earn out within the first 18 months, which is why I was able to get more for my next series (most debuts don't!) but this was also due, in large part, because my publisher put a hell of a lot of power behind me, which is another facet of privilege in publishing."
Matt Haig, best-selling British author, responded, "Okay it's seriously uncomfy but been asked to do #publishingpaidme to highlight inequality so, just on uk adult book advances: book one 5k, two 20k, three 50k, four 45k, five 100k, six (reasons to stay alive) 25k (topped up later), seven 100k, eight 200k, nine 200k, ten 600k."
He elaborated, "Will say I was offered to change publisher for a lot more, around book seven but stayed with my independent publisher. And some of those bigger numbers are world rights then made up out of selling international rights - so always try to outearn the advance...Royalties are better than advances as advances can be an albatross. Got dropped by my first publisher when they paid 50k for a book they didn't promote and which was never going to sell well anyway, so I only now take advances I can earn back. (Again, a privilege)."
Roxane Gay, award-winning author of Bad Feminist and Hunger, shared, "It's pretty well known but $12,500 for An Untamed State, $15,000 for Bad Feminist, $100k for Hunger, $150k for Year I Learned Everything and a significant jump for my next 2 nonfiction books."
She added, "The discrepancy along racial lines is very real. Keep your day job. But the published books earned out immediately and that's nice... I like my publishers quite a lot but this is why alll those corporate statements about diversity are nonsense. A little Instagram post doesn't make up for racial disparities in everything else."
One one person pointed out that the amounts "seem low" and asked if they are typical. Gay answered, "It is very low. It's typical for writers of color."
Author Kerstin Hall pointed out, "One thing I'm finding interesting about #PublishingPaidMe, is that—crazy debut shenanigans aside—it seems that authors often only hit the big advances on their fifth book or later. Which invites the question: Who has the resources to keep trying, and who is forced to quit?"
E! News has reached out to Penguin Random House, Simon & Schuster, Hachette Book Group, Macmillan Publishers and HaperCollins Publishers for comment and have not heard back.