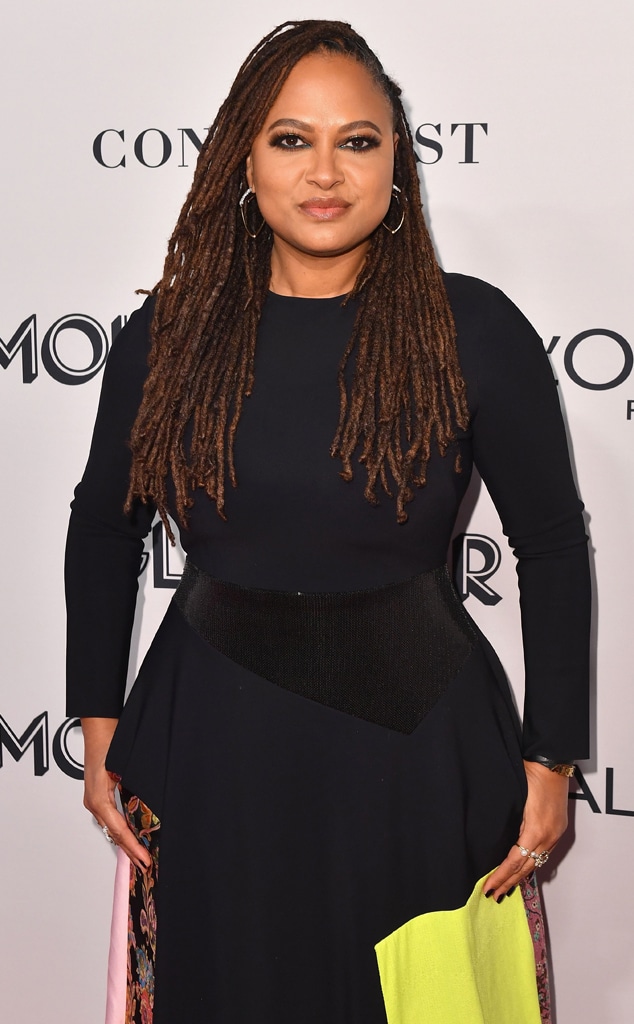 ANGELA WEISS/AFP via Getty Images
Ava DuVernay is opening up about the death of George Floyd and the notion of "police invisibility."
The director, whose films highlight racial inequality, spoke to Ellen DeGeneres about the profound impact Floyd's death, at the hands of Minnesota police has had on the nation.
"These are times that...I don't even describe them as tough times I describe them as important times," DuVernay explained on Monday's episode of The Ellen DeGeneres Show. "You know, for me, I [am] unfortunately kind of desensitized to so many of the racist, violent images because I have to use them so much in my work."
"I looked through thousands of hours of this kind of footage for 13th, looked through beatings and police brutality footage for Selma and for When They See Us," the Oscar nominee continued. "So it was really shocking to me why the George Floyd video just brought me to my knees."
"And I think, as I interrogated, I was shocked at the reasons," Duvernay shared. "It was because we actually watched both parties faces perfectly framed."
On May 25, Floyd was pronounced dead after police officer Derek Chauvin pinned the 46-year-old to the ground by kneeling on Floyd's neck. Floyd's death has since sparked a call for justice around the world.
"It was both men, right in your face," DuVernay said of the video. "Right to the lens, one begging for his life and one taking his life."
"The startling nature of that for me is that it showed me....it made me realize that we have let police officers who abuse off the hook by allowing them to recede into society," the director continued.
"We know the names of black victims, Philando Castile, Oscar Grant, Sandra Bland, Sean Reed, Tamir Rice, Eric Garner, Mike Brown, it goes on and on, but we never know who killed them," DuVernay told DeGeneres. "This invisibility allows us to tell a story that is incomplete. And so for me, that's a lot of what I've been thinking about in this moment, how we've allowed this sense of police invisibility, which leads to a lack of accountability, which is just one of many issues within our current criminal justice system that needs to be dismantled."
Watch the videos above to see DuVernay's conversation with DeGeneres about police invisibility and the filmmaker's new initiative called LEAP, the Law Enforcement Accountability Project.