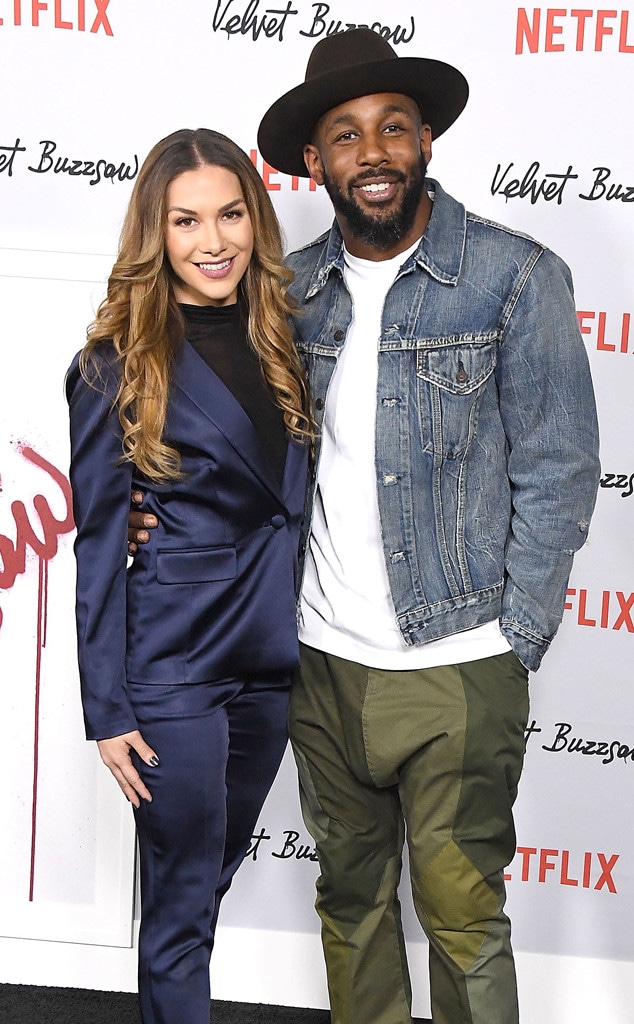 Steve Granitz/WireImage
After Stephen "tWitch" Boss and Allison Holker shared a video to TikTok to help explain white privilege, the 37-year-old dancer and DJ spoke to Ellen DeGeneres about how he and his wife are continuing the conversation.
Boss and Holker participated in the "check your privilege challenge" last week and were asked a series of questions about their experiences, including whether they'd ever been called a racial slur or whether they'd ever been detained by police for no valid reason. They started off by holding up 10 fingers, and they put one down every time they had experienced one of the scenarios. By the end of the challenge, Holker had put down one finger while Boss had put down all ten.
"I would have put a finger down on all of those," Boss said on Monday's episode of The Ellen DeGeneres Show, noting he had experienced other scenarios that were brought up. "It was just the first 10 applied but then the next two did, as well."
The video of the challenge spread across the internet, and Boss suggested it sparked conversations he had never had with his wife, including "deeper conversations of race." He also told DeGeneres he's been able to talk to his in-laws about it on a "much deeper level."
"You know, these conversations are incredibly valuable, and they are footsteps forward," he continued. "They don't solve everything, but they are strides forward." 
DeGeneres agreed "we have a very long way to go."
Holker also spoke out about the "need to stand together" in a video posted to Instagram on Sunday.
Watch:
Ariana Grande & More Protest Over George Floyd's Death
"We need a new way of thinking. We need to learn to listen. We have to get ourselves educated and realize that change can happen if we all work together," she said. "But how we beat this is we have to move forward from love. We have to support each other and realize that maybe there is something that we didn't know before. But now let's educate each other, stay together and love one another."