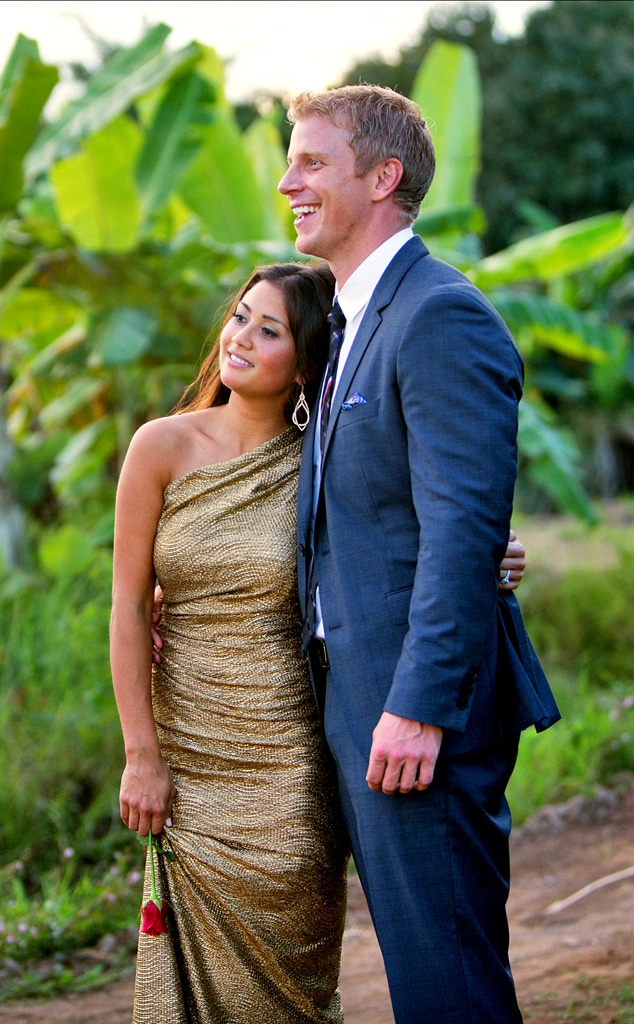 Dave Hagerman/ABC
Catherine Giudici is reflecting on her time on The Bachelor. 
On Sunday, June 7, the former contestant took to Instagram to share her thoughts on how she felt being cast on the show. 
"Tomorrow, our season of The Bachelor re-airs in a condensed three hour episode," Giudici wrote, alongside photos of she and her husband Sean Lowe. "When I was originally cast, I was very flattered but somewhat grounded by the fact that I would be one of the faces that represented people of color. I knew that one of the reasons I was probably chosen was because I was Filipino."
Because of this, the mother-of-three expressed that she "counted myself out to be [Lowe's] fiancée because of what I assumed Sean liked."
"I thought I was there just to check a box," Giudici explained. "But I ended up with so much more. I became present with the process and as he started noticing me for who I really was, I allowed this experience to open myself up to the possibility of being fully loved and appreciated for all that I was." 
Despite it all, the 34-year-old expressed that what she gained from the experience and that becoming part of the Bachelor Nation was "one of the best things that ever happened to me."
"I ended up getting to represent a mixed race community," she wrote in her caption. "I found Christ (I LOVE my testimony!) and [married] the most amazing man I've ever known." 
"Don't count yourself out," she concluded. "You are destined to do bigger things than just check a box."
Watch:
Chris Harrison Explains How They Pick "The Bachelor" & "Bachelorette"
After meeting and becoming engaged on season 17 of The Bachelor in 2013, the couple exchanged vows during a televised wedding ceremony in 2014. 
The two are parents to sons Samuel Thomas Lowe, 3, Isaiah Hendrix Lowe, 1, and their youngest daughter, 5-month-old Mia Lowe.