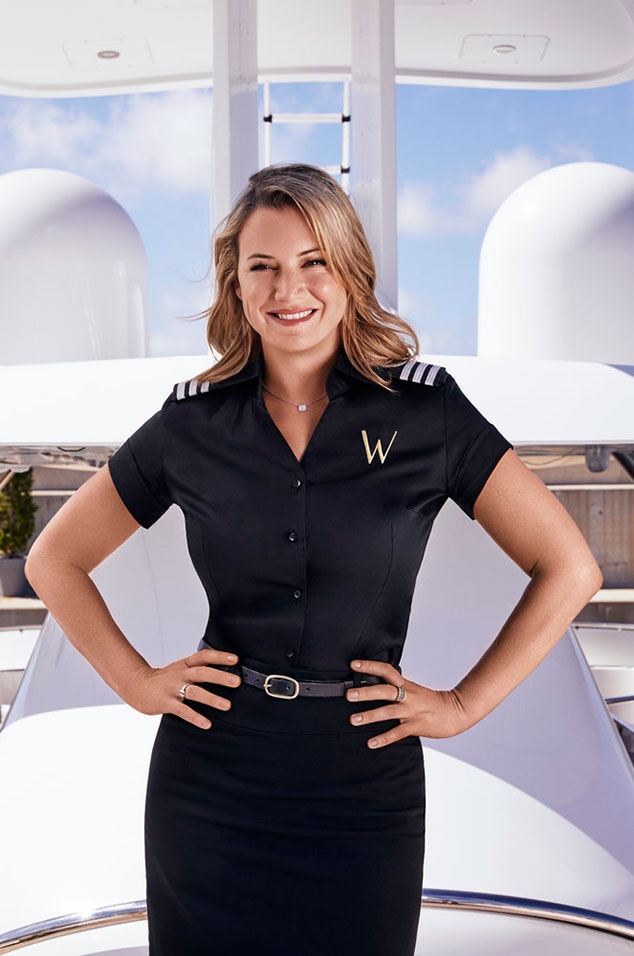 Karolina Wojtasik/Bravo
Hannah Ferrier isn't a stranger to life in the Mediterranean.
Being Below Deck Mediterranean's longtime chief stewardess, the 33-year-old Australian is a veteran yachtie and has experienced the very best that the Mediterranean has to offer. Over the course of season 5, which is now airing on Bravo, viewers will watch as Hannah and her co-stars voyage across Mallorca, Spain aboard a 184-foot mega yacht, named The Wellington.
While Below Deck Mediterranean offers an incredible insight into life aboard a yacht, Hannah has exclusively shared even more pro-tips that we think are a must read! From her favorite places in the Mediterranean to essential charter items, Hannah is serving up insights that'll make you crave an adventure. Oh, and the chief stew also reveals which Below Deck captain, other than Captain Sandy Yawn, she'd like to work for!
So, if you're interested in voyaging through life like Hannah, be sure to scroll through the Q&A below before tonight's new episode!
Favorite place in the Mediterranean to eat?
"Porto Cervo, small place, amazing restaurants!"
Favorite place in the Mediterranean to party?
"South of France—most of my partying was done there!!"
Favorite place in the Mediterranean to relax?
"Greek Islands."
Favorite place in the Mediterranean to shop?
"Turkey."
What's the hardest part about being chief stewardess?
"The hours, being away from home all the time and having to live so closely with people you wouldn't socialize with in normal life."
Have you remained close with any of your former Below Deck Mediterranean co-stars?
"Yes, Aesha and Anastasia from last season and Julia and Tiffany from season 1."
What's the one charter rule that should never be broken?
"Don't get drunk on watch!"
Any Below Deck Mediterranean regrets?
"Life's too short. Learn, don't regret!"
On the flip side, favorite Below Deck Mediterranean memory?
"I loved season 4 with Aesha and Anastasia. It was such a lovely season until the end."
Best advice for keeping in touch with loved ones during charter season?
"Tell them not to expect too much and explain the pressure you have on you before going into the season."
Favorite essential items you pack in your suitcase?
"My iPhone—music, news and contact with the outside world."
Craziest charter guest request?
"Tender runs nonstop throughout the night when they knew we had a five-hour cruise the next day."
If you had to transfer to another show within the Below Deck franchise, would you rather work for Captain Lee or Captain Glenn?
"I think Captain Lee because I have known him longer but, Captain Glenn seems absolutely lovely as well, so I would happily work for either."
Favorite Bravo show that's not a part of the Below Deck family?
"I love them all. The Housewives, Vanderpump Rules, Summer House and then the scripted shows as well! #Bravoaddict"
Do you have a favorite hot spot that Hannah missed? Be sure to let us know!
Below Deck Mediterranean airs Mondays at 9 p.m. on Bravo! Catch up on Below Deck Mediterranean here.
(E! and Bravo are both part of the NBCUniversal family.)