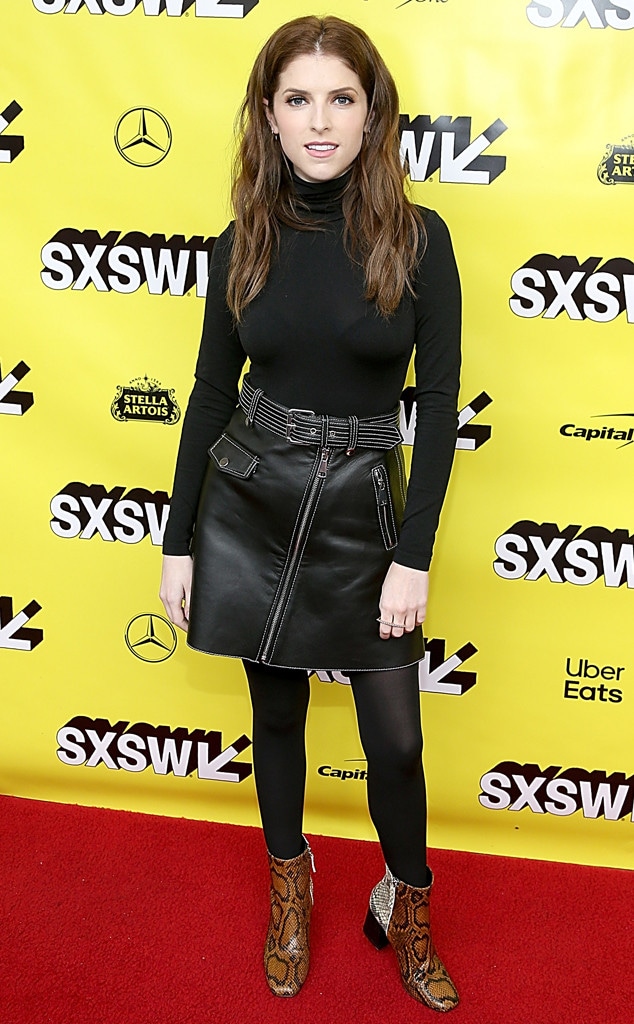 Gary Miller/FilmMagic
Anna Kendrick is reflecting on her protesting experience.
During her virtual visit to The Late Late Show, the Trolls World Tour star recalled participating in a Black Lives Matter protest earlier in the week.
"My experience was really positive," she told host James Corden. "It was really moving and meaningful. And I found it to be totally peaceful. And I had been nervous about going because, you know, there has been violence, but it was so wonderful. And I actually left after a few hours because I am an old lady and can only be on my feet in the sun for so long, obviously."
Despite the peacefulness she experienced from her fellow protesters and law enforcement, Kendrick said that she learned the event had taken an "alarming" turn moments after she left.  
"I had a funny experience where, I looked at my phone after about 20 minutes after leaving and I saw that there were rubber bullets being fired," she continued. "Then, that a cop car was on fire."
She added, "And at first, I honestly thought that that's a mistake, like, that can't be true; I was just there. So, it is really a confusing time to have been there and been like—you know when a situation is escalating and things are about to go crazy and the situation feels fraught. And it just wasn't that. So, it was pretty alarming to see so soon after leaving."
On Thursday, Kendrick shared a picture from a protest she had marched in. "This little boy's sign said: 'My mom said I matter,'" she captioned the post. "Saw even more white folks out in support today which was cool to see, but guys, we should not lead the chant unless we understand the concept of the downbeat. Stay safe."
While speaking with Corden, the Pitch Perfect star explained that she's also been taking the time to educate herself by watching civil rights documentaries with her family during their remote movie nights.  
"Last week, my mom said she didn't really feel right about escapism right now, about distraction," Kendrick explained, noting that the films they have previously watched together have usually been classic Disney films or cult favorites like Back to the Future. "And so, I suggested that we watch this wonderful documentary about James Baldwin called I'm Not Your Negro and so we watched that as a family instead."
Watch:
Ariana Grande & More Protest Over George Floyd's Death
Hoping viewers will follow suit, she continued, "And, you know, growing up, my dad showed me movies like Mississippi Burning and To Kill A Mockingbird and my mom gave me a Bell Hooks book when I was like 16 or 17—and I say that to encourage people who are maybe feeling like, 'Well, my family's not racist. I don't have to do that,' to always be deepening your understanding of it." 
"I think that was a really nice way for us to do something as a family," she added, "And this week, we're going to watch 13th. I think that's something you can do with your family if you are looking for something like that."
"E! stands in solidarity with the black community against systemic racism and oppression experienced every day in America," the network said in a statement on May 31. "We owe it to our black staff, talent, production partners and viewers to demand change and accountability. To be silent is to be complicit. #BlackLivesMatter."