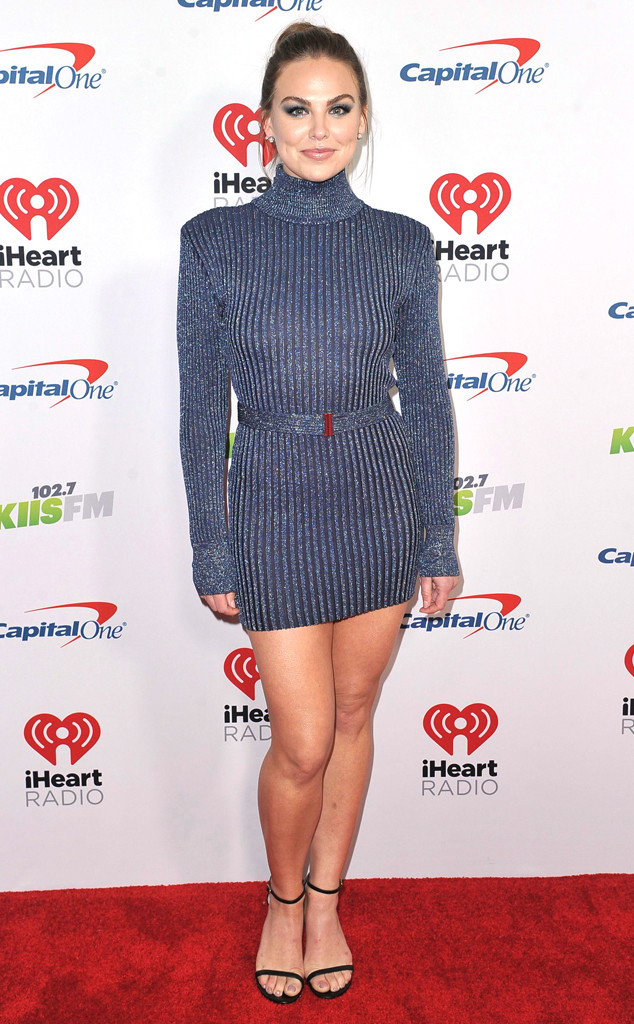 Richard Shotwell/Invision/AP/Shutterstock
Hannah Brown is owning up to her mistake. 
On Thursday, the Bachelorette star urged fans to stop defending her following her usage of the N-word with a moving plea on Instagram. Sharing a video of NFL star Emmanuel Acho explaining the history of the racial slur, Brown apologized once again for her error in judgement and sought to educate her fanbase.
Quoting Acho, she wrote, "'You can't, shouldn't, nor should you have the desire to say that word…that word is truly synonymous with hatred.'" Adding her own remarks, she shared, "I wholeheartedly take accountability for the disappointment and pain I caused by saying this word and while I know I can't take it back, I can listen, learn, and take action to continue the dialogue and be apart of this historical and necessary change."
Brown continued, "It is SO important to me to tell y'all that there is no defending what I said, and I hope this video helps you understand why you should not defend me either. #BlackLivesMatter #AmplifyMelanatedVoices."
Back in May, the Bachelor alum faced backlash after saying the N-word during an Instagram Live while reciting the lyrics to DaBaby's song "Rockstar."
Regretting her actions, she issued a statement on her Stories: "I owe you all a major apology. There is no excuse and I will not justify what I said. I have read your messages and seen the hurt I have caused. I own it all. I am terribly sorry and know that whether in public or private, this language is unacceptable. I promise to do better."
Later, Rachel Lindsay, the first and only Black person to lead the ABC franchise, slammed Brown for her actions and told fans that she had reached out to Brown directly. 
"We have to hold people accountable for what they're doing," Lindsay said in an Instagram Live. "And I am so disheartened and upset by the people who are now in my comments, the people who are in my DM's to take it easy...those are the same people who don't look like me, who aren't personally offended by that word, you should feel disgusted when you say that word. You should feel uncomfortable...That word has so much weight and history behind it. If you don't know, please do yourself a favor and educate yourself on that word."
"E! stands in solidarity with the black community against systemic racism and oppression experienced every day in America," the network said in a statement on May 31. "We owe it to our black staff, talent, production partners and viewers to demand change and accountability. To be silent is to be complicit. #BlackLivesMatter."