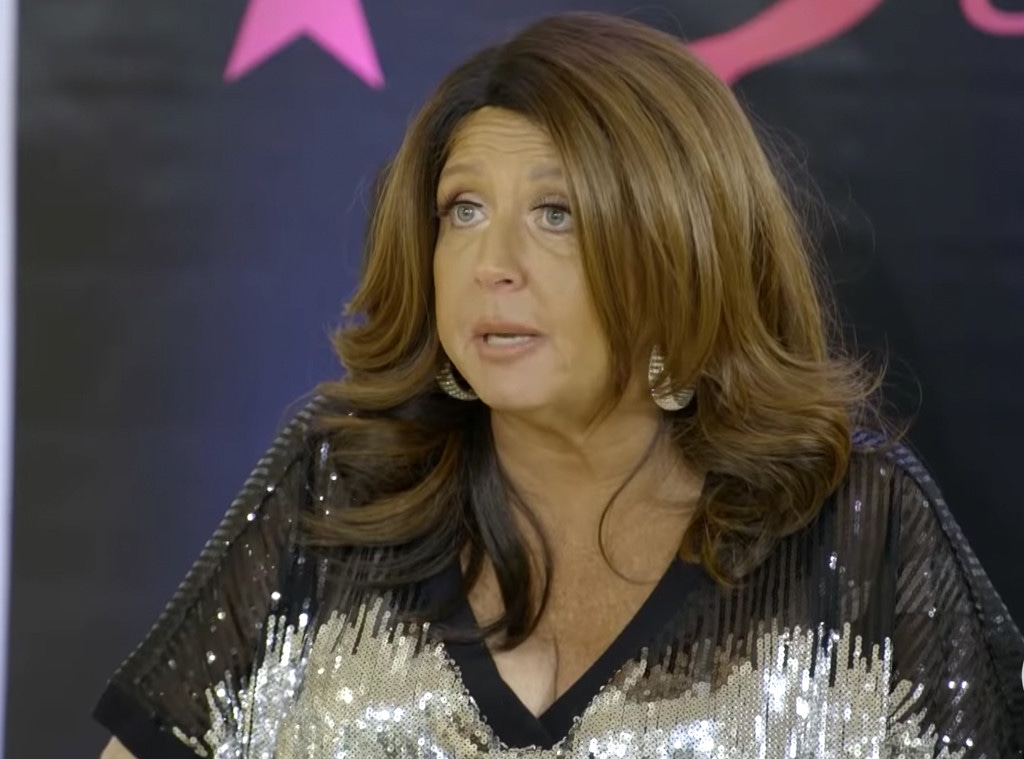 YouTube
UPDATE: After Abby Lee Miller shared an apology on Instagram, one Dance Moms star is sharing her reaction.
"At this time, I do not accept Abby's apology because her apology was not sincere. My daughter and I have yet to hear directly from Abby Lee. Moreover, she didn't even bother to tag me or Kamryn in her post. How else would we know she apologized? My friends and peers informed me of the apology. How sincere could it be?! What happened to a phone call or at least a personal direct message?" Adriana Smith shared with E! News.
"Her failure to appropriately address me and my daughter personally points to the fact that she is disingenuous," she continued. "My purpose with my original post was to share my story and how it negatively impacted my daughter and it resonated with many others because of the distressing times in our country."
———
Abby Lee Miller is vowing to do better.
Earlier this week, two parents and a producer from Dance Moms shared their experiences of working with the Abby Lee Dance Company founder.
In fact, Adriana Smith took to Instagram and claimed the reality star made controversial remarks towards her daughter Kamryn Smith when she was seven years old.
But on Thursday afternoon, Abby spoke out for the first time about the claims and apologized to those she hurt.
"I genuinely understand and deeply regret how my words have effected and hurt those around me in the past, particularly those in the Black community," she wrote in her statement posted on Instagram. "To Kamryn, Adriana and anyone else I've hurt, I am truly sorry."
She continued, "I realize that racism can come not just from hate, but also from ignorance. No matter the cause, it is harmful, and it is my fault."
Earlier in the week, Adriana went on social media and revealed she is not friends with Abby.
"A statement from her that sticks in my mind to this day during my time on DMS8 is 'I know you grew up in the HOOD with only a box of 8 crayons, but I grew up in the country club with a box of 64—don't be stupid.'" Adriana claimed on her public social media account. "This my friends is not something or a statement that can be googled. Ask yourself what does that mean? This to me shows that you think you are better than me and in higher rank and all together superior to ME!" 
The Dance Moms alumna continued, "You told me to 'LOOK in the MIRROR! That's the only reason you are here!' Kam told me she heard 'they need a sprinkle of color!'"
In a Facebook post shared with E! News, former Dance Moms producer Kori Kegg responded to Adriana's allegations.
Watch:
Abby Lee Miller Praises JoJo Siwa & Teases New Stars
"THIS broke me as I was working on show and pregnant with my own black daughter. In hind sight, I too should have left. I should have stood with my sister, Adriana Janae Smith and supported gorgeous baby Kam and left too," she wrote. "Seeing a 7 year old little black girl be put in a box in a corner and treated so violently because of the color of her skin was heartbreaking. It reminded me of when I 'found out I was black' at an age not much older than her."  
In an e-mail to E! News, Camille Bridges also recalled moments where she felt Camryn Bridges was being treated unfairly because of her race.
E! News has reached out to Abby for comment on Adriana, Kori and Camille's claims and has not heard back. 
For now, Abby told her followers that she will work towards making this a lesson.
"While I cannot change the past or remove the harm I have done, I promise to educate myself, learn, grow and do better," Abby concluded in her statement. "While I hope to one day earn your forgiveness, I recognize that words alone are not enough. I understand it takes time and genuine change."
For more ways to take action and get involved with the Black Lives Matter movement, please click here.
—Additional reporting by Taylor Bryant