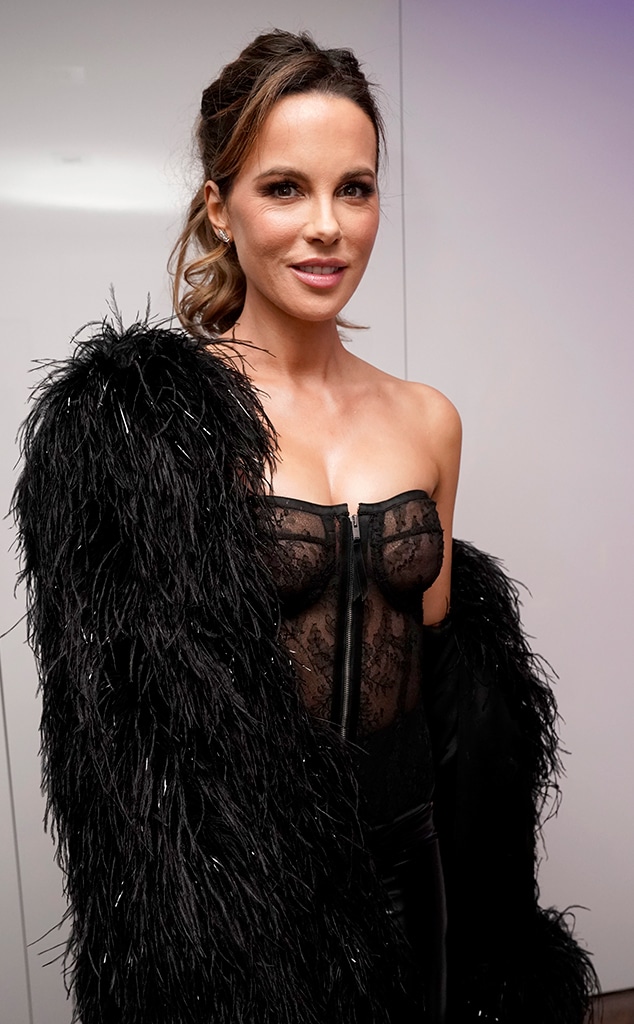 Erik Voake/Getty Images for JAJA Tequila
Kate Beckinsale isn't holding back.
The actress recently took to Instagram to share a post seeking justice for Breonna Taylor, who was killed by Louisville police. And, after one of her followers left an All Lives Matter comment, Beckinsale was quick to condemn them. 
"Ok, now do David Dorn. #alllivesmatter," the fan wrote, referring to the recent death of the retired St. Louis police captain that occurred during a protest. 
Beckinsale responded, "what's really sad is you being pushy on a post about a woman's death and saying 'what about someone else 'actually does a disservice to the person you are trying to illuminate. It's a f--king tragedy too but you will stop people from honoring him since you are being mean spirited and co opting him with a slogan which offends."
"Serve him better," she continued, "All these deaths are tragic and could ALL have been avoided. ALL. Someone posting about one does not imply not caring about another. Don't make a fight where there isn't a fight it's disrespecting both and all."
In the wake of George Floyd's death, several celebrities have taken to social media to educate fans on why they shouldn't say "all lives matter." On Wednesday, Ashton Kutcher shared an emotional video on Instagram explaining why the phrase is being misused in the larger conversation of race. 
"When it comes to Black Lives Matter, I think what folks that are writing 'All Lives Matter' need to understand is that for some people…black lives don't matter at all," he said as he fought back tears. "So for us, black lives matter. So, while you may have the best intentions in saying, 'All Lives Matter,' remember: For some people, black lives don't matter at all."
Seth Rogen, on the other hand, took a different approach. After urging fans to unfollow him if they disagreed with his plea for racial justice, the Superbad actor fired back at those who challenged him with All Lives Matter comments. 
"I like 'All Lives Matter,'" one person wrote, to which he replied, "I like f--k you." Another commenter chimed in, writing, "All lives matter we all bleed red facts !!!!!," which received another fiery response from Rogen: "F--k off. Facts!!!!"
In a moving post, Billie Eilish also slammed All Lives Matter supporters, saying, "If I hear one more white person say 'aLL liVeS maTtEr' one more f--king time, I'm gonna lose my f--king mind," she wrote. "Will you shut the f--k up? No one is saying your life is not hard. No one is saying literally anything at all about you. All you mfs do is find a way to make everything about yourself." 
She continued, "This is not about you. Stop making everything about you. You are not in need. You are not in danger."
"E! stands in solidarity with the black community against systemic racism and oppression experienced every day in America," the network said in a statement on May 31. "We owe it to our black staff, talent, production partners and viewers to demand change and accountability. To be silent is to be complicit. #BlackLivesMatter."