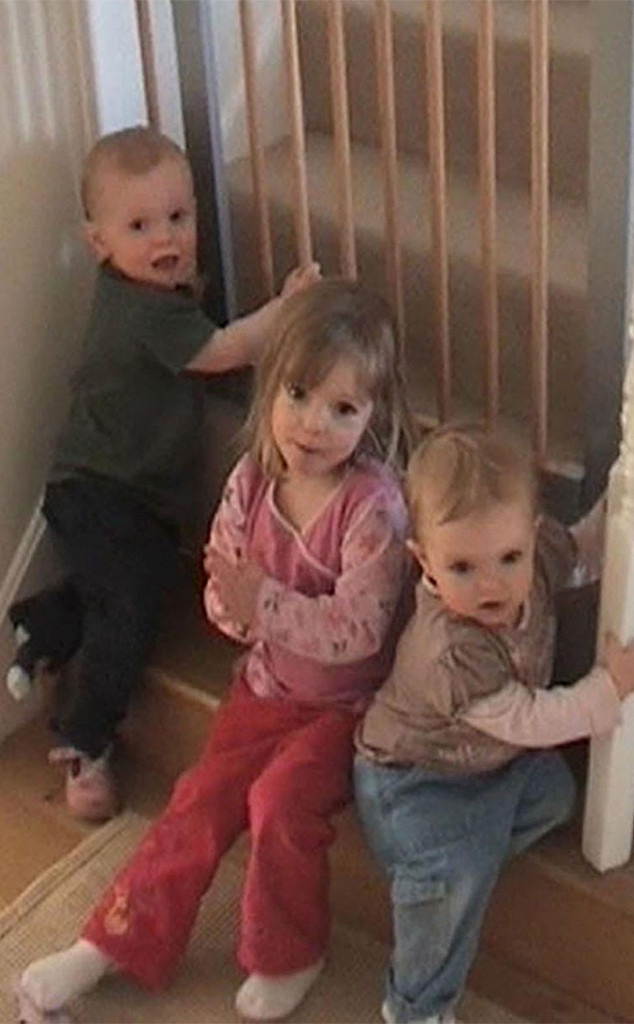 Joe Giddens/PA Wire
There are new developments in the investigation into Madeleine McCann's disappearance.
On Wednesday, U.K. police announced via Twitter that they've identified a new suspect, 13-years after they launched their investigation into the then-3-year-old's mysterious disappearance. The authorities revealed that the individual is a 43-year-old German man who has connections to the Portugal region where she and her family were vacationing many years ago. 
According to the Met Police, the German national was traveling around Portugal in a camper van around the same time that Madeleine went missing from her parent's hotel room while they were mingling with friends at a local bar. The authorities also stated that he had access to a Jaguar car but transferred ownership one day after Madeleine disappeared. They are asking for members of the public to come forward with any information that could be relevant to the case. Detective Chief Inspector Mark Cranwell implored, "Now is the time to come forward."
As for the suspect's whereabouts, the Met Police shared that he's currently in jail for a sex crime. Additionally, the BBC reports, "The man has two previous convictions for 'sexual contact with girls', according to Christian Hoppe from Germany's federal criminal police office."
Watch:
Nancy Grace Gives Rapid Fire Answers on True Crime Cases
German police are conducting their own investigation on the case, but have classified it as a murder inquiry, rather than following Britain's suit and treating Madeleine as a missing person. Madeleine has never been found and no charges have ever been brought in connection to this case.
This May marked 13-years since she seemingly vanished from the Portuguese resort, but there have been relatively few developments, despite numerous exhaustive inquiries. Moreover, these efforts on the behalf of the British Met have cost at least £11 million as of June 2019. Nonetheless, the authorities pledge to continue their search for the then-toddler.
In a statement, Madeleine's mother and father Kate and Gerry McCann thanked the investigators for their work and stated, "All we have ever wanted is to find her, uncover the truth and bring those responsible to justice. We will never give up hope of finding Madeleine alive but whatever the outcome may be, we need to know as we need to find peace."