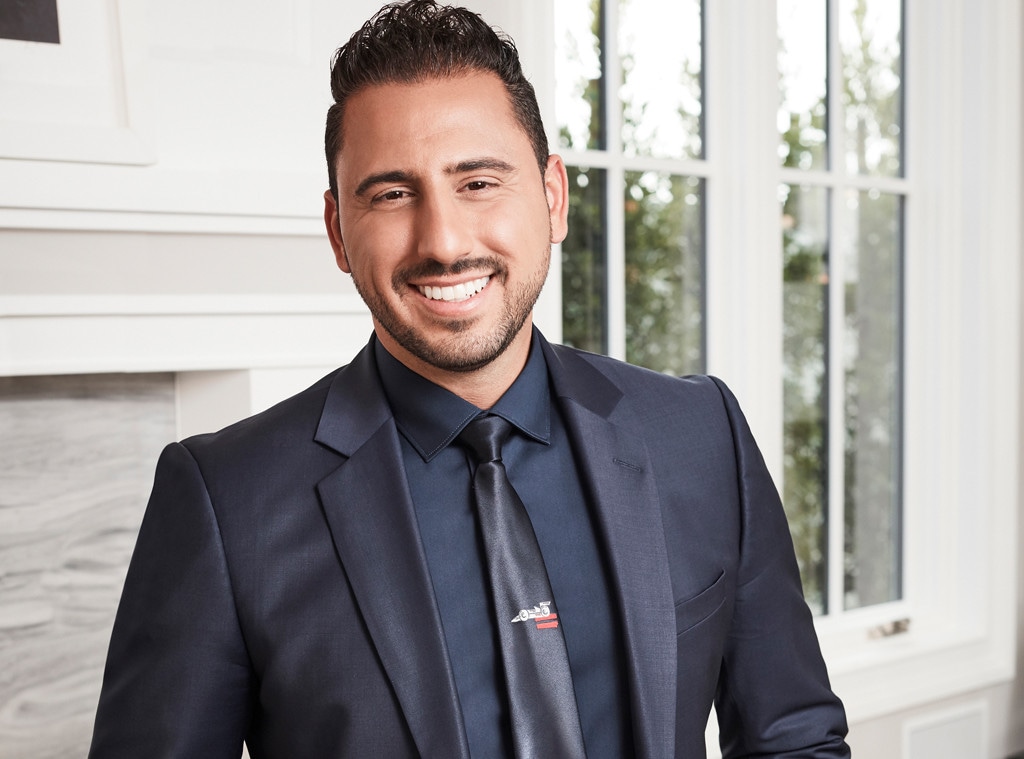 Bravo
How does one sell houses for a living when they can't even leave their own?
That's something Million Dollar Listing Los Angeles star Josh Altman was forced to figure out when the coronavirus pandemic hit earlier this year. Even now, months after people around the U.S. began self-quarantining, the real estate agent's "business is not as usual," he told E! ahead of the Bravo show's season 12 premiere.
"[Coronavirus] definitely has altered everything about what we do on all aspects of it," Altman said, explaining that while he's started showing houses to clients again, the process now requires masks, gloves and the need to avoid touching anything—even door knobs. "But the owners have changed the most because these are random people coming to their houses. Right now they are the most uncomfortable."
Despite the new precautions Altman has to take, his business has seen a resurgence in recent weeks. 
"It is a buyer's market right now," Altman noted. "It was dead before. And you know, we just kind of roll with [it]. We got to adjust."
To show just how much business has picked back up, Altman revealed that in the past 14 days, he had signed $300 million worth of high-end residential listings.
"It's looking like—and I know this is crazy to say—just going off the last two weeks, it's looking like this next year, starting two weeks ago, could very well be the biggest year of our career. It's weird," Altman expressed. "It's odd. It's because of the big ticket number houses where wealthy people are putting their money in real estate right now, they're going out of the stock market."
He continued, "Because rates are low, right? So you see people like Kylie Jenner, who obviously is extremely wealthy, right, saying, 'You know what, now's the time to buy. It's a buyers market, I can get something that might have been 25 million for 15 million.' Obviously to us, to normal people, it's still an insane price, but for that crowd it's the deal...so there's lots of people putting their money and doubling down on real estate."
Watch:
Todd Chrisley Describes Coronavirus Experience
In addition to adjusting how he interacts with clients, Altman has also been forced to forego a number of professional appearances.
"I did 50 keynote speeches around the world last year," he explained. "You know, [this year] they all were canceled so I'm doing tons of Zoom speeches now."
With all of the changes—particularly Altman's increased time spent at home—he said he's realized just how grateful he is for his wife, Heather, who he shares a three-year-old and a 10-month-old with.
"Of course I'm a full-time dad, but I'm not a full-time, 24/7 dad because of my businesses to run. So to be thrown into that, it's impossible, I gotta tell you," Altman said. "I told my wife, I said first of all, you are the greatest person I've ever met in my life, and you can actually handle these kids like this on a daily level. I was like, I have a totally new respect for you. You 100 percent work way harder."
He continued, "You moms work way harder than I do at the office. I always thought I was the hardest worker in the world—moms are the hardest workers in the world. Because, like, I can turn it off at the office if I want it. You can't turn the kids off."
Despite the initial struggle to adjust, Altman said spending so much time with his kids has "changed me as a person."
"Of course I've always loved my kids, and it's always the most important thing in the world, but I've actually just changed my outlook on life a lot over the last three months," Altman told E! "And one of them is to be just way more involved. Just because they grow up so fast and I'm having the best time ever now."
Well, the best time ever minus the 5 a.m. wake-up calls. Otherwise, he now has a relationship with his kids "on a whole different level!"
Tune into the season 12 premiere of Million Dollar Listing Los Angeles Tuesday, June 16 at 10 p.m., only on Bravo!
(E! and Bravo are both part of the NBCUniversal family.)