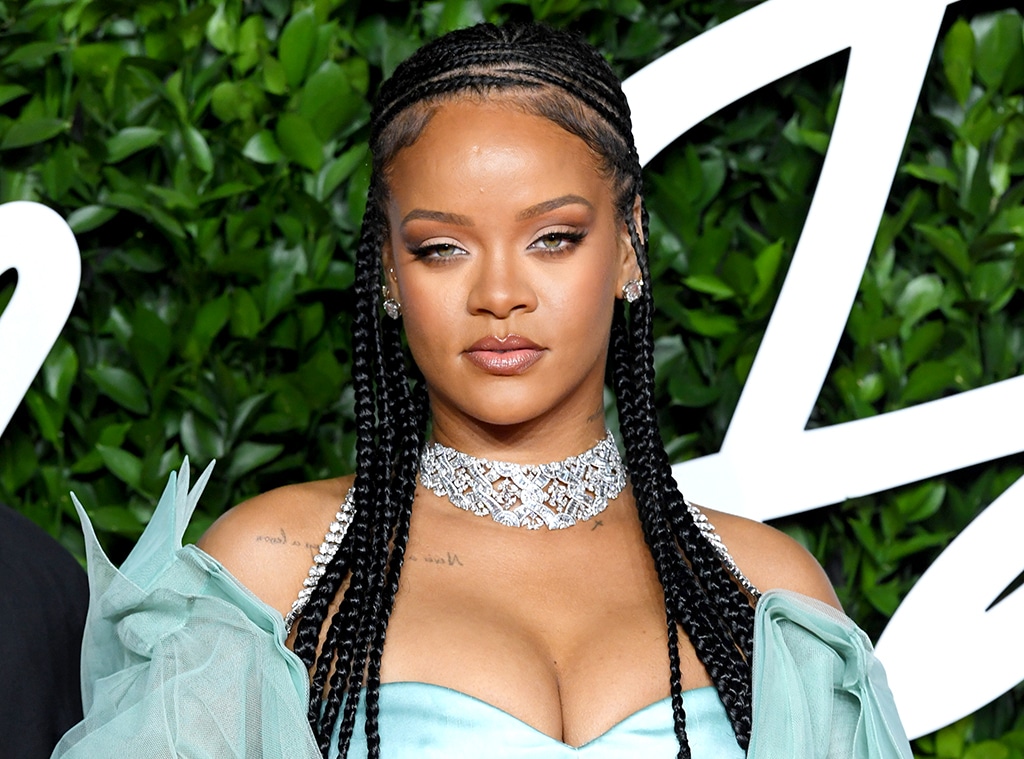 David Fisher/Shutterstock
The world of beauty, fashion and entertainment are banding together to support the Black Lives Matter movement.
Over the weekend, the London-based brand ASAI took to social media to share that it would be standing in solidarity with the Black community.
The founder of the fashion label, A Sai Ta, shared that his company would bring back a tie-dye dress that Rihanna famously wore from its line in 2019. As the designer put it, the eye-catching piece has only ever been in the hands of himself and the 32-year-old star.
In addition to making the dress available for everyone to shop, A Sai Ta revealed that all of the proceeds will be donated to three charities helping the Black Lives Matter movement.
"NO ELSE HAS THIS DRESS APART FROM ME AND RIRI. We will be Producing this iconic dress EXCLUSIVELY For 3 charities," a statement on the brand's Instagram page. "FINALLY YOU CAN ALSO HAVE THIS DRESS‼️"
"#ALL PROFITS FROM THE SALE OF THE @badgalriri HOT WOK DRESSES WILL BE FOR Black Lives Matter, Solace Women's Aid and The Voice of Domestic Workers," the statement continued.
The tie-dye dress is being sold for "£300, which is roughly around $376 USD. People interested in purchasing the garment can either DM ASAI's Instagram page or send an email to info@asaita.co.uk.
Watch:
Ariana Grande & More Protest Over George Floyd's Death
For A Sai Ta, his and his brand's charitable endeavors aren't stopping there. "I SET CLEAR MY INTENTIONS AS A DESIGNER TODAY MOVING FORWARD EVERYTHING I CREATE A PERCENTAGE WILL BE DONATED TO BLACK LIVES MATTER," the brand captioned another post. "Make a post not just a story and let it stay forever on your page until justice is served. It does not ruin your aesthetic .BLACK LIVES FIRST."
Moreover, Rihanna is using her massive platform to speak up and "fight against racial inequality, injustice, and straight up racism."
Earlier today, the 32-year-old multi-hyphenate shared that she would be participating in the Blackout Tuesday initiative and released the same statement on all of her brands' sites, which include Fenty Beauty, Savage x Fenty and Fenty.
Andreas Rentz/French Select
"We are not staying silent and we are not standing by. The fight against racial inequality, injustice, and straight up racism doesn't stop with financial donations and words of support," a statement read on all three websites. "In solidarity with the Black community, our employees, our friends, our families, and our colleagues across industries we are proud to take part in #BlackoutTuesday."
In addition, each brand stated they "would not be conducting any business on Tuesday, June 2 – globally."
"This is not a day off. This is a day to reflect and find ways to make real change. This is a day to #PullUp," the brands closed each message, with several recommendations of organizations to support. 
On that list included: Black Lives Matter New York, Reclaim the Block, The Bail Project, Color Of Change and M4LB.