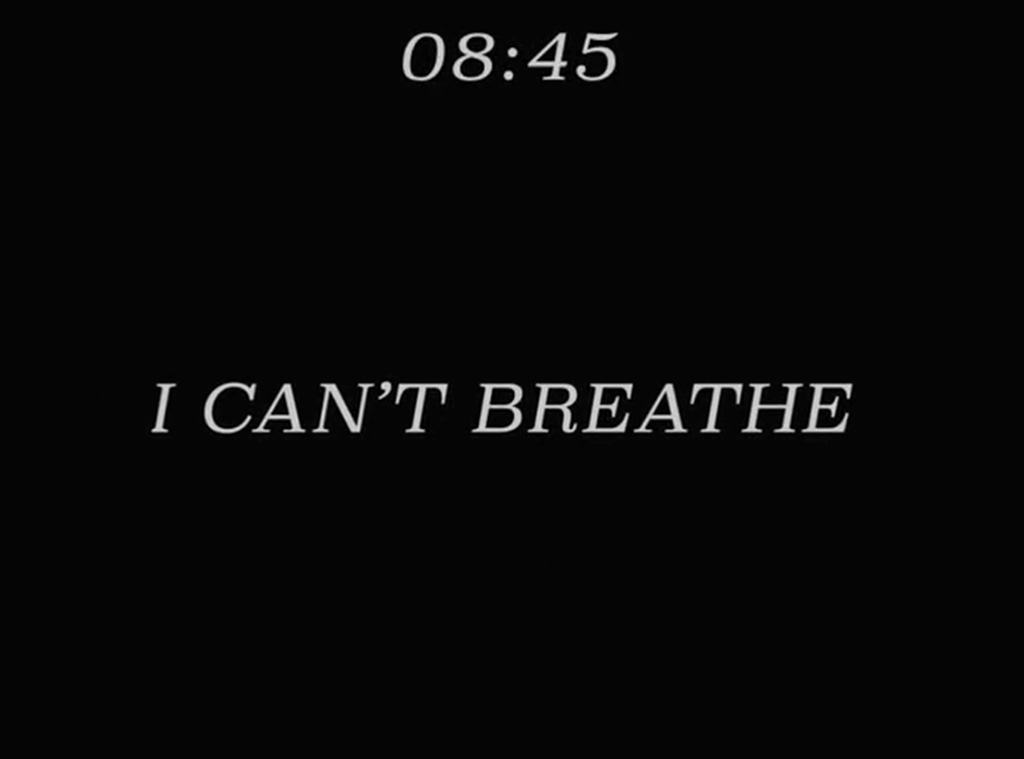 Twitter
Several ViacomCBS TV networks including Nickelodeon are showing their support for the Black Lives Movement.
On Monday evening, nearly nine minutes of breathing sounds with the words "I can't breathe" played on screens across the country.
The video also displayed a way for viewers to text Color of Change, an organization that provides online actions and in-person events for people to stand up to racial injustice. 
"Nickelodeon is going off the air for 8 minutes and 46 seconds in support of justice, equality and human rights," the network shared on Instagram. "We are all part of the change #BlackLivesMatter."
The family-friendly channel that is home to shows like The Loud House, Spongebob Squarepants and Tyler Perry's Young Dylan also shared its Declaration of Kids' Rights on social media.
"You have the right to be seen, heard and respected as a citizen of the world. You have the right to a world that is peaceful," the statement began. "You have the right to be treated with equality, regardless of the color of your skin. You have the right to be protected from harm, injustice and hatred."
Nickelodeon continued, "You have the right to an education that prepares you to run the world. You have the right to your opinions and feelings, even if others don't agree with them."
The video comes as protests continue around the world after George died in Minnesota after a white officer pressed a knee into his neck for nearly nine minutes (the same length of the video the networks aired).
Officer Derek Chauvin, who has been identified as the man who knelt on George's neck, was arrested and charged with third-degree murder and manslaughter on Friday.
He was among four officers fired last week for their involvement in George's detainment. E! News has reached out to Derek's attorney for comment. He has not publicly commented on the charges. 
The FBI and the Minnesota Bureau of Criminal Apprehension continue to investigate the incident.
For more ways to take action and get involved, please click here.