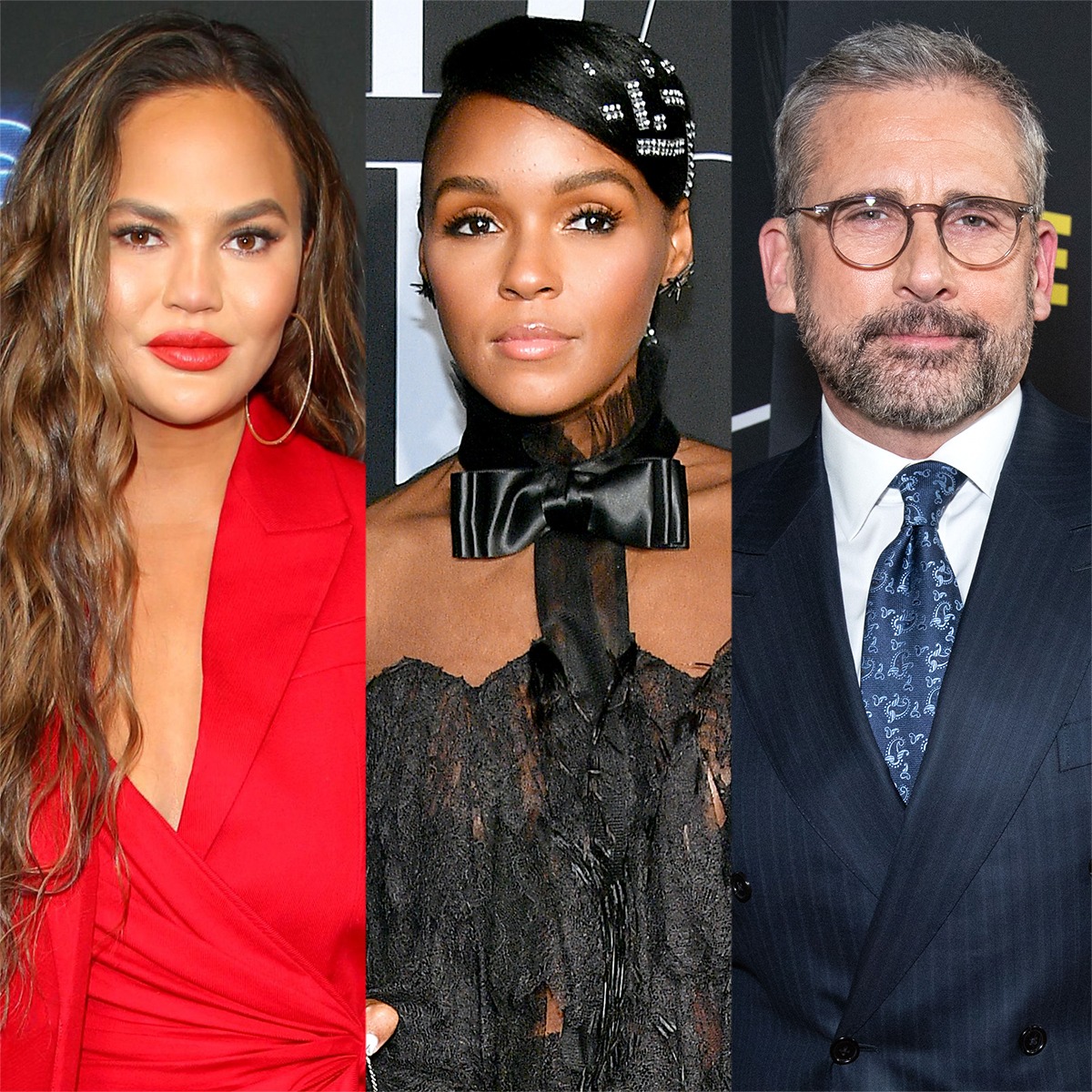 Shutterstock; Getty Images
As people continue to take to the streets to protest the wrongful killing of George Floyd, celebrities are using their platform and resources to help bail out protestors in Minnesota and across the country. 
On Saturday, Chrissy Teigen shared on Twitter that "in celebration of whatever the f-ck maga night is, I am commited to donating $100,000 to the bail outs of protestors across the country." 
Shortly after, she committed to donating $200,000.
Teigen's remarks were made in response to Donald Trump tweeting about protestors outside of the White House. "The professionally managed so-called "protestors" at the White House had little to do with the memory of George Floyd," he wrote. "They were just there to cause trouble. The @SecretService handled them easily. Tonight, I understand, is MAGA NIGHT AT THE WHITE HOUSE???"
As of Saturday afternoon, protests continue to erupt in cities like Los Angeles, San Francisco, Minneapolis, Atlanta and New York, among others. Many celebrities have also taken to social media to speak out about Floyd's murder at the hands of a white officer, Derek Chauvin—as well as the systemic oppression Black people face in this country every day. 
Other celebrities on social media have continuously shared and urged their followers to donate to the Minnesota Freedom Fund—a nonprofit that helps pay bail for individuals who don't have the financial means to do so. 
Steve Carell retweeted Ben Schwartz and matched his donation. Both of their tweets and donations were part of a larger chain that included Seth Rogen among others. While it looks like the initial donation that was to be matched was of $50, Rogen replied to his own tweet adding that he then donated "much more." 
In another Twitter chain, rapper Noname shared that she donated $1,000 to the Minnesota Freedom Fund on Thursday. The rapper was matched by actress Janelle Monáe. 
Kehlani also matched Noname's donation and gave $1,000 to bail out protestors. 
On Instagram, she's been vocal amid the ongoing protests and demonstrations. "this has been going on since the beginning of protest history," she wrote on social media. "undercover cops, calculated white supremicists, starting up the destruction of black owned and minority businesses during peaceful protests to angle the lens on the movements negatively. anything to make it seem animalistic."
She added, "anything to make it seem like protesters have forgotten what they are fighting for. pushing for a CIVIL WAR. this is backed up with facts from nearly EVERY MAJOR MOVEMENT in our lifetime. stay out of Black peoples comments with the accusatory trash. wake the fuck up and stop coddling EVIL. this is the world we have always lived in."
People can also donate to other nonprofits like The Bail Project, Brooklyn Community Bail Fund, Atlanta Solidarity Fund, Philadelphia Bail Fund and Columbus Freedom Fund, to name a few.
Watch:
Beyonce Speaks Out About George Floyd's Death: "We're Broken and Disgusted"
An official memorial fund for Floyd has also been shared on GoFundMe, which was set up by his sister Philonise Floyd. 
"On May 25, 2020, my life shattered as I learned of the tragic passing of my dear brother, George," Floyd's sister writes. "My family and I watched in absolute horror as the now infamous and horrifying video began to spread quickly throughout social media. What we saw on that tape left us shell shocked; a white Minneapolis police officer kneeling directly on my brother's neck, obstructing his ability to breathe. As some officers knelt on his neck, other officers participated and watched; no one took any action to save my brother's life. Those officers would continue to brutalize my brother until he died. This fund is established to cover funeral and burial expenses, mental and grief counseling, lodging and travel for all court proceedings, and to assist our family in the days to come as we continue to seek justice for George."
The memorial fund has raised over $4,252,820 of their $1,500,000 goal.