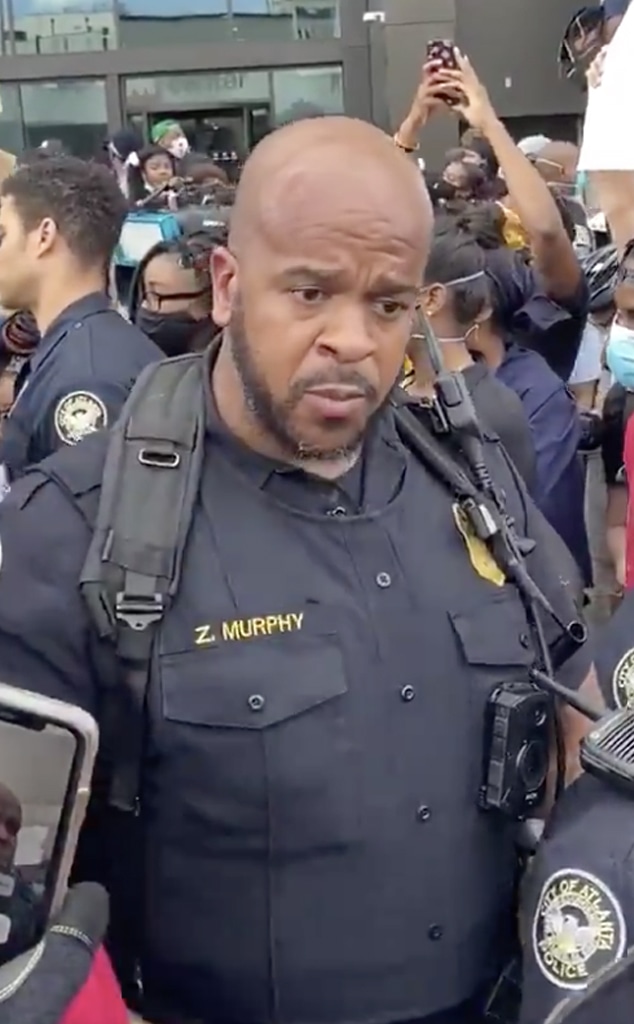 Alejandra Centeno/Twitter
One police officer is keeping it real.
In the last few days, protests have been going on across the United States in light of George Floyd's death, Breonna Taylor's death, Tony McDade's death, Ahmaud Arbery's death and so many other Black people's death in recent months.
As many across the nation have learned, Floyd passed away on May 25 after a Minneapolis police officer pinned him down and kneeled on his neck. In video footage captured by bystanders, Floyd stated several times that he couldn't breathe, and died moments later. Three other officers were also present during the incident and did nothing.
Yesterday, the former Minneapolis police officer was charged with 3rd-degree murder and manslaughter. However, the three officers who were on the scene have yet to be taken into custody, and have only been fired from the police department.
In response to the countless deaths in the Black community, celebrities and countless citizens have taken action with nationwide protests. And despite people's feelings towards the boys in blue, an Atlanta police officer won the praise over many with his powerful message.
In a video captured by Alejandra Centeno, one police officer stood in solidarity with those protesting.
Apparently, there were other cops asking people to leave, however, the officer in the short clip didn't agree with that message. Moreover, the officer explained that he's a father and has to "have these conversations with them all the time."
"We're not telling y'all to leave," he can be heard telling protesters in the video. "What was going on up here was wrong. That's why we brought it to a stop. The loudspeaker. The yakking and the yapping... we said, 'Pause, let these people remain here, let them stay in the street, let them express their grievances because you have a right to be pissed off."
A protester chimed in, "Well, over there they don't feel the same way." To which the officer replied, "That's why I told them to shut the f---k up."
Soon after, many cheered on the cop for speaking up and standing in solidarity with them. "Y'all need to be like him," one person shouted.
Real Housewives of Atlanta star Porsha Williams also stepped out to protest and show her support. "We stand together," she shared in one Instagram post. "ATLANTA! Pull up," she wrote in another.
The reality TV personality is following in her grandfather's footsteps, Hosea Lorenzo Williams—who was a celebrated Civil Rights leader and philanthropist.