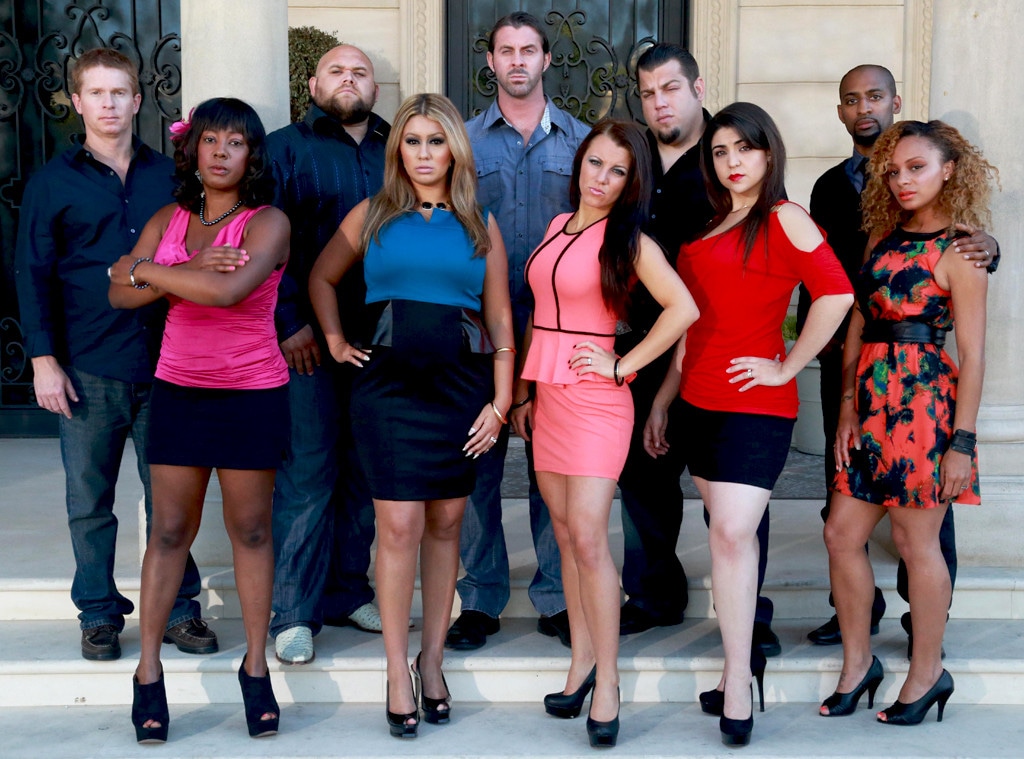 WE TV
The secret about Marriage Boot Camp is, there's neither a boot camp nor do you have to be married.
Similar to how you can be divorced or separated and still be a Real Housewife, the WE tv series—which premiered seven years ago—soon figured out that married couples shouldn't get to have all the fun, that serious (or loosely attached) dating duos should have a chance at living all together and talking it out with counselors too.
The "boot camp" refers to the gamut of activities and discussions that occur over the course of 10 days of filming, making for nonstop drama, many tears, a fair amount of shouting and some hypnotically entertaining TV. 
And, often times, it helps either way, because couples tend to find out fairly quickly in the glare of the spotlight if they want to keep going once the cameras stop rolling.
Marriage Boot Camp started out as a spin-off of Bridezillas, another WE tv series whose title is fairly self-explanatory, to check in on how five couples were doing after swapping vows.
That format lasted for two seasons, after which they opened the gates to all reality TV stars, and then came Lovers & Liars, Hip-Hop Edition and Family Edition.
Dozens of twosomes have played the game over the course of 16-and-counting seasons, the most recent of which (a new-secrets-from-past-couples edition) ran from February through April. So before anyone's status changes, check in with a bunch of former participants right here:
Talking it out really does help, whichever way it leads.