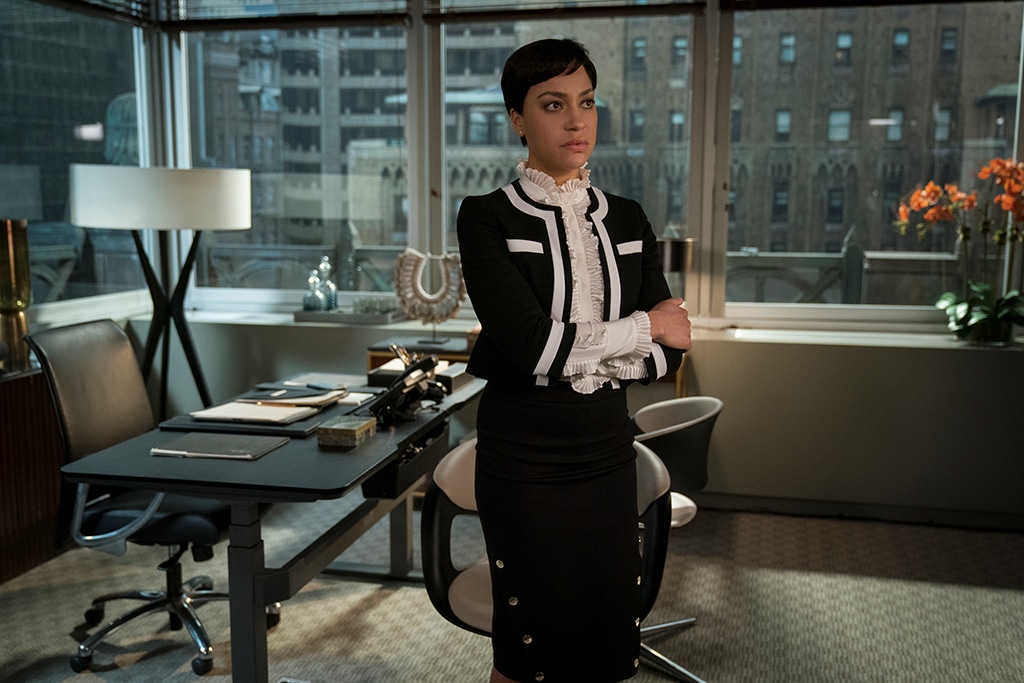 CBS All Access
The Good Fight will be down a series regular fighter when the show eventually returns for season five. Cush Jumbo, who originated the role of Lucca Quinn in the last season of The Good Wife and brought the character over to spinoff The Good Fight since the show started, is leaving the series ahead of the recently announced fifth season. However, should stars align, she will return to wrap up the character's storyline that was cut short due to the coronavirus pandemic production shut down.
"I have had the most amazing time over the last five years working with Robert, Michelle and the crews of both The Good Wife and The Good Fight. I will miss them all so much, but am so excited to explore pastures new," Jumbo said in a statement.
"Due to the pandemic forcing us to shut down early we weren't able to wrap up Lucca's story fully and so I hope if schedules allow I can return next season to do that," Jumbo concluded.
Jumbo joined Robert King and Michelle King's Good universe in the last season of The Good Wife as Lucca Quinn, a young and hungry attorney who came into the orbit of Alicia Florrick (Julianna Margulies). She joined Christine Baranski in the CBS All Access spinoff.
Watch:
Cush Jumbo Dishes on Her Character's "Good Fight"
"We've loved every moment of working with Cush for the last five years and everyone in The Good Fight universe will miss her terribly," the King said in a statement. "Given the pandemic-forced premature ending of season four, it's our hope that Cush will be able to return when we resume filming season five in order to give Lucca a proper send-off."
The Good Fight has seen a number of cast changes during its four seasons on CBS All Access, including the exits of Rose Leslie and Erica Tazel and the addition of Audra McDonald and Zach Grenier. Delroy Lindo, a series regular since the start, is also expected to exit The Good Fight ahead of season five.
Production was shut down on The Good Fight because of the coronavirus pandemic. The shortened fourth season concluded with episode seven instead of the planned episode 10.
"It's been weird to not be able to finish the fourth season," series co-creators Robert and Michelle King said in a statement when the renewal was announced. "It left the story in even more absurd a place than usual. So we're thrilled that CBS All Access wants to bring The Good Fight back for an additional season, and we know what story we're planning to tell. It's like getting the answers to the SAT ahead of time."
Jumbo's exit is just the latest shocking TV departure. See more below.
The Good Fight will return to CBS All Access.