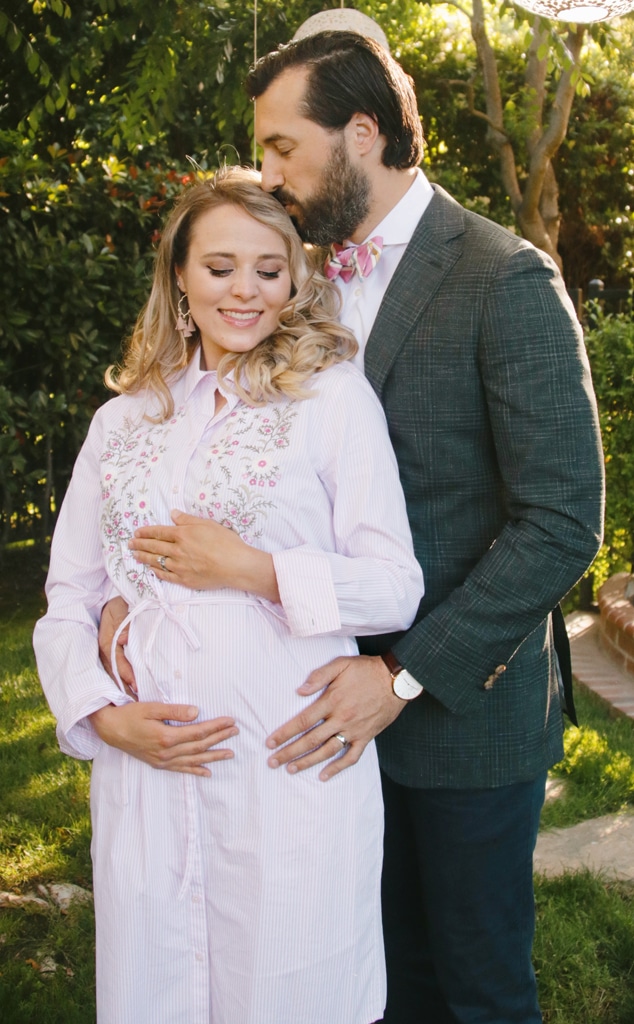 Madisen Elizabeth Photography
Congratulations are in order for Jinger Duggar! 
The Counting On star is pregnant. She's expecting a baby girl with her husband Jeremy Vuolo. The bundle of joy is due this November.
The happy news was announced less than two years after the couple welcomed their daughter Felicity. 
"We are so excited," Jinger told People, which first reported the news. "Felicity is going to have to have a sister. Everything looks great with the baby. We're so thankful. Had a lot of check-ups and we're just really, really excited."
As a sneak peek for the new season showed, Jinger and Jeremy told their loved ones the big news by creating a gingerbread display and by giving one of the figures a baby bump.
In addition to announcing her pregnancy, Jinger shared she suffered a miscarriage last fall. 
"The morning after we announced to family that we were expecting, Jinger woke up and, woke me up very early in the morning, saying that she thought she lost the baby," Jeremy recalled to the magazine.  "We found out later that day that she had. That was very difficult and definitely a trial for us."
During the interview, Jinger spoke about the support she received from her spouse, family and friends.
"In those times when your faith is tried, you just run to God all the more," she told People. "We were just praying together talking with family, had friends at our church here that just surrounded us. It was such a hard time, but Jer just really supported me, and it was just such a tremendous blessing to have many people who loved on us in that difficulty."
Jinger and Jeremy started their courtship in 2016. They got engaged and tied the knot later that year.
Watch:
Pregnant Celebrities 2020: See Which Stars Are Currently Expecting
The Duggar family is certainly growing. Watch the video to see a sneak peek for this season.
Counting On returns with brand-new episodes June 30 at 9:00 p.m. EST on TLC.