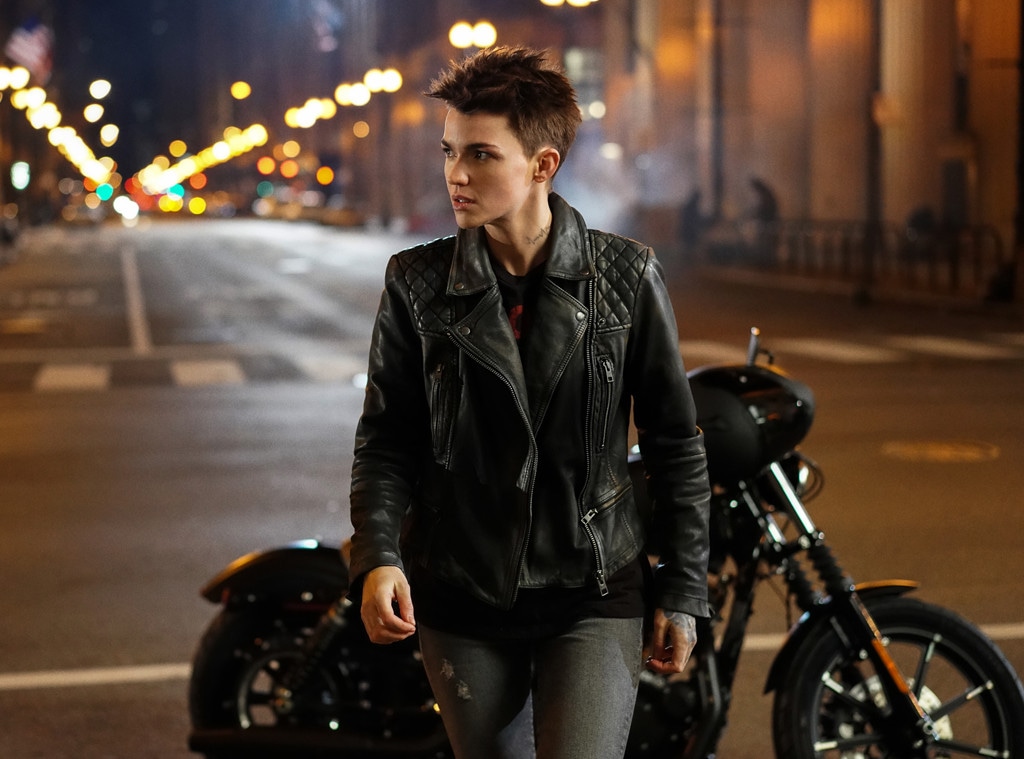 CW
Ruby Rose has broken her silence on her Batwoman exit.
While she released a statement with the original announcement of her exit from the CW series, Rose had not yet publicly commented until an Instagram post on Thursday evening, which featured a video made by a fan and a lengthy caption. 
"Thank you everyone for coming on this journey," she wrote. "If I mentioned everyone it would be 1000 tags.. but Thank you to the cast, crew, producers and studio. It wasn't an easy decision but those who know, know.. I didn't want to not acknowledge everyone involved and how big this was for TV and for our community. I have stayed silent because that's my choice for now but know I adore you all. I'm sure next season will be amazing also. Xxx *hangs up cowl and cape." 
No official reason for her departure has been given, but Warner Bros, The CW, and Berlanti Productions confirmed that the part will be recast for season two. 
When we spoke to Marc Guggenheim, who has been an executive producer in the Arrowverse since the beginning, about the possibility that the timey-wimeyness of Legends of Tomorrow could be used to explain away the recasting, he said that wouldn't be necessary. 
"I'll say the Batwoman team has an amazing plan, and as much as I love the Legends team, I think what they've come up with is really really really clever and I think Legends would be hard-pressed to improve on it," he said. 
"I have made the very difficult decision to not return to Batwoman next season," Rose said in her original statement. "This was not a decision I made lightly as I have the utmost respect for the cast, crew and everyone involved with the show in both Vancouver and in Los Angeles. I am beyond appreciative to Greg Berlanti, Sarah Schechter and Caroline Dries for not only giving me this incredible opportunity, but for welcoming me into the DC universe they have so beautifully created. Thank you Peter Roth and Mark Pedowitz and the teams at Warner Bros. and The CW who put so much into the show and always believed in me. Thank you to everyone who made season one a success—I am truly grateful."
Watch:
Get to Know the "Batwoman" Characters
"Warner Bros. Television, The CW and Berlanti Productions thank Ruby for her contributions to the success of our first season and wish her all the best," the network and studios said in their own joint statement. "The studio and network are firmly committed to Batwoman's second season and long-term future, and we —along with the show's talented creative team—look forward to sharing its new direction, including the casting of a new lead actress and member of the LGBTQ community, in the coming months."
Batwoman will return to The CW in January, along with the rest of the slate that would typically air in the fall.