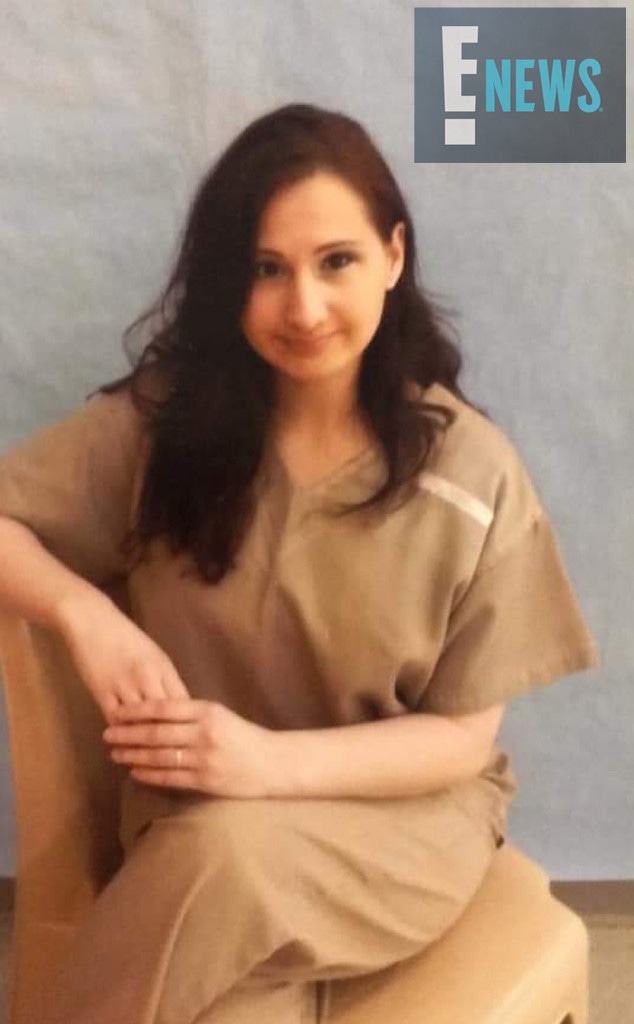 Fancy Macelli
The Coronavirus will not stop Gypsy Rose Blanchard from completing her 10-year sentence.
As the global pandemic continues to have an impact on many prisons and jails across the country, E! News is learning more about one prisoner's ongoing life behind bars.
"Gypsy Rose Blanchard will remain behind bars throughout the Coronavirus pandemic," a source shared with us exclusively. "Gypsy's prison facility is not granting early releases."
Our insider continued, "The prison suspended in-person visits back in March so Gypsy hasn't been able to see anyone since then. They have, however, been giving inmates increased phone time."
We're told Gypsy has not experienced any Coronavirus symptoms like cough and fever while in prison. At the same time, the health crisis has made the 28-year-old unable to attend her regular group counseling sessions. 
"The prison's group counseling programs have been put on hold as a result of the Coronavirus," our source shared.
Gypsy became a national true crime sensation when it was revealed in 2015 that she planned the murder of her mother Dee Dee Blanchard with her then-boyfriend after suffering years of medical child abuse.
Her story later became the subject of a HBO documentary titled Mommy Dead and Dearest and a Hulu miniseries called The Act.
In another plot twist, Gypsy got engaged in April 2019 to a man named Ken. While they met through her prison's pen pal program, they would ultimately call off their engagement. 
"Gypsy has not resumed her romantic relationship with her ex-boyfriend Ken since breaking things off with him. She is remaining focused on bettering herself," our source shared. "She currently has no plans to enter into another relationship until after she is released from prison."
Watch:
Joey King Reveals the Hardest Part About "The Act"
As for when she could get a taste of freedom, we're told her parole hearing is in 2024.
But as some followers recall, Gypsy once admitted to experiencing more freedom in prison than she ever did in real-life before Dee Dee's death.
"In some ways they're the same, but now I'm so much more freer," Gypsy previously said during an interview on 20/20. "The prison I was living in before with my mom, it was like I couldn't walk, I couldn't eat, I couldn't have friends. Over here, I feel like I'm freer in prison than living with my mom. [I can] live like a normal woman."