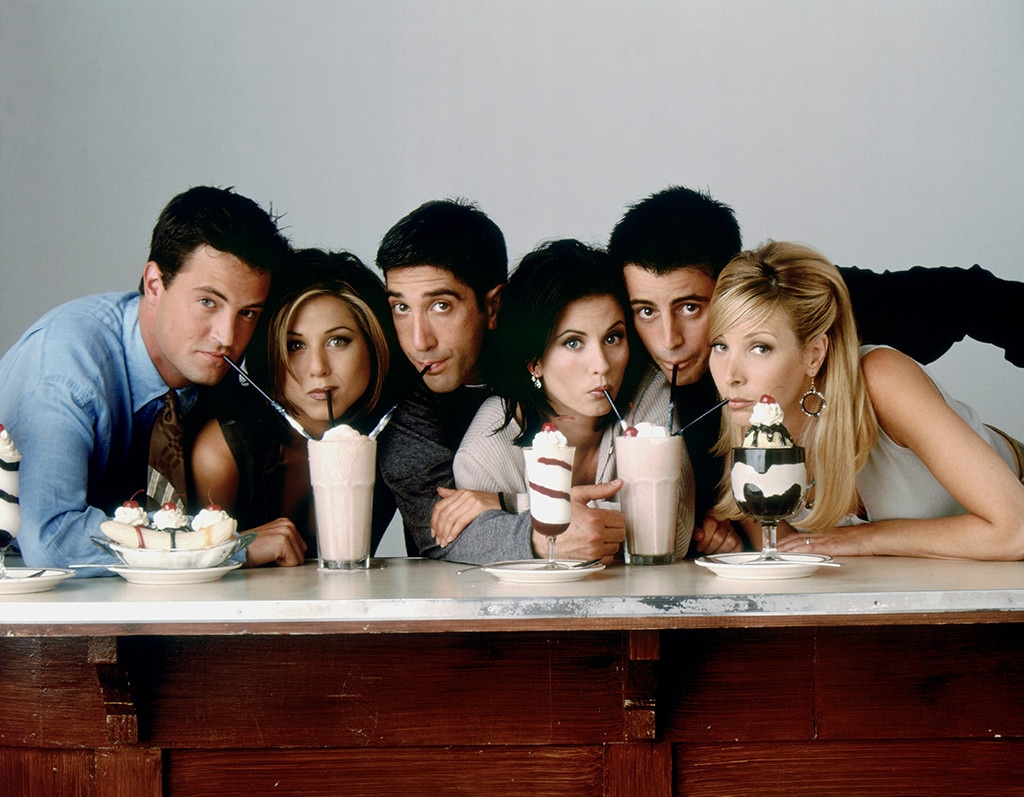 Warner Bros.
Lisa Kudrow has one prop from her days on Friends on display in her office—and it has a very specific story behind its importance to her.
Kudrow played Phoebe Buffay for 10 seasons between 1994-2004 and the nostalgia and desire for all things Friends is at an all-time high. She was supposed to reunite with Matthew Perry, Courteney Cox, Jennifer Aniston, Matt LeBlanc and David Schwimmer for the May 27 launch of HBO Max, the new streaming home of Friends, but because of the coronavirus she instead got to tell the story behind her keepsake while on Jimmy Kimmel Live.
The cookie jar displayed behind Kudrow during her chat with host Jimmy Kimmel was gifted to her by Perry. It was from Monica's apartment and an ad-libbed joke became a cherished memory for her and Perry.
"It's funny to us because…we're shooting a scene, years before we were finished, and my line was, 'Oh! I better get going,' like, 'Oh! I'm late, I better get going,'" Kudrow explained. But as she was saying her line, she realized her character wasn't wearing a watch, so she looked around and the cookie jar caught her eye.
Watch:
"Friends" Star Maggie Wheeler aka Janice Can Still Do Iconic Laugh
"As the words were coming out, I went, 'Oh, good. There's a clock,'" Kudrow explained. "I gestured to that, and said, 'Oh! Look at the time. I gotta get going,' and during shooting, Matthew said, 'Did you look at the cookie jar and say look at the time?'"
So when they wrapped, Perry presented her with cookie jar. "I think the first thing I asked was, 'This was so nice, did you get permission?' I mean, my car used to get searched every night when I left," she said.
Kudrow also had some Friends bobble heads behind her and no shock there, they don't look anything like the actors.
The Emmy winner, who went on to co-create and star in The Comeback, can next be seen in Space Force opposite Steve Carell on Netflix.
Click play on the video above for more.