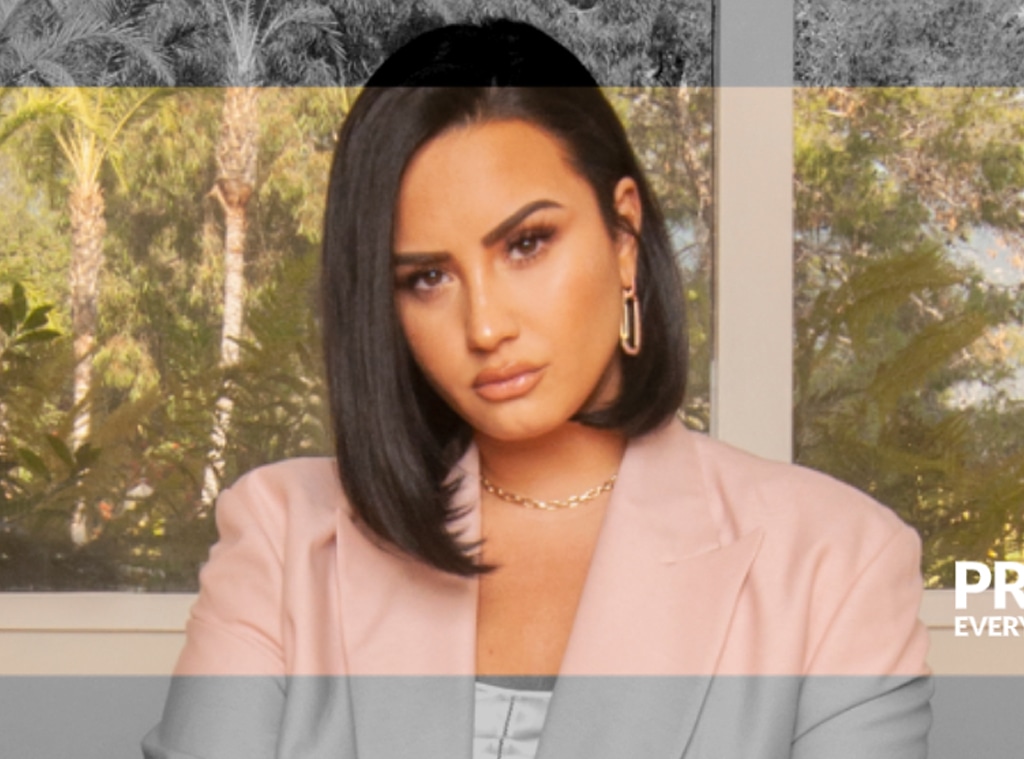 The Trevor Project
Demi Lovato is using her voice for more than just singing.
The "I Love Me" songstress has a massive platform and she's doing what she can for a good cause. The 27-year-old star is joining forces with The Trevor Project to spread a powerful and inspiring message to the LGBTQ+ community.
On Wednesday, the organization announced it's launching the 2020 Pride campaign: "Pride Everywhere." The campaign is a reminder to all LGBTQ+ people that "Pride isn't going anywhere, because Pride is everywhere."
While this year's Pride events are completely different and unique compared to previous celebrations in June (due to the Coronavirus pandemic), Lovato and The Trevor Project want bring some love and light to the community.
"Pride isn't just about parades, it's about celebrating what makes our LGBTQ community thrive. It's about finding our strength even in times of challenge, sharing our joy even in moments of pain, and creating space to express and celebrate who we are," Amit Paley, CEO and Executive Director of The Trevor Project, said in a statement.
Paley continued, "That's been true since the first Pride march 50 years ago, and it's just as true this season. People around the world are staying at home, but we at The Trevor Project believe that no matter where you are, you can still find Pride."
In a video shared by the organization, Demi lends her voice (literally) to send an empowering message.
Watch:
Gus Kenworthy Talks Importance of Trevor Project
"When you see this parade, what do you see," she asks in the opening. "You see people from all walks of life, owning their power unapologetically, using it for those who need it."
"You see resilience in a thousand forms. The strength to stand up, despite so many reasons to sit down," she adds. "You see imagination at every turn, a brilliance shared by creative minds, writing stories, solving problems and painting pictures that will become our history."
For those who want to join Demi, The Trevor Project is asking LGBTQ young people and allies to visit the campaign site.
To partake in the fun, all you have to do is use the Pride Everywhere filter to your photos, post them on social media and share the stories of how you Pride in the world. Use the hashtag #PrideEverywhere.
Watch the video above to hear Demi's moving message and to learn more about the campaign.