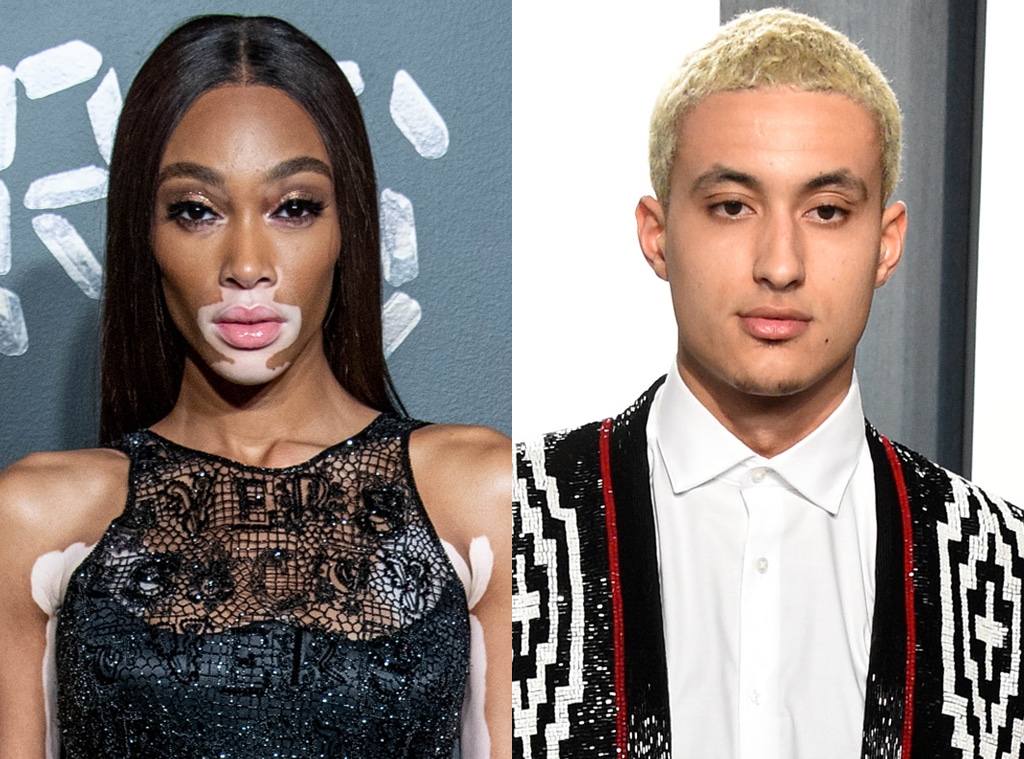 Roy Rochlin/Getty Images / Gregg DeGuire/FilmMagic
It looks like Winnie Harlow is no longer a free agent.
The model first sparked romance rumors with Lakers star Kyle Kuzma back in May, when the beauty posted some one of her first photos with his new and adorable white pup. And since then fans have noticed the that Winnie and Kyle have been leaving a string of flirty comments on each other's Instagrams, with the basketball star calling the model a "B U TEE." 
Winnie later returned the compliments when she commented on the 24-year-old's photo, "Who's the model now." Of course,this didn't go unnoticed by their fans.
The speculation then went into overdrive when the potential pair were spotted holding hands on a walk through a Los Angeles neighborhood on May 16. 
Now, both TMZ and Page Six are reporting the athlete and beauty are indeed a couple and have been dating during the lockdown. 
Kyle and Winnie have yet to comment on their rumored relationship status, but some think that the basketball star's recent Instagram Story post showing the America's Next Top Model star was a form of confirmation. 
Watch:
Kim Kardashian & Winnie Harlow FaceTime North West
The Lakers' power forward has previously been linked to other sought after women, including Vanessa Hudgens. In January, he and the High School Musical star were seen going on a low-key dinner date, just days after she broke up with her boyfriend of nearly 9-years, Austin Butler. Clearly, that romance fizzled out before anything could become too serious. 
As for Winnie, she tends to be more private about her relationships, but there's been some speculation that she was dating Wiz Khalifa and Maluma. 
E! News has reached out to their reps for comment.