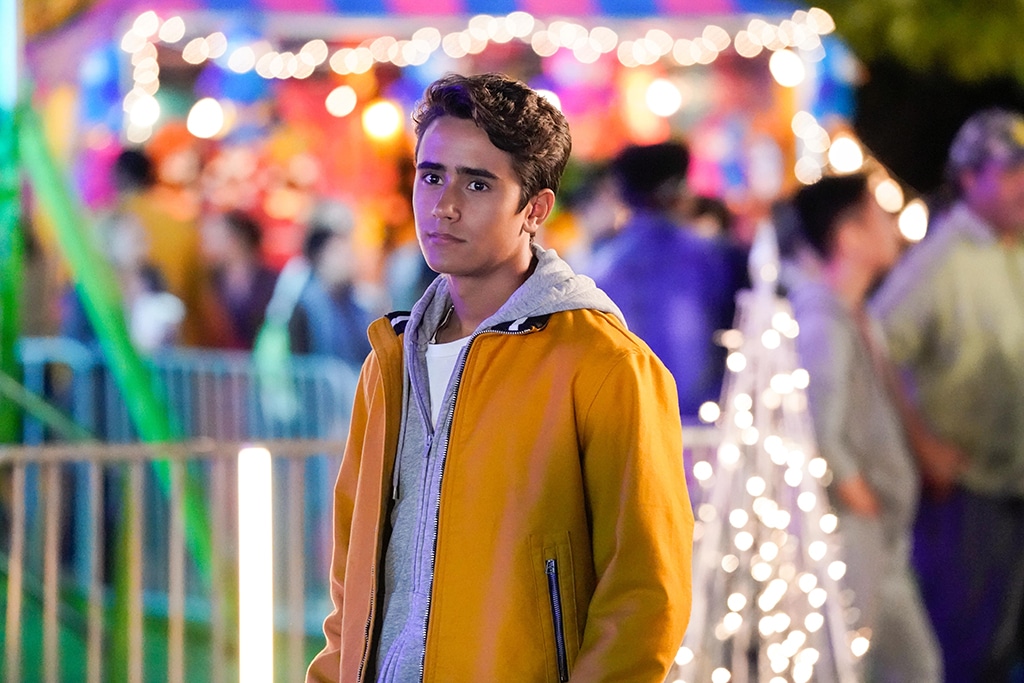 Hulu
What if Simon Spier's coming out, the central story of Love, Simon, wasn't a celebrated affair? Love, Victor is here to answer that question.
The sequel series to Love, Simon, Hulu's Love, Victor follows Victor (Michael Cimino), a new student at Creekwood High School who is on his own journey of self-discovery. But Victor's home life, his friends and his understanding of his own sexual orientation aren't the same as Simon's. Confused and in a new town, Victor decides to reach out to Simon (Nick Robinson) in an effort to get a handle on his burgeoning feelings and desires.
"You're very lucky, Simon, for having the world's most perfect, accepting friends, supportive friends. For some of us, it's not that easy," Victor says.
The trailer below gives viewers a hint of what's to come in the new series when all episodes drop on June 19.
"I was excited to start over, I thought I'd finally get the chance to be myself, or at least get the chance to finally figure out who that is," Victor says in the trailer above. "My story is confusing. Some guys like guys, some guys like girls, some guys like both—I'm not even sure what I like."
Isaac Aptaker and Elizabeth Berger, writers behind the movie and This Is Us, return as executive producers on the sequel series. Isaac Kalusner, Marty Bowen, Adam Fishbach, Wyck Godrey, Pouya Shahbazian and Adam Londy are also executive producers. Ana Ortiz stars as Isabel, Victor's mother, James Martinez plays his father, Isabella Ferreira his sister and Mateo Fernandez his brother. The cast also includes Rachel Naomi Hilson, Bebe Wood, George Sear, Anthony Turpel, Sophia Bush, Mekhi Phifer and Mason Gooding.
Watch:
Hilary Duff Tells Everything to Know About "Lizzie McGuire" Reboot
Love, Victor was originally intended for Disney+ but was moved over to Hulu, according to Variety due to the subject matter, "including alcohol use and sexual exploration." Sources told Variety it wasn't a fit for the family-friendly nature of Disney+.
All episodes drop Friday, June 19 on Hulu.