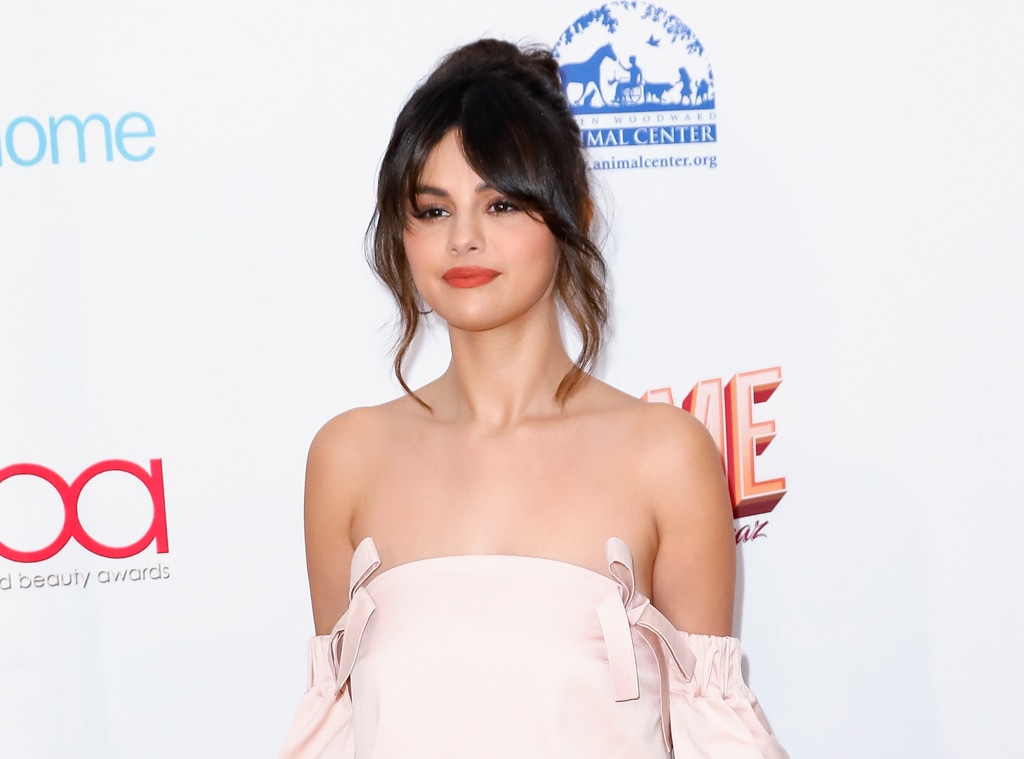 Tibrina Hobson/Getty Images
Hats off! 
2020 might be one for the books, especially for graduating students who are having ceremonies in the comfort of their homes. Like many before, graduation meant sharing that special moment their classmates, teachers, coaches, family members and more.
But due to the ongoing Coronavirus pandemic, the traditional event is being held virtually. Despite these circumstances, most of the 2020 ceremonies are proving to be unforgettable.
Case in point: Selena Gomez surprised graduating immigrant students during Define American's YouTube livestream on Saturday. The 27-year-old songstress shared a heartwarming and moving message to those finishing high school and college.
"Congratulations to all the immigrads! I know that this is a virtual ceremony, but it is very real. And it's very real to all the families, and all of you and your communities," Selena expressed during the #Immigrad 2020 Virtual Commencement.
"I want you guys to know that you matter. And that your experiences are a huge part of the American story," she continued.
The actress explained that when her family moved from Mexico to the United States, they too "set in motion" her American Dream and theirs.
"I'm a proud third generation American-Mexican, and my family's journey and their sacrifices helped me get to where I am today," she shared. "Mine is not a unique story."
She pointed out that like her, "each and every one of you have a similar tale."
Watch:
Teachers Share Uplifting Messages to Students Amid Coronavirus
She reminded the graduating students that this is a time to celebrate their accomplishments.
"Regardless of where your family is from, regardless of your immigration status, you have taken action to earn an education, to make your families proud and to open up your worlds," she expressed. "So I'm sending all of my love to you guys today and congratulations!" 
Closing her statement, she left one final (and moving) message: "I hope that you guys are set off to be everything that you want to be."
Earlier this month, the Texas native sent an inspiring message to more students during the #Graduation2020: Facebook and Instagram Class of 2020 livestream.
"Hey graduates, it's more than okay to not know your exact next steps," she began. "I want to say it's ok not to know what to do with the rest of your life. It's a journey to find your direction or your passions, so don't get frustrated by the mistakes and setbacks as they happen to all of us."
To hear Selena share her words of wisdom, watch the video above!