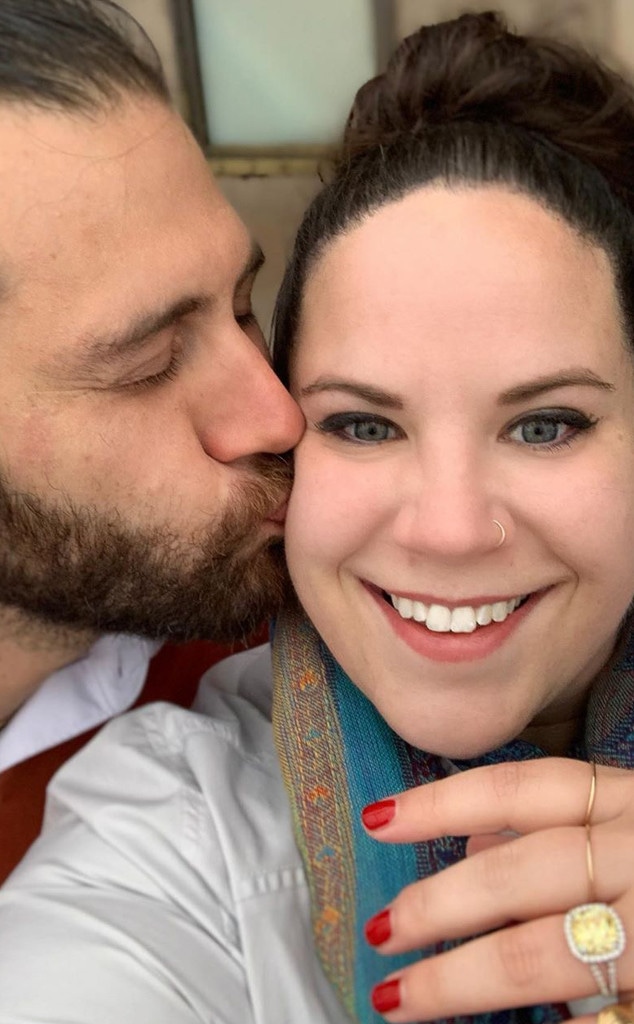 Instagram
Whitney Way Thore is pumping the breaks on her romance. 
On Thursday evening, the star of My Big Fat Fabulous Life shared an update on her relationship status with fiancé Chase Severino. As it turns out, they have parted ways for a reason many fans didn't see coming.
"Hey y'all. This is a really weird and uncomfortable thing to have to 'announce' on social media, but as I get more questions and hear more rumors, I figured it was time," she wrote. "Chase and I are no longer engaged."
She continued, "After experiencing a lot of ups and downs and still living apart, Chase reconnected with a woman with whom he has had a long history. Chase recently told me this information and the fact that it had resulted in a pregnancy. Chase will be a father in October."
Despite the news, Whitney asked fans to be sensitive to the situation. She also asked followers to be kind.
"I'm not interested in anything hateful being directed toward anyone," she added. "I would ask for privacy for all involved as we move on and focus on the future."
Chase would also address the split on Instagram writing, "I don't even know where/how to start. I am very excited to announce I am expecting a child in the fall. Please see Whitney's post for details." 
"I have nothing but love and respect for Whitney and our time together," he continued. "Thank you for always supporting us. As we now go our separate ways, I ask for privacy for Whitney, myself, and the mother of my child who wishes to remain anonymous."
Less than five months ago, news broke that the TLC star was engaged to Chase. In fact, they managed to keep the secret under wraps for nearly two months.
Watch:
Whitney Way Thore & Todd Fight at a Children's Party
"Chase and I got engaged on October 9th in Paris and I'm quite possibly the happiest woman alive," she shared in an Instagram post that has since been deleted. "It has been REAL hard to keep this a secret!" 
TLC also announced that their love story would be featured in the show's sixth season that kicked off in January.
"We can't wait to see the new season and watch as we hang out for the first time, go on our first date, fall in love, and make life-changing plans in Paris," she previously shared. "It has truly been a dream." Keep scrolling to see the couple in happier times. 
Watch Daily Pop weekdays at 12:30 p.m., only on E!