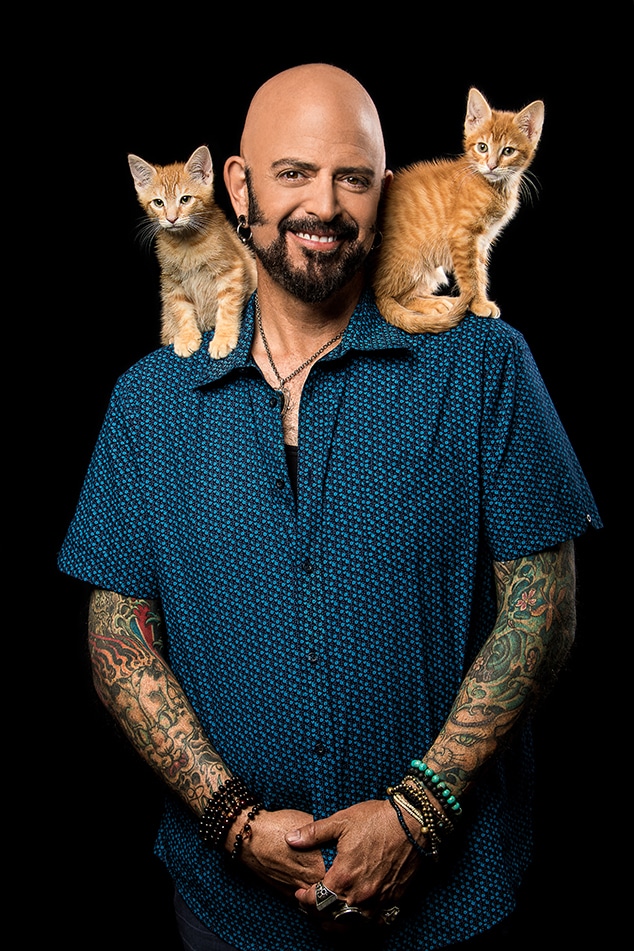 Animal Planet
So, you find yourself at home surrounded by your loved ones, both human and furry, and you're learning just how rough it can be. Imagine what your cats are going through. Animal Planet and Jackson Galaxy are here to help with a new My Cat From Hell special dedicated to all things quarantining with felines.
The new special, premiering in July, will feature Jackson Galaxy tackling new cat behaviors brought on by the change in their daily lives due to the coronavirus pandemic.
Are cats happy their humans are home all the time now? Are they acting out because they need some social distancing space?
The special will be shot on mobile devices and cameras available in Jackson's and the cat guardian's own homes during self-isolation. Jackson will coach from afar to help humans understand their feline friends and improve the dynamics at home during these tough days. He has one goal in mind: create harmony in the home, preventing cat guardians from returning their furry friends to animal shelters.
"Our relationships with our animal family are more important than ever during this unprecedented time," Jackson said in a statement to E! News. "The return of My Cat From Hell gives me the chance to help fix, cement, and celebrate those relationships, which is what I live for!"
Watch:
Jennifer Hudson Teaches E! How to Be a Cat
"Hopefully this special will help people who may be noticing new challenges while spending more time at home with their cats. And, one wonderful thing about the show is that it helps to assure cat lovers that they are not alone; whether cats are cute, funny, or frustrating, we are a community that celebrates all of that! Now, more than ever, being united in this shared love helps to transcend any distance between us," he concluded.
My Cat From Hell's coronavirus episode airs Saturday, July 11 at 10 p.m. on Animal Planet.