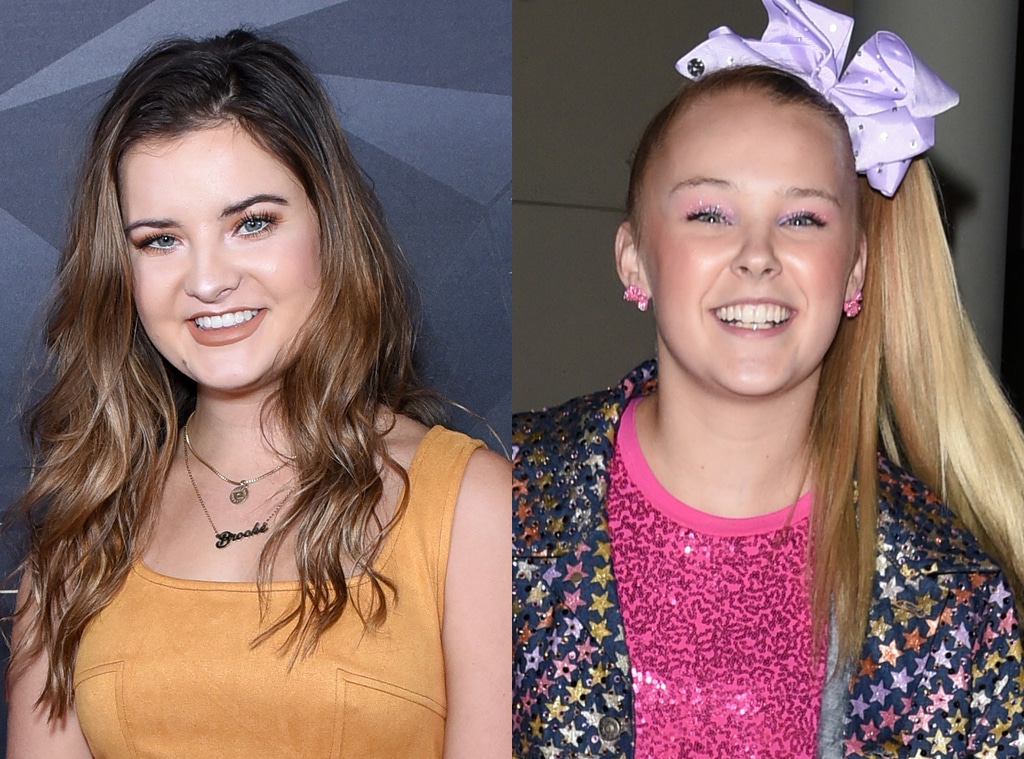 Presley Ann/Getty Images for Lancôme x Vogue/ PG/Bauer-Griffin/GC Images
Let's just say Brooke Hyland isn't at the top of Abby Lee Miller's pyramid this week. 
Dance Moms star turned tween queen Jojo Siwa came to the defense of their former dance instructor when Brooke Hyland posted a shady TikTok about her current relationship with Abby Lee. In the since-deleted clip, which can be viewed here, Brooke says she got a new Facebook friend suggestion from Abby Lee before turning the camera to shake her head and cringe. 
"It's one thing to just not add her back," Jojo commented, adding, "It's another to post it..." 
As fans of Dance Moms will remember, Brooke and her younger sister Paige Hyland  cut ties with the competitive dance studio and reality TV series after their mom Kelly Hyland got into a physical altercation with Abby Lee. 
Their dynamic got so tumultuous in 2014, that Abby Lee pressed charges against Kelly, which were ultimately dismissed. 
Kelly then filed two lawsuits (one of which sought $5 million in damages) against Miller and Collins Avenue Entertainment, alleging emotional distress, breach of contract, defamation, and assault. By 2015, Abby Lee and Kelly had settled their legal drama.
Jojo is one of the few Dance Moms stars who remain loyal to Abby Lee so many years later. 
Watch:
JoJo Siwa Turns 17! How the Teen Star Made It Big
She told Us Weekly in a recent interview, "I think Abby got hurt by a lot of people and it's really, really, really sad that a lot of the people don't talk to her anymore."
"The same thing with a lot of the producers from Dance Moms. It's just sad because Abby really is a good person," the teen explained. "Even though you see her yelling and screaming at children on TV, like Abby made seven stars. I wouldn't be doing this if it wasn't for her. Maddie and Mackenzie [Ziegler] wouldn't be where they are today without Abby."
Referencing her legal battles and health issues, Jojo added, "She's gone through it in these last years, and she doesn't have that many people. It's just sad. I try to be there for everybody, you know? There's enough love!"
Brooke, however, has not addressed Jojo's clap back. Instead, she's focused on keeping her 3.5 million Instagram followers update on life away from the dance floor.