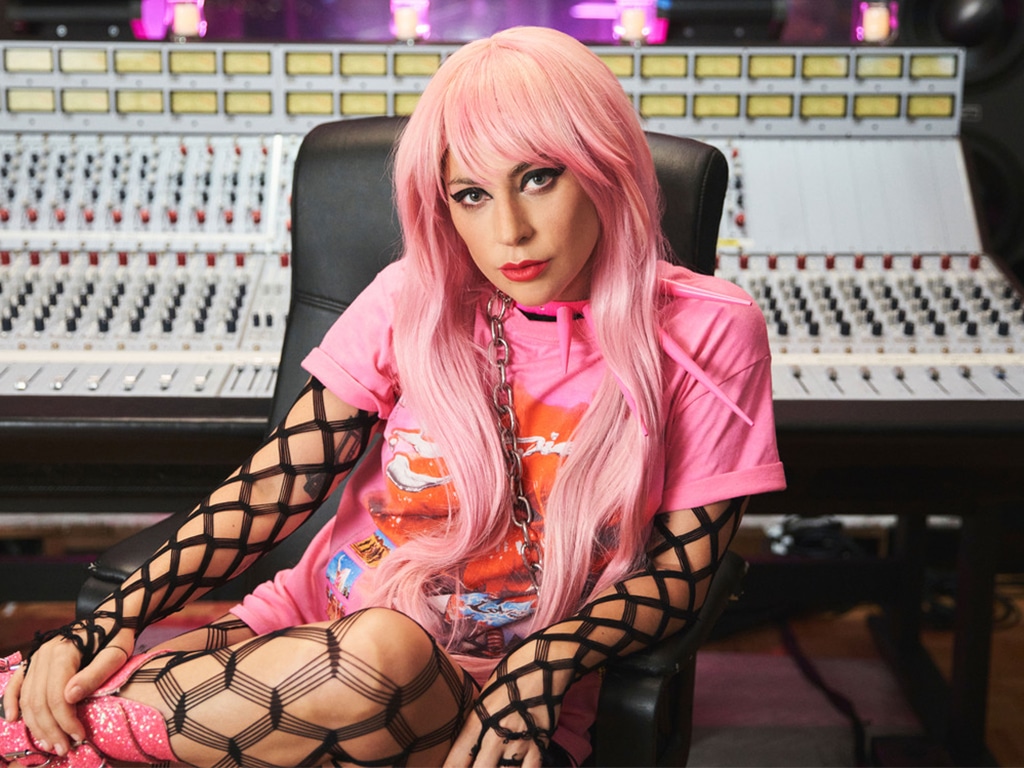 Zane Lowe on Apple Music
Lady Gaga is revealing why it took so long for her and Ariana Grande to become friends.
Over the years, the artists have crossed paths on numerous occasions, whether it be at awards ceremonies or other events. However, the singer told Zane Lowe of Apple Beats 1 that it took a lot of effort on Ariana's part to forge a true friendship, mostly because she feared she would be a bad influence on the young pop star. "She was so persistent. She would try over and over again to be friends with me," the Chromatica performer revealed. "And I was too ashamed to hang out with her, because I didn't want to project all of this negativity onto something that was healing and so beautiful."
But Ariana, who Lady Gaga described as having gone through "really hard life testing stuff," is not one to give up. She shared, "Eventually she called me on my s--t. She was, 'You're hiding.' And I was like, 'I am hiding. I'm totally hiding.' And then this friendship blossomed."
SIGN UP FOR E! NEWSLETTER FOR THE LATEST TRENDING STORIES
That experience eventually resulted in their new song "Rain On Me," which the Chromatica singer wrote that night. 
Lady Gaga said that her ability to turn her experiences into songs is what helps her to "work through the pain" she feels. She said that her new song "Free Woman" is the perfect example of that ability, as it allowed her to process the trauma she endures from a time when a producer sexually assaulted her. 
Watch:
Remembering Lady Gaga's Iconic 2019 Met Gala Arrival
"It's compounded all of my feelings about life, feelings about the world, feelings about the industry, what I had to compromise and go through to get to where I am. And I had to put it there. And when I was able to finally celebrate it, I said, You know what? I'm not nothing without a steady hand. I'm not nothing unless I know I can. I'm still something if I don't got a man, I'm a free woman'," she described.
The 34-year-old added, "I can't tell you how healing this was for me."
And opening up to Ariana and writing these songs have been healing for Lady Gaga as it's allowed her to "forgive" herself for all the ways she "punished" herself, including her former "masochistic" tendency to cut. She said that she realized she was doing those things, because she thought she didn't "deserve good things." 
The artist shared, "These are some of the things that I've been through. And then I stopped and I forgave myself, eventually. But I think I forgave myself, because I decided that I was human and that made me feel better. I was like, "Oh, I'm doing this incredibly human thing, even though I feel a plastic doll. Look at me, I'm so f--king human."
At the end of the day, the star's hope is that people will walk away having learned this: "If you're listening to this album and you're suffering in any type of way, just know that that suffering within itself is a sign of your humanity and you are not broken."
Watch the full interview on Apple Music at apple.co/chromaticainterview.