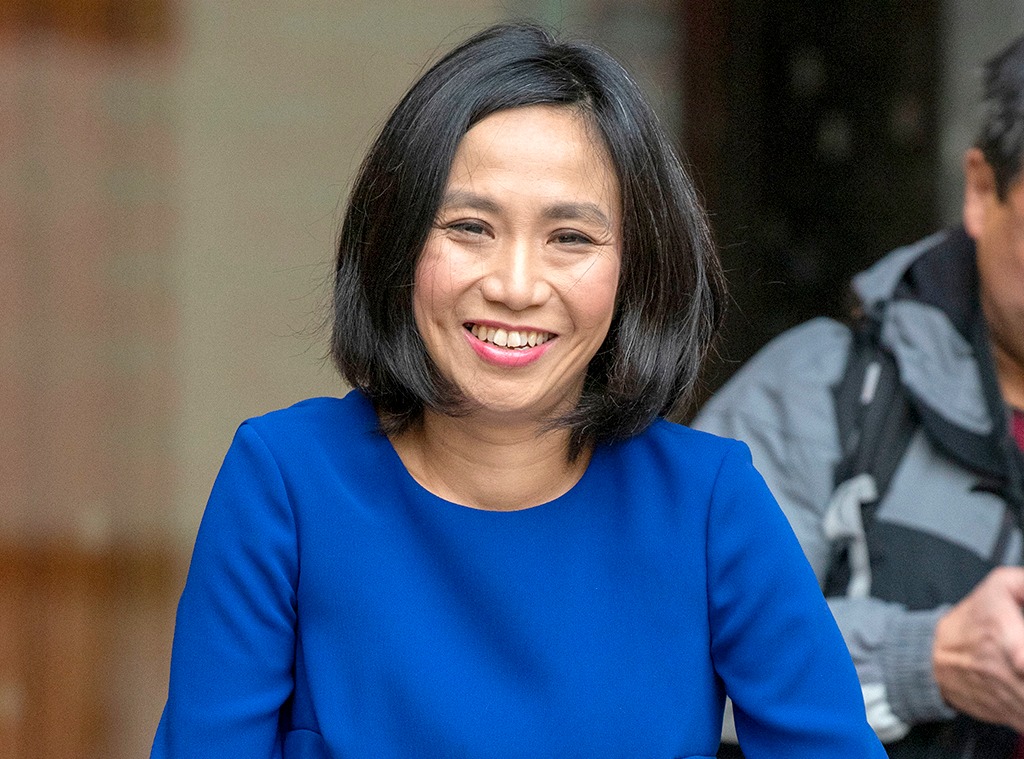 HGL/GC Images
Rowena Chiu is no longer afraid of Harvey Weinstein and his minions.
His former assistant is once again breaking her ironclad non-disclosure agreement to discuss the disgraced producer's alleged sexual harassment. From her home in Northern California she told Variety that she doesn't care about breaking the NDA as Weinstein has "bigger problems," namely his current incarceration in New York. 
Nonetheless, the stay-at-home mom said that she knows there is a "risk" she can be sued every time speaks about the day that Weinstein allegedly pushed her onto a bed and ripped off her tights. That's why she is now working towards changing the legislation regarding NDAs in the U.K., where she lived and eventually worked for Miramax. 
Rowena explained that she doesn't hold just Harvey accountable for his alleged actions, but the "system that enables this behavior." 
For over 20-years, the former assistant said she was bound to a legal document that "locked [her and Zelda Perkins] out of any type of emotional support whatsoever," something that she claims led her to attempt to commit suicide on two separate occasions. 
"NDAs should be banned as a tool to cover up sexual harassment, unequivocally," Chiu said of the current laws surrounding NDAs. "If you rape someone, that's a reportable crime. To say, 'I'm going to have you sign a legal document, so that you can't go to the police or lawyers to discuss what happened to you,' that's just plain wrong."
Rowena also touched on the fear that Harvey and those around him instilled in her through the NDA. She revealed that while negotiating her NDA in the '90s, his legal team tried to force her to turn over "a list of names and addresses of our friends and family." She worried that arguing for tougher clauses in the contract would put her friends and family "in danger" so rather than institute protections for future assistants, she gave up. "I thought Harvey would hire people to go around to my boyfriend's apartment or my poor parents and there would be black vans sitting outside their home," she explained.
And while some may question why she would go through with the NDA, Rowena insisted that she felt she had no choice in the matter: "We didn't want to sign the NDA. We just wanted to walk away, and we would try, and they would say things like, 'We know where your parents live.' So, I felt that we were forced to sign the NDA because of the safety of our friends and family."
Watch:
Harvey Weinstein Sentenced to 23 Years in Federal Prison
As Rowena works towards preventing women and men from experiencing what she allegedly went through, she shared her hope for a brighter future. "This is just the beginning of what we hope to see as a long-term societal, cultural change."
For his part, Harvey Weinstein denies any and all accusations of nonconsensual sexual encounters. In a statement regarding Rowena's Variety interview, a representative for the convicted rapist says, "Harvey had always respected Ms. Chiu and treated her as a close and trusted friend. He only has feelings of fondness for her, and ultimately sadness for how her memories of him appeared to have manifested to what we hear today. He always hopes for her best and still wishes her only joy and happiness."