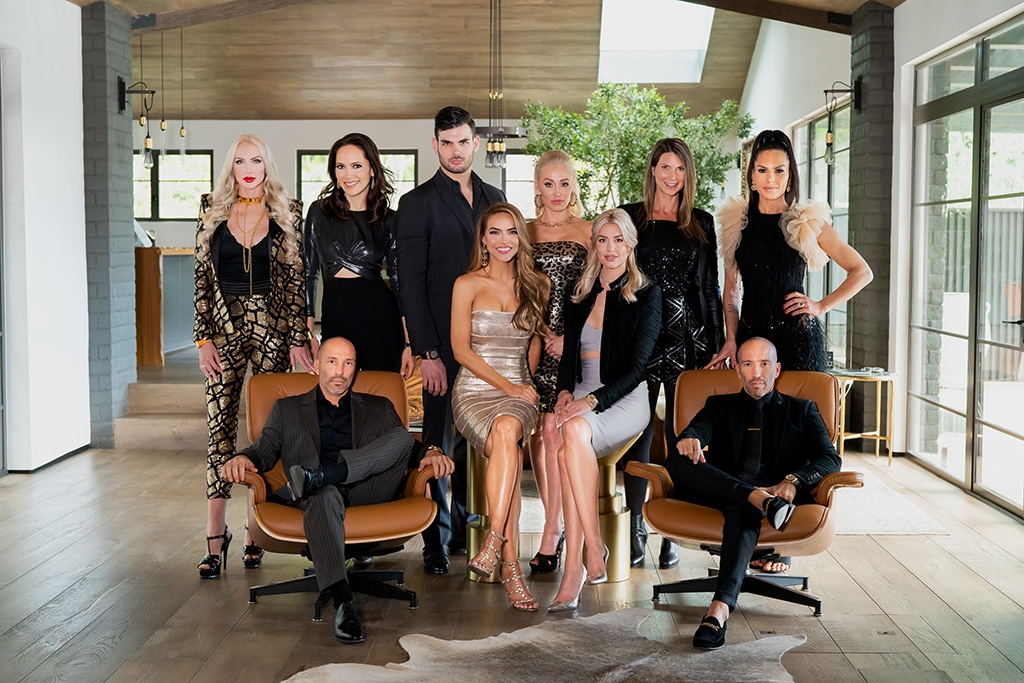 Netflix
Selling Sunset is back with more real estate porn and even more drama—and E! News has an exclusive sneak peek.
In the exclusive preview below, Chrishell Stause, Heather Young and Mary Fitzgerald have assembled for gossip, naturally. The topic? Christine Quinn's sudden engagement.
"It was so fast…I texted her and was like, 'Hey, do you have something you want to tell me?' And she was like, 'What?' What?! I was like, 'Um, something about, like, an engagement,' and she was like, 'Oh, yeah.' Just, like, nothing," Mary tells Chrishell and Heather. "I'm like, honey, that's kind of big news!"
Heather adds, "It's like, if my best friend didn't tell me she was engaged, I'd be, like, really hurt, actually, you know? I don't know. How do you feel, like, really?"
"It's just odd to me that she didn't say anything. I had to ask her," Mary says, before admitting they had grown apart.
"It's so strange. She gets engaged and she doesn't share that with me? It makes me feel sad and confused," Mary says in a confessional.
Watch:
Go Inside Tarek El Moussa's New Bachelor/Dad Pad
Mary explains Christine met her fiancé Christian when he was a client and he may have been with someone else when they kicked things off. "That would make me so nervous, though, because if someone cheats for you, that means that'd cheat on you," Chrishell says.
Cue the dramatic music.
In season two, the top brokers from The Oppenheim Group return and they're working hard and playing harder in Los Angeles' tough real estate market. "These ladies will do what it takes to make it to the top of their game, all while trying to keep their personal lives intact," Netflix's official description reads. "This season, the ladies deal with even more mind-blowing mansions, shocking new romances, and explosive truths that will change their lives, relationships and careers forever."
Selling Sunset season two premieres Friday, May 22 on Netflix.