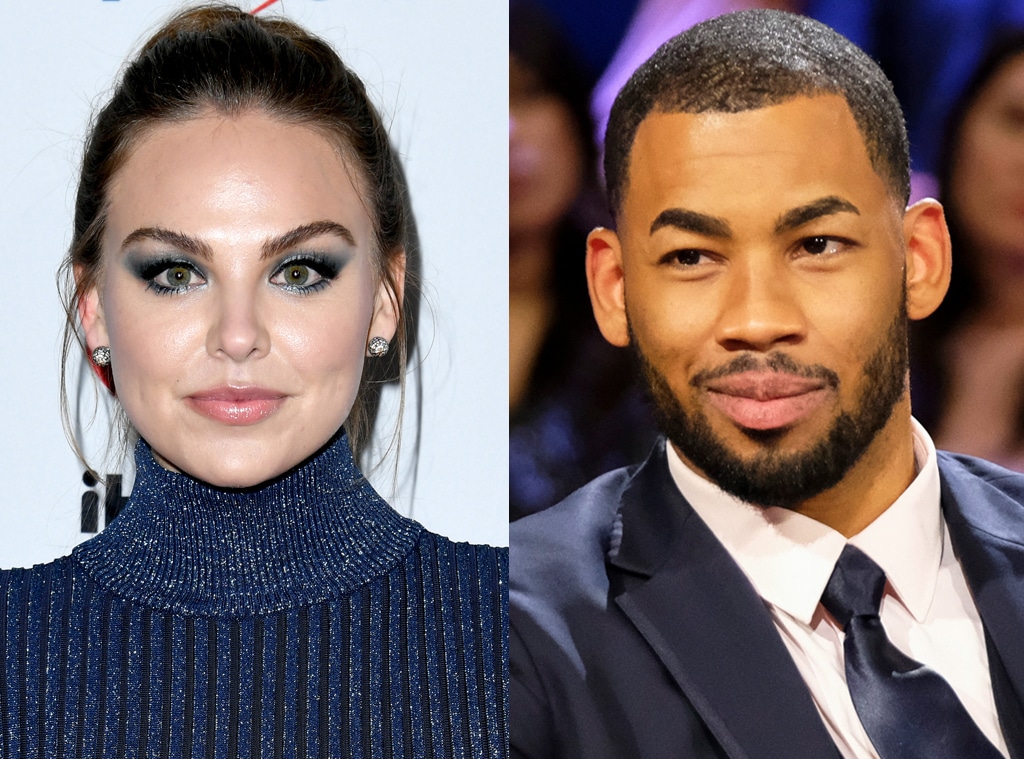 Jon Kopaloff/Getty Images, ABC/John Fleenor
Mike Johnson has a few words for Hannah Brown.
The season 15 star spoke to TMZ and reacted to the former Bachelorette saying the N-word.
"What Hannah did was unacceptable. Issues like this bring light to the bridge of pop culture and racism within our country," he told the celebrity news outlet, later adding, "I'm inviting her and everyone to a conversation, in hopes to educate everyone that this type of behavior needs to be changed and is unacceptable. My aim is that in this moment we don't divide, we come together, learn from this and create change for the better."
Some fans criticized Johnson for not speaking out sooner.
"I look at my phone, and I see a few people coming at me because I'm not defending women of color because of something that Hannah Brown did," he said in a video posted to social media this weekend. "She shouldn't have said the N-word. It's pretty damn simple to me."
At the time, Johnson said he hadn't seen the video of Brown saying the N-word.
"People, don't come at me like I'm watching everything that's going on between all my cast members on the show," he said.
Over the weekend, Brown posted a video of herself singing the words to DaBaby's "Rockstar," including the N-word. The reality TV celeb quickly came under fire. While she initially claimed she didn't think she said the word, she later issued an apology.
"I owe you all a major apology," Brown wrote in a statement posted to Instagram. "There is no excuse and I will not justify what I said. I have read your messages and seen the hurt I have caused. I own it all. I am terribly sorry and know that whether in public or private this language is unacceptable. I promise to do better." 
Rachel Lindsay, who starred on the 13th season of The Bachelorette, claimed she reached out to Brown directly.
"I thought, 'You know what? Let me just speak to the person directly and let them know how I'm feeling,'" she said in a video. "You know, it's not an opportunity to call someone out; it's not necessarily an opportunity to drag someone. It's an opportunity to maybe educate them, to speak to them about how you were personally upset about it. So that's exactly what I did—never with the intention to come do an Instagram Live, never with the intention to call someone out. I thought, 'Let me challenge this person to use their platform because last night it was used in a different way. So, let me challenge them to use it in a better way. Maybe it was a mistake, maybe they didn't realize the intention behind it. So, let me give them the opportunity to now use their platform to correct that mistake.'"
Lindsay said she was "personally hurt and offended" that she "gave somebody the opportunity to do that and it wasn't done." 
"Now, I understand that an apology was made," she added, "but when I know what could have been done, when I know what I challenged someone to do, they refused to do it, or they did not do it."
Watch:
Hannah Brown Reflects on "Bachelorette" 1 Year Later
Johnson and Lindsay weren't the only members of Bachelor Nation to issue a response. Tyler Cameron, Nick Viall and Bekah Martinez did, as well. Meanwhile, Brown has remained quiet on social media.
"Hannah is extremely upset and embarrassed over the situation," a source told E! News. "She hadn't realized what she'd done until after the fact, and is so disappointed in herself. It was a huge mistake and she feels awful."